Socialcam is being called the "Instagram for Video" app. With this phrase comes the idea that, like seemingly every startup nowadays, the goal is to build an awesome and thriving community, pump up the product to the level of ultimate coolness and then cash in by selling to a bigger social company that may or may not have a working business model. That's one way to look at it.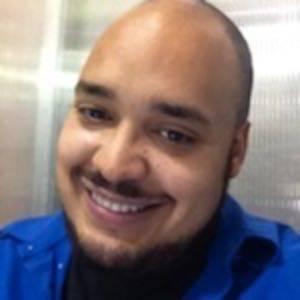 After one conversation with Socialcam CEO Michael Seibel, it seems like the future of social video isn't in selling your company to Facebook – it's in the niche communities that populate this tiny app. They are the true owners of this bustling social video community.
Spun off from Justin.tv and launched little more than a year ago, Socialcam is a social video app that gives users a ridiculously easy way to shoot a video, upload it to the app's niche-focused community and then share it to other social sites if they'd like. As of today, Socialcam has surpassed Viddy as the #1 photo and video app in the Apple App Store. Instagram has since been bumped to #3.
It also grabbed additional funding from some "A-Listers" like Yuri Milner of Startfund and Tim Draper of Draper and Associates, making for a total of nearly 40-some-odd investors. Like the app itself, it's nice to look at. But that's not where Siebel's head was today, when we talked.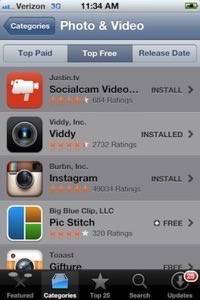 Socialcam CEO Michael Seibel sees the potential mainstreamification of social videos as a way not only to share one's life story, but also to create community around the moving image. Interestingly, however, Siebel ended up as the CEO of Socialcam not through his love of telling stories or the image. Rather, he saw it as an opportunity that he just couldn't pass up. He studied political science at Yale University and thought he would end up in DC. That's not quite what happened, however.
From Politics in DC to the All-Video World of Justin.tv
In 2007, Seibel cofounded Justin.tv with his friend Justin Kan, Emmett Shear and Kyle Vogt. Justin.tv allowed anyone to broadcast video online through "channels." The original channel just included Justin broadcasting his life 24/7. But Seibel did not start out with a particular passion or interest in the tech world, or the video world.
"I think basically it was a level of stubbornness," says Seibel. "I got into startups because of Justin. I wanted to do politics with my life but was convinced that I needed to do it in a very particular way, which included working on a campaign when I was young, having a family, a mortgage and other such basic experiences."
After working for a year in DC as the finance director for Kweisi Mfume's U.S. Senate campaign, eventually moving up to the position of Finance Director, Justin approached Seibel.
"Justin gave me the opportunity to work and be a cofounder of Justin.tv, and even though I thought it was crazy, I also thought to myself 'when would I have another opportunity to start a business with my best friend?'"
Seibel grew up in Brooklyn, and describes himself as a guy who's always been comfortable around computers.
"My dad was a programmer," he says. "And I was excited about that world, but it seemed so far away."
After he joined teams with Justin Kan, he left his East Coast digs for San Francisco, and jumped right into the video world.
"It was a rough road, I gotta tell you," he says. "Everyone was a Deputy Downer for video companies, and we were a video company. We had to work really hard to survive. But during the process, I really started to fall in love with video."
For Seibel, half the passion came from what he describes as a chip on his shoulder, a response to the people who said he wasn't going to make video work. The other half of it came from a desire to get more people to use video to share their life and experiences.
Why Live Video Didn't Make Sense, But an All-Video App Did
Seibel recounts a story about getting interviewed by reporters in massive vans.
"It was hilarious because we were filming them live using our 25-pound video equipment, and they were standing up on their vans trying to film us live," he recounts, jokingly.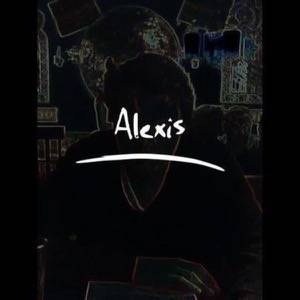 Much like its image-oriented cousin Instagram, Socialcam gives users the opportunity to add a variety of filters to the video itself. A short, "au natural" video can suddenly become newsy, "classic," "casual," or like an MTV music video. Music accompanies these videos too, if the user so wishes to add it – get some "street" music into the video, or perhaps some "happy"-sounding tunes or just plain tropical breezy. Socialcam gives users the opportunity to transform their otherwise possibly boring moments into mini productions, starring their friends and family, or maybe just a plain old fire hydrant.
When Socialcam launched in April 2011, it was immediately available on both iPhone and Android. There was no iPhone-exclusivity like Instagram. And there was also more than a focus on the filters themselves.
"Socialcam users are using more than just filters – it's the filters, themes and soundtracks all together," says Siebel. "Why? I think it goes back to the core vision of the company. We want to make video creation mainstream."
To take video into the space that photography currently occupies, however, is not an easy task.
"How many people do you know who have taken a photo class? A videography class?" asks Seibel. "Photography is a much more widely distributed skill, and it's something that everyday people feel more comfortable with. We want to take video outside of the black box, breaking down that barrier between the professional and the everyday person, and we want to provide people with simple tools to do that."
And according to Seibel, this will happen with the rise of the smartphone – because anyone with a smartphone has a video camera.
"Instagram didn't have to popularize photo-taking," Seibel says. "They were able to take the fact that people loved photos, and help them take even more photos. So for us, we're kind of doing double duty – we want to make you feel comfortable taking a video and being in a video, while also making sure it's fun and easy, and something you can be proud of."
Socialcam does not put a limit on the length of a video. According to Seibel, this would actually hinder the amount of videos published. The shorter you make the video, the longer a user has to think about how to say what they want in a specific period of time. If the video is good and the sound quality is high, chances are people will stick around and watch it.
Communication Gone Visual: The Moving Image Is Moving Forward
Socialcam is host to a huge variety of videos, from aspiring rap stars to sweet violin-playing musicians who mix their music with the tunes offered. And there's always a bit of toilet humor and inspirational talks to go alongside those more creative endeavors.
"We have a hugely diverse userbase," says Seibel. "Socialcam is a global network. We've got this amazing community of deaf kids in France who use Socialcam. They use it like a phone call – they use video to communicate with one another. I love to see that this stuff can just happen."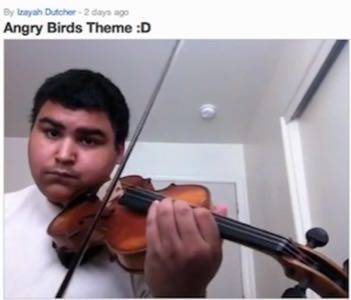 Aside from the popular trending types of videos and the niche communities on Socialcam, there are four categories that Seibel sees growing the fastest. The first one is family.
"Young parents take videos of their kids, and then send them to the grandparents who consume them," he says. "One of the most basic use cases is videos of my kids."
The second most popular use case is community – people use Socialcam to interact with each other within the community. The third is "what we like to call informally 'Jackass,' or stuff my friends are doing that's stupid or funny," Seibel says. "Before you would tell a story, and now you just take a video of your friend doing that."
The last biggest use case is a category that Seibel refers to as "traditional." It includes the type of Timeline-esque life events that you would expect, including graduation, Christmas and other holidays, birthdays, special events, vacations and weekend trips.
"I think that in the next two years, we're going to take a huge bite out of the number of people who take videos once a week," Seibel says. "When you're going back through the content you've taken, there will be a lot more videos, and it will be easier to browse and remember."