Cryptocurrency presales offer investors a chance to buy new tokens before they start trading on exchanges. In many cases, investors can buy coins at a discount during a crypto presale so that they're already sitting on unrealized gains when the token lists on an exchange.
A number of presale cryptos have exploded after launch, earning 10x or greater returns for early investors. For example, Tamadoge jumped more than 700% after a holding presale of its $TAMA token that raised more than $19 million. However, many presales flop, so it's important for investors to find the most promising tokens when buying presale cryptocurrencies.
In this guide, we'll highlight the best crypto presales to invest in for 2024.
The Top Crypto Token Presales to Invest in Now
We've researched 17 new crypto presales to find tokens with the greatest potential once they hit exchanges. Here are the best crypto presales to invest in today.
Bitcoin ETF Token (BTCETF)

– Brand new cryptocurrency presale has raised $1.2 million in just two weeks. $BTCETF can be staked to earn huge annual yields. Bitcoin ETF Token speculates the imminent arrival of the Bitcoin ETF, and will burn 25% of its token supply.

Bitcoin Minetrix ($BTCMTX) – Innovative cryptocurrency that is tokenizing cloud mining to make it more transparent and secure. The $BTCMTX presale has raised over $4.2 million and can be staked to earn cloud mining credits – get a live staking APY of more than 140% with Bitcoin Minetrix.
Meme Kombat ($MK) – Brand new meme project merging staking, wagering, and memes in one trending ecosystem. This AI-driven project allows participants to earn passive staking rewards with a 512% APY during the presale which has already raised around $2m.
TG.Casino ($TGC) – Redefines online gaming by integrating Telegram and blockchain, offering users a secure, convenient, and rewarding experience with high 200% APY when staking. $TGC a 200% welcome bonus and 25% cashback in the casino and has raised over $2.6 million.
eTukTuk ($TUK) – Sustainability crypto project building a unique new electric vehicle and a charging network to accompany it. Project is especially focused on EVs in the developing world. eTukTuk has raised more than $230,000 during its presale, with a current staking APY of 900%.
Chimpzee ($CHMPZ) – Green crypto working to reforest the planet and save wildlife while also earning returns for investors. Chimpanzee has helped plant 20,000 trees and raised more than $2.3 million in its $CHMPZ token presale.
DogeStar (DOGESTAR)

– Doge-themed meme coin will offer metaverse gaming opportunities and an NFT marketplace. Priced at $0.00000025 on presale, DogeStar has raised over $260K.

Scorpion Casino ($SCORP) – Online casino and sportsbook that shares revenue with $SCORP token holders. 50% of revenue is used to burn tokens and 50% is distributed to the community. Raised more than $1.75m during the $SCORP presale.
Launchpad XYZ ($LPX) – Crypto launchpad, trading terminal, and investment idea platform aimed at crypto presale investors. Approaching $2 million raised and rapidly heading towards its final presale stage.
yPredict ($YPRED) – Unique crypto trading platform using AI to build price prediction models and power automated trading signals. The project has raised $4.9 million and has more than 20,000 users on its waitlist.
Pikamoon ($PIKA) – A new play-to-earn metaverse allowing players to engage in exploration and battle modes. $PIKA, the native token, can be leveraged to buy NFTs and other items from a marketplace. The token is priced at $0.0006 on its final presale round, with more than $4.2m raised.
Crimecoin ($CRM) – Meme coin incorporating the history of famous crime bosses. Features Al Capone, Carlo Gambino, Pablo Escobar, and more.
Hexa Chain ($HEXA) – Blockchain-based learning platform built for teachers and students. Includes weekly 1% token burn to boost appreciation.
Moondogg ($MDOGG) – Meme coin featuring a French bulldog in space. Backed by major crypto influencers and has raised more than $20,000 already.
Merix Network ($MERIX) – Decentralized affiliate marketing platform that provides strong incentives for referrals. Presale just launched and has high potential.
Dais ($DAIS) – Sustainable fashion platform using AI to show off new outfits on a virtual runway. Massive disruption potential in the fashion industry and has raised $140k.
Dogodoge ($DOGO) – Dog-themed meme coin featuring P2E gaming, a metaverse, NFTs, and more. Raised over $1.35 million in first stage of presale.
Reviewing the Top New Cryptocurrency Presales
Now that investors know more about what crypto presales are, let's take a closer look at the best cryptocurrency presales to invest in for 2024.
1. Bitcoin ETF Token (BTCETF) – Overall Best Crypto Presale Allocating 840 Million Tokens, Get High Staking APYs
Bitcoin ETF Token (BTCETF) is conducting one of the best cryptocurrency presales right now. This new ERC-20 token has designed its tokenomics around the future of the Bitcoin ETFs, and its pending approval by the SEC.
The presale has seen more than $1.2 million raised in just two weeks.

Bitcoin ETFs (Exchange-Traded Funds) will allow traders to buy and sell Bitcoin without holding the underlying asset. However, the first Bitcoin ETF has to be approved by the SEC. Bitcoin ETF Token has set 5 project milestones – each correlating to the Bitcoin ETFs' progress.
Upon reaching each milestone, Bitcoin ETF Token will burn 5% of the $BTCETF token supply as a reward for the long-term investors. From a 2.1 billion token supply, Bitcoin ETF Token has also set aside 25% for staking rewards.
Some milestones include the approval of the ETF by the SEC, and its official launch. Thus, investors can buy $BTCETF, and get rewarded for their loyalty. Through the ongoing presale – Bitcoin ETF Token is distributing 840 million tokens equally across ten rounds. Currently, $BTCETF is priced at $0.0056.
By the final round, the price will increase to $0.0068 per token. By the end of the presale, Bitcoin ETF Token aims to raise almost $5 million. Another 10% of the supply has been reserved for liquidity purposes.
Early investors can stake $BTCETF and receive APYs (Annual Percentage Yields) as high as 200%. Thus, this could be a very lucrative investment if you want to generate passive income. Read the Bitcoin ETF Token whitepaper and join the Telegram channel for more information.
| | |
| --- | --- |
| Hard Cap | $4.956 Million |
| Total Tokens | 2.1 Billion |
| Tokens available in presale | 840 Million |
| Blockchain | Ethereum Network |
| Token type | ERC-20 |
| Minimum Purchase | None |
| Purchase with | USDT, ETH, Card |
2. Bitcoin Minetrix – New Stake-to-Mine Cryptocurrency Tokenizing Cloud Mining
Our next pick is $BTCMTX – the native cryptocurrency of the Bitcoin Minetrix platform. Bitcoin Minetrix is a revolutionary platform that will allow everyone to participate in cloud mining with little to no effort.
This stake-to-mine platform will allow $BTCMTX token holders to stake and earn cloud mining credits on the ecosystem. However, these credits are not tradable.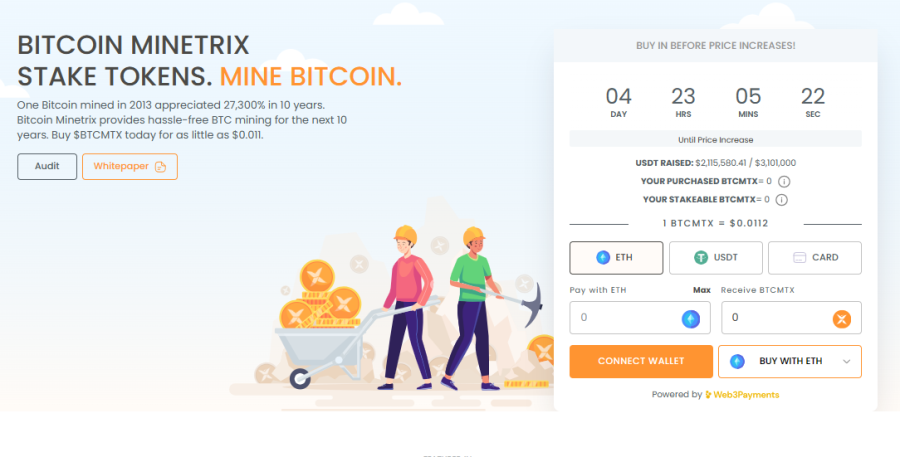 Instead, they can be burnt on the ecosystem and be used to acquire Bitcoin cloud mining power. By doing so, users will earn allocated mining time and a share of mining revenue.
At press time, the staking APY (Annual Percentage Yield) is more than 140% and the presale has already raised more than $2.1 million – tokens are priced at $0.0117, with the price to increase to $0.0148 in the final round.
Bitcoin Minetrix came up with this solution due to the dubious third-party mining companies that scam investors.
Since Bitcoin Minetrix decentralizes and tokenizes cloud mining, users will have autonomy and control over their credits. Thus, it is no surprise that Bitcoin Minetrix has gotten off to a great start with its newly launched presale.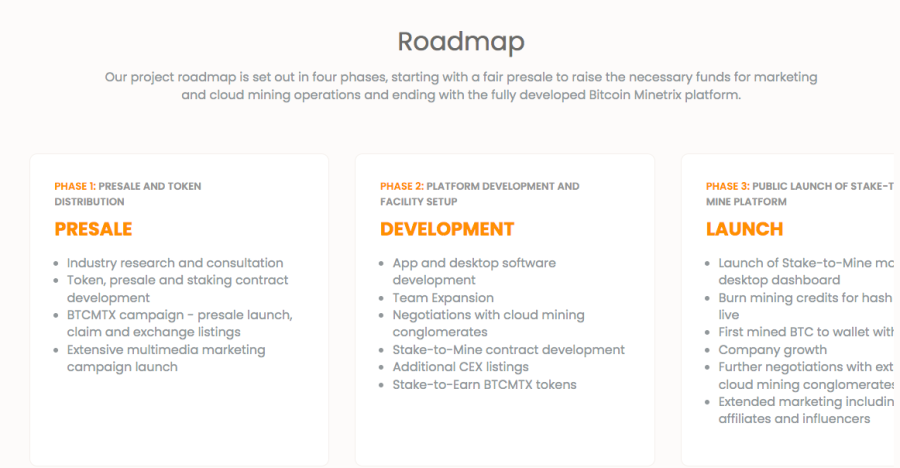 From a total supply of 4 billion, 2.8 billion $BTCMTX tokens have been allocated on presale which is aiming to raise a hard cap of $33 million by the end of the presale. More than $4.2 million has been raised so far.
Interested investors can join the presale with a minimum purchase of only $10 – stay updated with this new crypto presale by reading the Bitcoin Minetrix whitepaper and joining the Telegram channel.
| | |
| --- | --- |
| Hard Cap | $33 million |
| Total Tokens | 4 Billion |
| Tokens available in presale | 2.8 Billion |
| Blockchain | Ethereum |
| Minimum Purchase | $10 |
| Purchase with | USDT, ETH, BNB |
3. Meme Kombat ($MK) – Trending Stake-to-Earn Meme Project with Genuine Utility
Looking for the best crypto presales to invest in can be a daunting task, especially for beginners. Meme Kombat ($MK) is a new stake-to-earn meme cryptocurrency that's found unexplored territory in the crypto realm.
Merging stake-to-earn mechanics with stake-to-wager incentives, Meme Kombat is paving the way for a new way to earn free crypto and bet on PvP battles.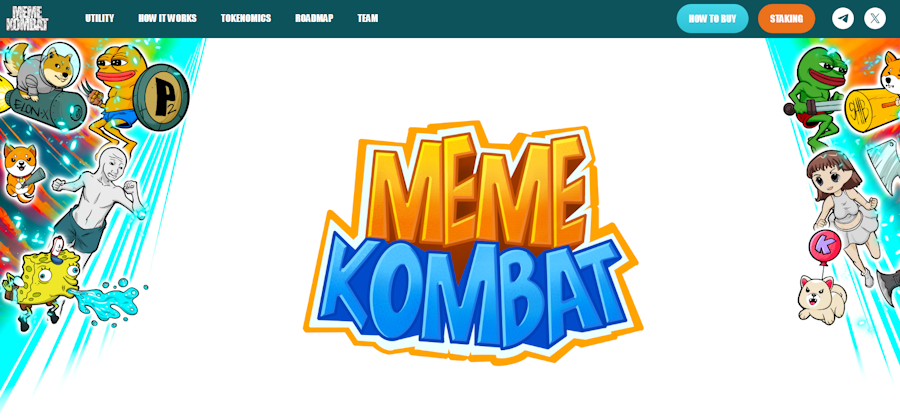 Meme Kombat has already raised $2 million signaling the growing demand and interest in this innovative meme presale. The developers behind the project discovered that blockchain is ideal for facilitating crypto betting, memes, and DeFi gaming; blending three hot trends into one effective project.
One of the most striking features of the presale alone is that participants can start earning rewards via staking immediately with a huge annual percentage yield of 512%. This is unprecedented for cryptocurrency presales in 2024.
The Web3 fun begins once the presale finishes with the onset of Season 1. At the core of Meme Kombat's ecosystem is the battle arena in which some of the most popular meme coins go head to head in automated battles with the outcomes decided on-chain ensuring transparency and tamper-free results.
With state-of-the-art AI tech, Meme Kombat battles are unique, engaging, and unpredictable. Artificial intelligence ensures that the battle sequences are visually captivating, randomized, and provably fair.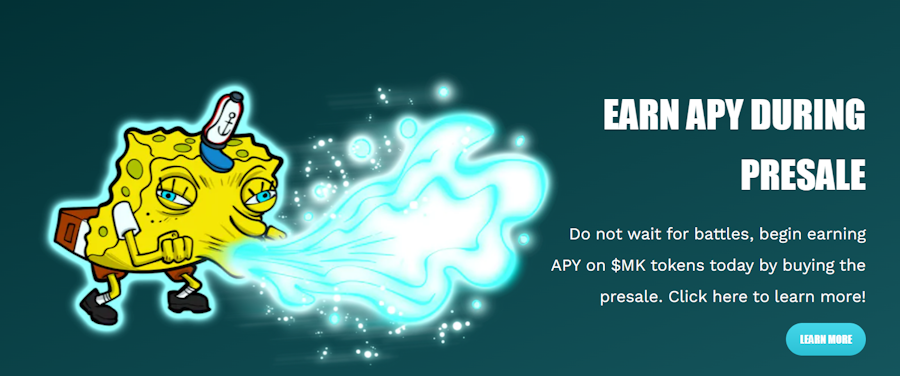 Meme Kombat's native token $MK is at the center of staking and wagering. $MK coins are awarded to winners with long-term staking offering high APYs.
It's important to note that staked $MK tokens can be used for betting the odds, hence incentivizing long-term participation with the meme project.
With the platform expected to grow exponentially the market price of $MK is forecast to rise compared to its current discount price of $0.205.
In terms of the tokenomics, with a total supply of 120 million coins:
Hard cap – $10M
50% presale supply (60m)
30% staking (36m)
10% DEX listings (12m)
10% Rewards (12m)
Being the first meme coin to incorporate genuine utility via staking and wagering, Meme Kombat is enroute to become one of the year's fastest growing presales the crypto market has ever seen.
Intrigued by the innovation? Explore and learn more about the project via the Meme Kombat whitepaper and the X (formerly Twitter) and Telegram channels.
| | |
| --- | --- |
| Hard Cap | $10M |
| Total Tokens | 120 million |
| Tokens available in presale | 60 million |
| Blockchain | Ethereum |
| Minimum Purchase | $5 |
| Purchase with | USDT, ETH, BNB |
4. TG.Casino – Licensed Telegram Casino Offers 200% Welcome Bonus Plus 25% Cashback
TG.Casino is next on our list of best crypto presales and blends the world of online gaming and cryptos within the Telegram app. It operates under a full license, providing gambling enthusiasts with a secure and engaging environment.
One of the main features of the platform is its integration with Telegram. Users don't need extra downloads; you're in if you're on Telegram. This makes it convenient and eliminates the need for tedious KYC procedures, allowing for instant deposits and withdrawals.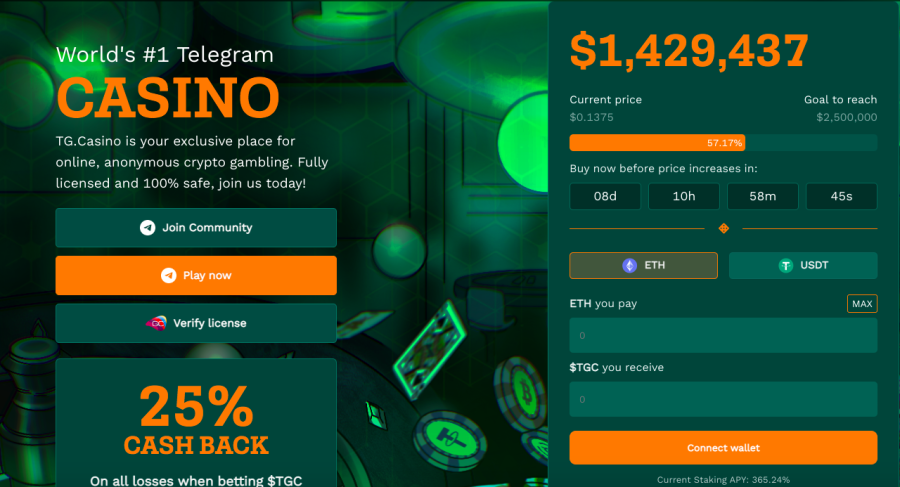 The $TGC token can be used to get exclusive rewards and access to certain games on the casino. New players earn a 200% welcome bonus, up to 10 ETH, while casino players making bets with $TGC can earn 25% weekly cashback on any losses incurred.
TG.Casino recently launched its native token, $TGC, at a presale price of $0.125. Now, it is priced at $0.6 per token – since the presale started, TG.Casino has raised over $2.6 million.
The platform accepts ETH, BNB, and USDT. Also, investments exceeding $5k come with an exclusive NFT and additional bonuses. Per the TG.Casino whitepaper, the $TGC token has broader utilities, including staking benefits and potential use on partner platforms.
It offers an impressive 200% APY at press time. The platform reinvests its profits into community rewards, redefining the traditional casino model that usually benefits only the house.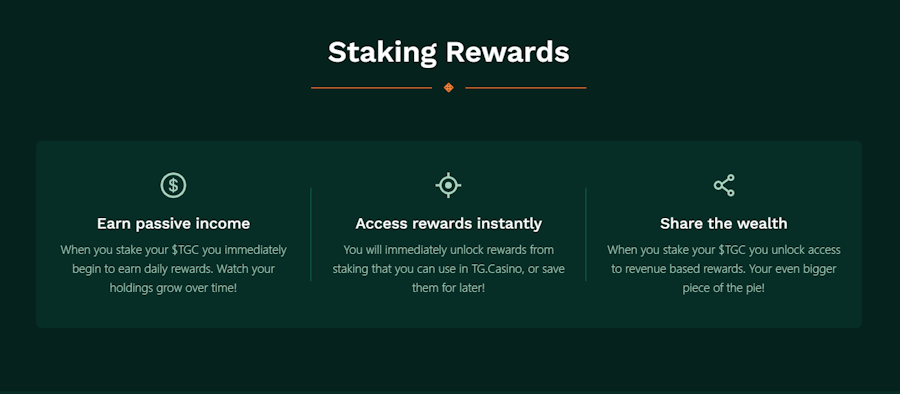 TG.Casino focuses on security by leveraging Telegram's top-notch encryption protocols. This ensures a secure space for transactions and personal data, letting players focus on gaming without concerns.
Also, the token distribution is well-planned, with liquidity, staking, rewards, affiliates, and marketing allocations.
Thanks to the widespread adoption of crypto and Telegram, TG.Casino is available even in regions with limited banking infrastructure, democratizing online gaming globally.
It keeps its community engaged via the TG.Casino Telegram channel, regularly updating them on the latest promotions and games.
| | |
| --- | --- |
| Hard Cap | $5M |
| Total Tokens | 100M |
| Tokens available in presale | 40M |
| Blockchain | Ethereum Chain |
| Minimum Purchase | $12.50 |
| Purchase with | USDT, ETH, BNB |
5. eTukTuk ($TUK) – Sustainable Crypto Building New EV and Charging Stations in the Developing World
eTukTuk is a green crypto project enabling electric vehicle expansion in the developing world. It's taking advantage of a rapidly expanding market sector to participate in the green revolution while also offering potentially huge returns for investors.
The project's presale has gotten off to a rapid start, raising more than $230,000 already and is offering more than 900% staking APY.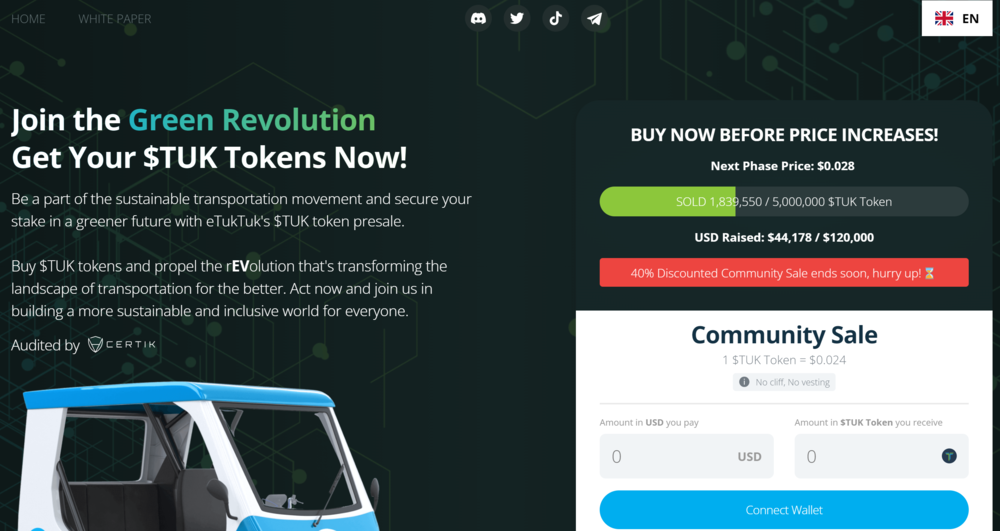 eTukTuk is designing a new EV that's designed specifically for developing countries. It's small, nimble, inexpensive, and doesn't require a lot of power to fully charge. The new EV could be a smash hit in places where Teslas are wildly unaffordable.
Along with the EV, eTukTuk is building a network of charging stations. These will run on the project's $TUK token as well as fiat. $TUK users will receive a significant discount on charging.
On top of that, investors in $TUK stand to earn rewards from the charging network revenue when they stake their tokens.
The International Energy Agency estimates that EV sales could grow 35% this year alone, so the potential growth of an investment in eTukTuk's EV charging infrastructure is enormous.
| | |
| --- | --- |
| Hard Cap | $10,730,000 |
| Total Tokens | 2 billion |
| Tokens available in presale | 200 million |
| Blockchain | Ethereum |
| Minimum Purchase | None |
| Purchase with | ETH, USDT |
6. Chimpzee ($CHMPZ) – Green Crypto Project Planting Trees and Saving Wildlife
Chimpzee is a green crypto project designed to do good for both its investors and the environmen – this dual mission has proven extremely popular and the Chimpzee presale has already raised more than $2.3 million.
While there's still a way to go to the $10.5 million hard cap, investors shouldn't sleep on this presale—it's likely to sell out ahead of schedule.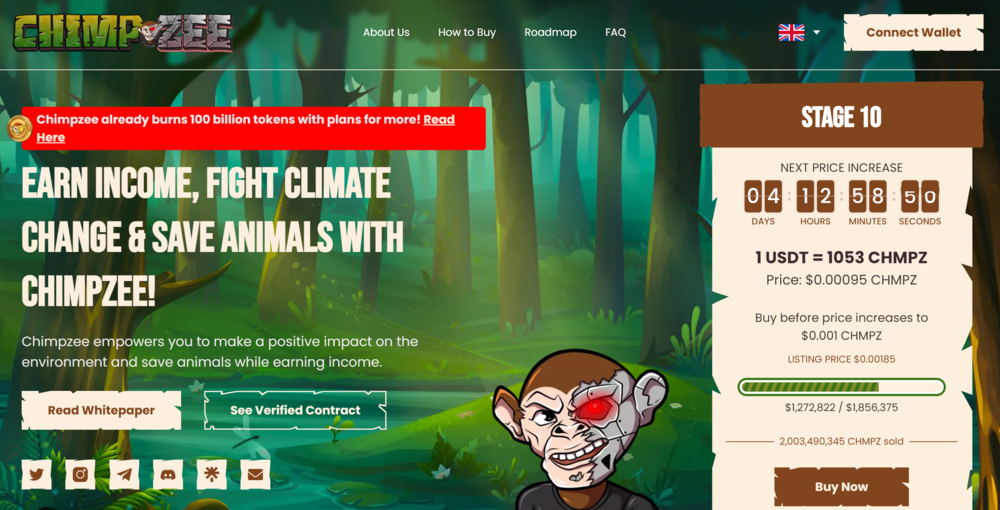 Chimpzee can boast several major successes already. The project has planned more than 20,000 trees in the rainforest in Guatemala and contributed $15,000 towards saving wild elephants. It's also burned 100 billion tokens, 50% of the total supply.
Investors in $CHMPZ can look forward to staking rewards and more token burns that will help push up the price of the coin. The development team plans to ultimately bring the token supply below 60 billion $CHMPZ through burns.
The project also offers multiple ways to earn additional $CHMPZ, including a play-to-earn game called Zero Tolerance. In the game, players hunt down poachers and loggers to protect the rainforest and find valuable NFTs along the way.
Chimpzee also has its own NFT marketplace and a shop-to-earn platform where investors can buy Chimpzee merch. Revenue from merch sales goes straight to partnerships with nonprofits like The Giving Block, One Tree Planted, and Wild to benefit the planet.
$CHMPZ has no buying or selling taxes or fees. 10% of the tokens are allocated for charity, so this is a project that crypto investors can feel good about while potentially earning big profits after listing.
| | |
| --- | --- |
| Hard Cap | $10,500,000 |
| Total Tokens | 200 billion |
| Tokens available in presale | 40 billion |
| Blockchain | Ethereum |
| Minimum Purchase | None |
| Purchase with | ETH, USDT, Bank Card |
7. DogeStar (DOGESTAR) – New Meme Cryptocurrency Offering NFT Marketplaces and Metaverse Ecosystems
DogeStar ($DOGESTAR) is a new meme cryptocurrency that will incorporate exciting DeFi and NFT opportunities within its ecosystem. While DogeStar caters to a fun-loving community looking to invest in meme coins to potentially gain profits, it will also implement multiple use cases through the $DOGESTAR token.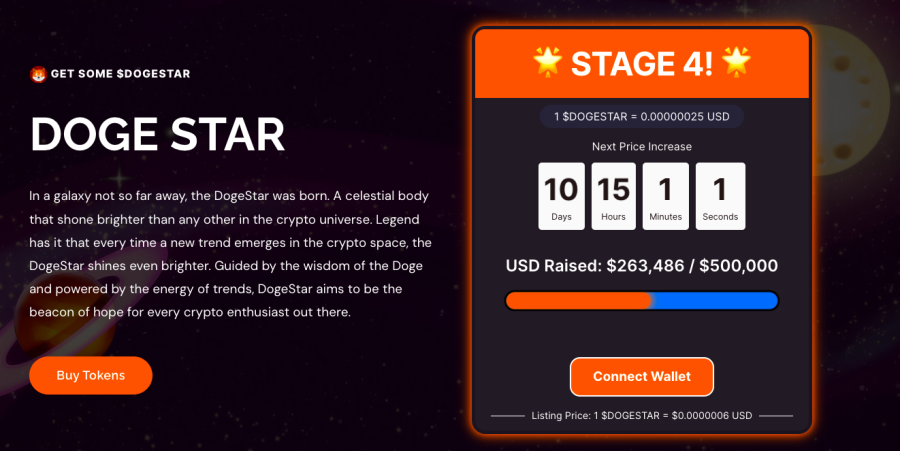 According to the DogeStar roadmap, the platform will soon integrate a metaverse game and an NFT marketplace. Thus, token holders can access multiple DeFi environments, and help slowly expand this new community. The main focus right now is on the $DOGESTAR presale – which has already raised more than $260K in a few weeks.
At press time, interested investors can purchase $DOGESTAR for only $0.00000025 per token. However, the token's listing price is set at $0.0000006 – a 140% increase from current levels. DogeStar will list the token on centralized and decentralized exchanges. After the presale ends, the DEX listing is confirmed on Uniswap – one of the largest exchanges in the crypto space.
Once the token gains traction in the future, DogeStar hopes to be listed among the top 10 crypto exchanges in the world. This will potentially help the token price flourish in the coming years. The DogeStar smart contract has been audited by Coinsult.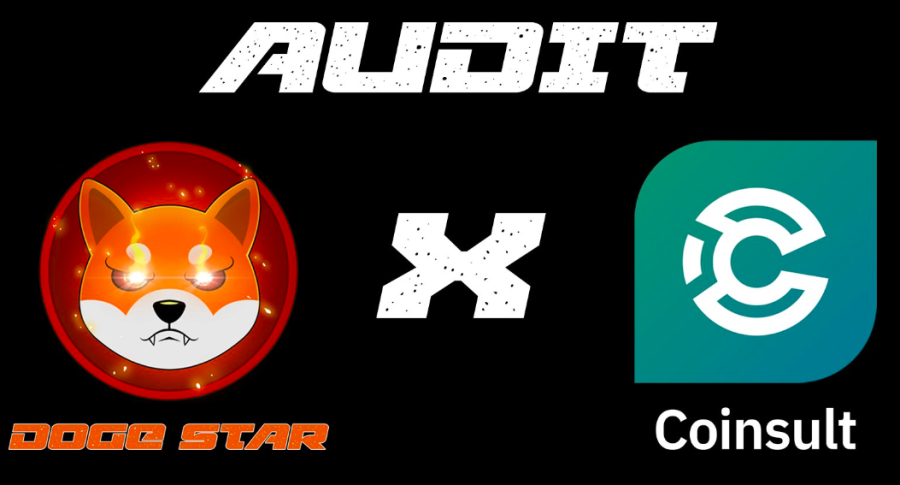 DogeStar has the backing of an experienced team comprising of skilled-blockchain and Web3 developers, and graphic designers. To learn more about this cryptocurrency, join the DogeStar Telegram channel.
8. Scorpion Casino ($SCORP) – Online Casino and Sportsbook Sharing Revenue with Token Holders
Scorpion Casino is a new online casino and sportsbook built on Binance Smart Chain. This gambling platform offers more than 35 sports markets for betting and more than 200 popular casino games.
Scorpion Casino looks like an exciting alternative to existing online casinos like BC.Game and Stake. Players can enjoy a mobile-friendly gaming experience and more ways to bet. It even plans to roll out live dealer games and live in-game sports betting, two markets that should be a big draw for players.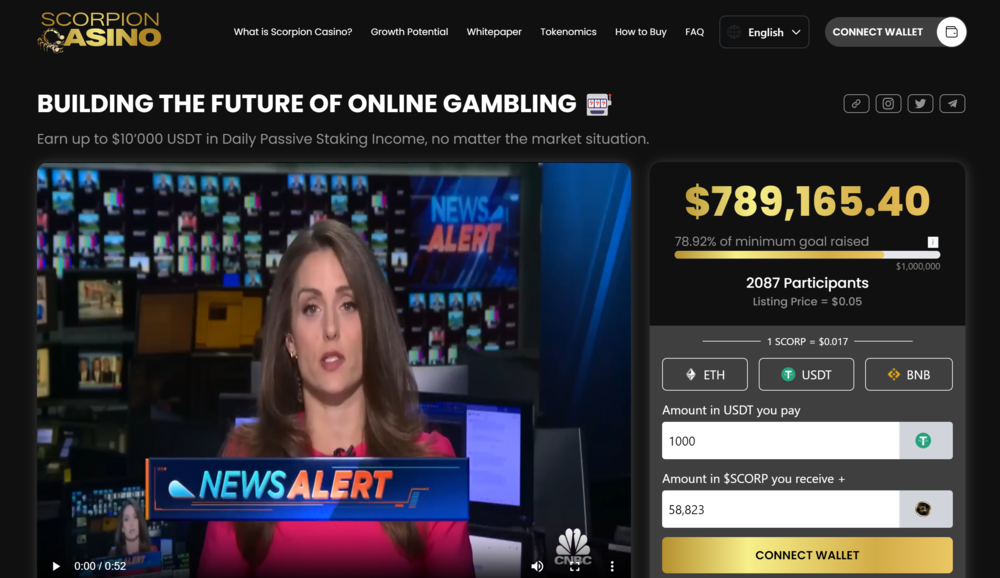 What's really unique about Scorpion Casino is how it plans to share revenue with token holders. 50% of the casino's revenue will be used to buy back and burn $SCORP tokens, reducing the supply and increasing their value. The other 50% of the casino's revenue will be distributed directly to $SCORP stakers in the form of token rewards.
Scorpion Casino also has an affiliate program that enables enthusiastic token holders to earn rewards for referring friends and family to the platform.
The project has so far raised more than $1.75 million in $SCORP tokens – investors need to hurry if they want to buy $SCORP before it sells out.
| | |
| --- | --- |
| Hard Cap | $1,000,000 |
| Total Tokens | 1.2 billion |
| Tokens available in presale | 480 million |
| Blockchain | Binance Smart Chain |
| Minimum Purchase | None |
| Purchase with | ETH, USDT, BNB |
9. Launchpad XYZ ($LPX) – Crypto Launchpad, Trading Terminal, and Investment Platform
Launchpad XYZ is a crypto presale project aimed at helping investors find the next big crypto presale. The project offers in-depth tools for finding opportunities and incubating promising projects.
Launchpad XYZ features a number of dashboards that help illuminate the crypto market. It tracks social media sentiment to help investors find out what's hot. It also analyzes aspects of new crypto presales like how quickly they've raised funds and how many wallets have bought tokens.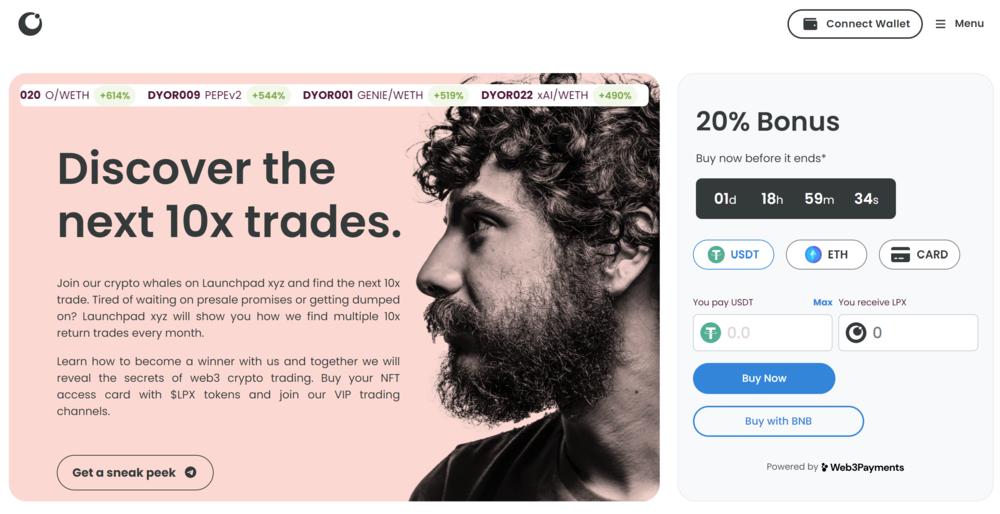 All of this data is crunched into a single number: the Launchpad Quotient. This makes it incredibly straightforward for investors to find the best token sales to buy.
Launchpad XYZ also offers tools for trading existing cryptos, including a trading terminal with powerful technical charts. It's really an all-in-one platform that can take traders and investors' profitability to the next level.
Investors will need Launchpad XYZ's $LPX token to get access to many of the project's best features and early access to exclusive crypto presales hosted on Launchpad XYZ. The $LPX token also supports staking, giving investors a way to boost their returns even more.
The Launchpad XYZ presale is offering a 20% bonus on presale purchases right now, but only for the next 48 hours. So, investors have to hurry if they want to buy $LPX at a steep discount.
The presale has been very successful, raising almost $2 million so far. During the current stage, investors can buy $LPX at a price of $0.0445.
| | |
| --- | --- |
| Hard Cap | $12,500,000 |
| Total Tokens | 1,000,000,000 |
| Tokens available in presale | 250,000,000 |
| Blockchain | Ethereum |
| Minimum Purchase | 100 LPX |
| Purchase with | USDT, ETH, BNB, Card |
10. yPredict ($YPRED) – Crypto Trading Platform Using AI to Build Price Prediction Models
yPredict is a Polygon-based crypto trading platform that could revolutionize the way that traders approach the market.
It's also one of the biggest opportunities for crypto presale investors today. The project has already raised more than $4.9 million and has over 20,000 potential users on its waitlist.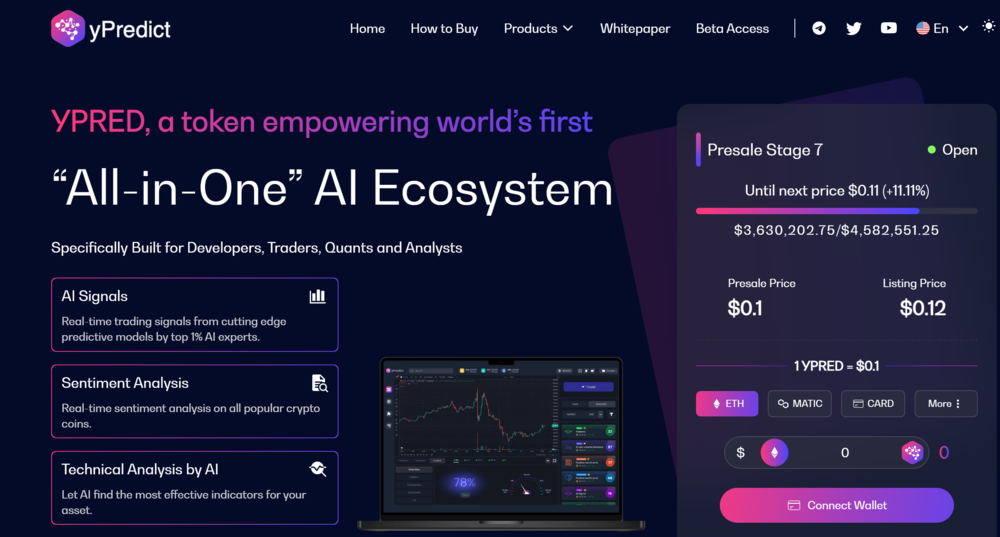 yPredict has brought together top AI developers to build a suite of tools for predicting crypto prices in the near future. These tools can use technical analysis, social sentiment analysis, and more to tell traders whether a coin's price will go up or down.
yPredict is using its own models to develop trading signals that $YPRED holders can use, but the team is also releasing its tools into the wild. Any analyst, quant, or developer can build their own price prediction model and make it available to traders on a subscription basis.
Traders must pay for subscriptions in $YPRED, ensuring high demand for the token. A portion of every subscription goes to the yPredict treasury and is then distributed to $YPRED token stakers as a reward. This is a win-win ecosystem that helps traders beat the market and investors earn steady returns from their $YPRED investment.
During the current stage of the predale, investors can buy $YPRED at a price of $0.11. That's a 20% discount from the planned list price of $0.12, meaning investors will potentially be sitting on hefty gains by the time $YPRED hits exchanges.
The current presale round is nearly sold out, so investors can't afford to wait to get into the yPredict presale.
| | |
| --- | --- |
| Hard Cap | $6,500,000 |
| Total Tokens | 1 billion |
| Tokens available in presale | 800 million |
| Blockchain | Polygon |
| Minimum Purchase | 200 YPRED |
| Purchase with | MATIC, USDT, ETH, BNB, Bank Card |
11. Pikamoon (PIKA) – Buy NFTs and Battle on a P2E Metaverse, $PIKA Priced at $0.0006 on Presale
The next cryptocurrency on our list is $PIKA – the native token of Pikamoon. This is a new play-to-earn metaverse and role-playing game, where players can access the virtual world of Dreva.
Currently, $PIKA is available to buy during its final presale round for just $0.006 per token, with more than $4.2 million raised.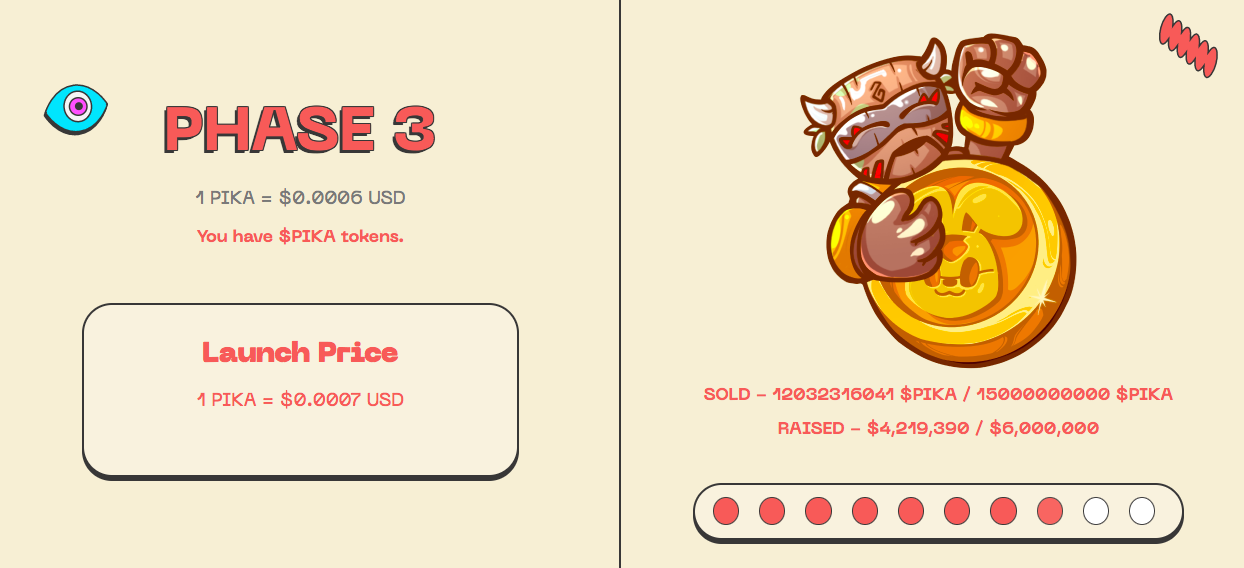 After the presale ends, this cryptocurrency will be listed at a price of $0.0007 per token. Since the start of the presale, Pikamoon has raised more than $4.2 million. From a total supply of 50 billion tokens, 15 billion has been allocated for the presale.
With $PIKA, players can purchase their own PIKA NFT characters. Pikamoon offers 18,012 NFTs – each belonging to one of the four regions of the Dreva world. These include the Flame Empire, Thunder Collective, Earth Regions, and the Water Kingdom.
Once you enter the metaverse, you can explore the virtual world, increase your PIKA collection, and interact with NPCs. The game will feature a battle mode, where users can challenge opponents. To increase the chance of winning battles, you can access different healing potions, weapons, and spells from an NFT marketplace.
Thus, interested gamers and P2E lovers can buy $PIKA before the presale runs out. Read the Pikamoon whitepaper and join the Telegram channel for more information.
| | |
| --- | --- |
| Hard Cap | $6,000,000 |
| Total Tokens | 50 billion |
| Tokens available in presale | 15 billion |
| Blockchain | Ethereum |
| Minimum Purchase | None |
| Purchase with | USDT, ETH, Card |
12. Crimecoin ($CRM) – Meme coin incorporating the history of famous crime bosses.
Crimecoin is a new meme coin for history buffs and fans of some of the biggest criminal enterprises of the last century.
This meme coin doesn't have a single mascot, but dozens. It features crime bosses like Carlo Gambino, Pablo Escobar, Al Capone, and more. Each crime boss is paired with a history of their criminal deeds, helping educate token holders while also enabling them to earn returns through staking.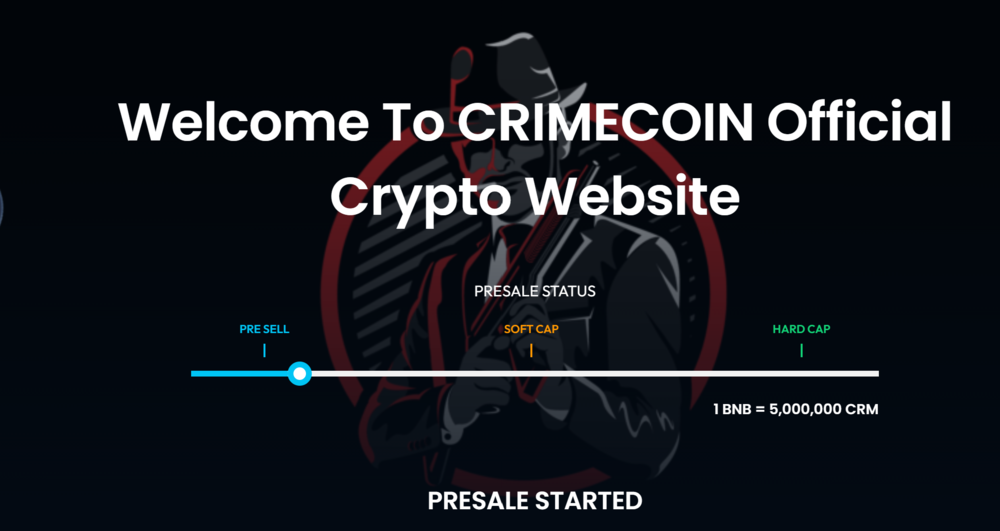 Crimecoin has a potentially very profitable tokenomics structure. 60% of the token supply is locked for 12 months, ensuring that demand outpaces supply after launch. Presale investors also get a 10% discount on $CRM relative to the anticipated launch price.
Crimecoin doesn't specify how much it has already raised through its presale, but the presale has a hard cap of 90 million $CRM. During the presale, investors can buy $CRM with BNB at a price of 1 BNB per 50,000 $CRM.
13. Hexa Chain ($HEXA) – Blockchain-based learning platform with weekly 1% token burn.
Hexa Chain is a new blockchain-based learning platform built for teachers and students. It especially targets the elementary, middle, and high school markets, which often lag behind the higher education world in terms of their technology use.
The project plans to build a series of apps that educators can use to develop teaching modules and that students can use to take lessons. It's also built to be open-source, which enables anyone to create new apps on Hexa Chain's platform and expand the functionality of the ecosystem.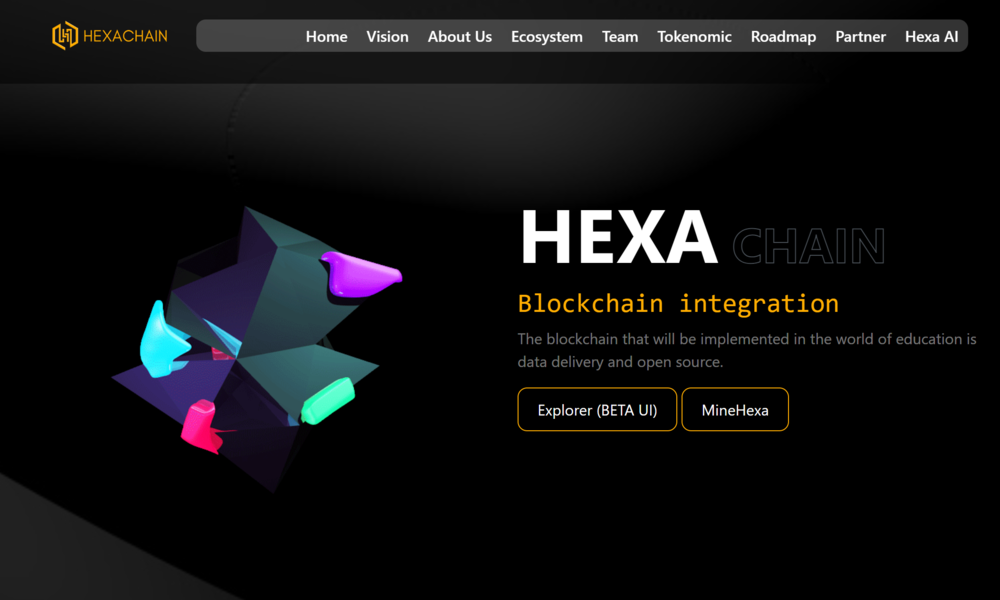 Hexa Chain has enormous potential as a disruptor in the education space. It's currently one of the only blockchain projects targeting education.
The project doesn't provide details about its presale, including how much has been raised or its hard cap. However, investors can look forward to staking rewards as well as a weekly burn of 1% of the total token supply. The burn will help keep the supply down as token rewards are released and add to the investment value of $HEXA.
14. Moondogg ($MDOGG) – Meme coin featuring a French bulldog in space. Raised more than $20,000.
Moondogg is a new meme coin based around a dog—but probably not the type of dog most investors expect. Instead of a shiba inu, Moondogg is centered around a French bulldog wearing sunglasses in space.
The project is whimsical and funny, and it's attracted the attention of some major crypto influencers. Moondogg has already raised more than $20,000 through its presale.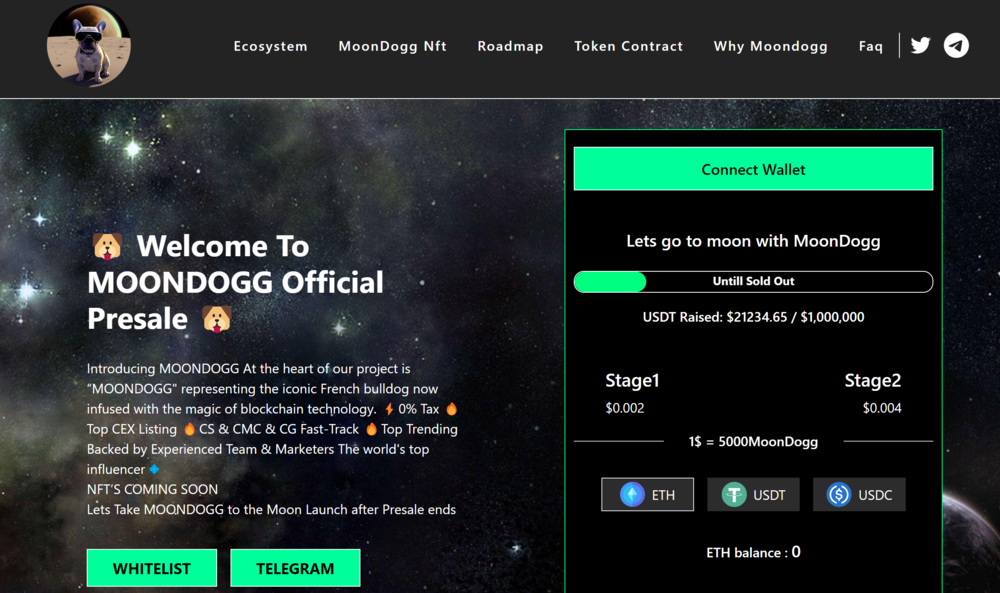 The $MOONDOGG token offers staking rewards for investors as well as early access to a set of planned Moondogg NFTs. The NFTs aren't yet available, but investors can preview some of the art to see what's in store.
The presale is split into 2 stages, with the price increasing from $0.002 to $0.004 from the first stage to the second. That's a big difference, so investors will want to be sure to get in on $MOONDOGG before Stage 1 sells out.
15. Merix Network ($MERIX) – Decentralized affiliate marketing platform with newly launched presale.
Merix Network is a decentralized platform built to make affiliate and referral marketing easier than ever. With this platform, influencers can keep track of their referrals and leads, send token rewards to encourage conversion, and much more.
The platform is stepping into a potentially huge market. According to Forbes, 78% of B2B marketers say that referral programs generate good leads. The market for referral marketing software like Merix Network is expected to top $700 billion by 2027, according to Fortune Business Insights.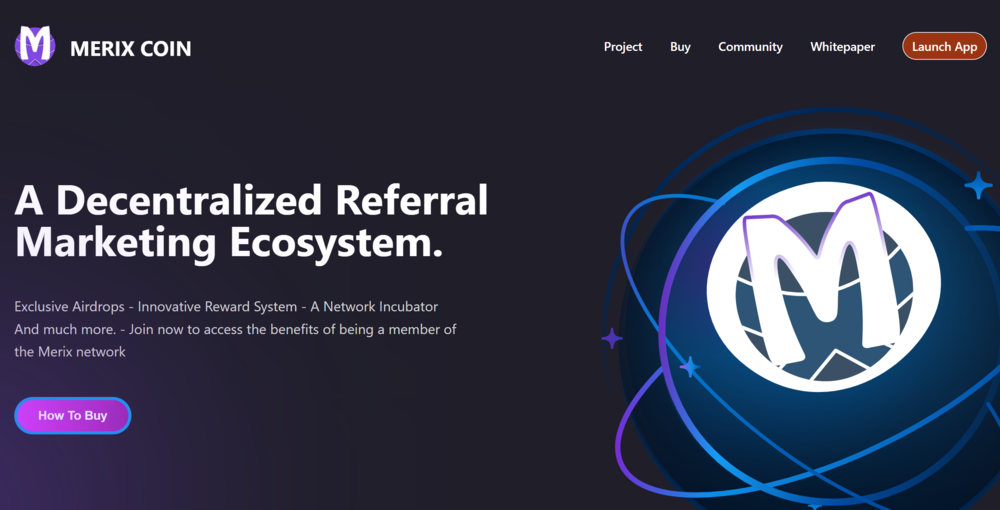 Merix Network just launched its presale, so it's hard to say how quickly the $MERIX token will sell. During the presale's first stage, investors can buy $MERIX at a price of $0.001.
This is a promising token, and the presale is still so new that investors have a chance to get in fully on the ground floor and lock in the lowest possible price.
16. Dais ($DAIS) – Sustainable fashion platform using AI to create a virtual runway. Raised $140,000.
Dais is a groundbreaking project in the fashion industry that could become the go-to platform for previewing digital outfits in the metaverse.
The project uses AI to visualize what specific outfits will look like on a person or avatar on a digital runway. It's much lower cost and more convenient than traditional runway shows, but viewers can just as easily judge how hot a piece of clothing will be using Dais.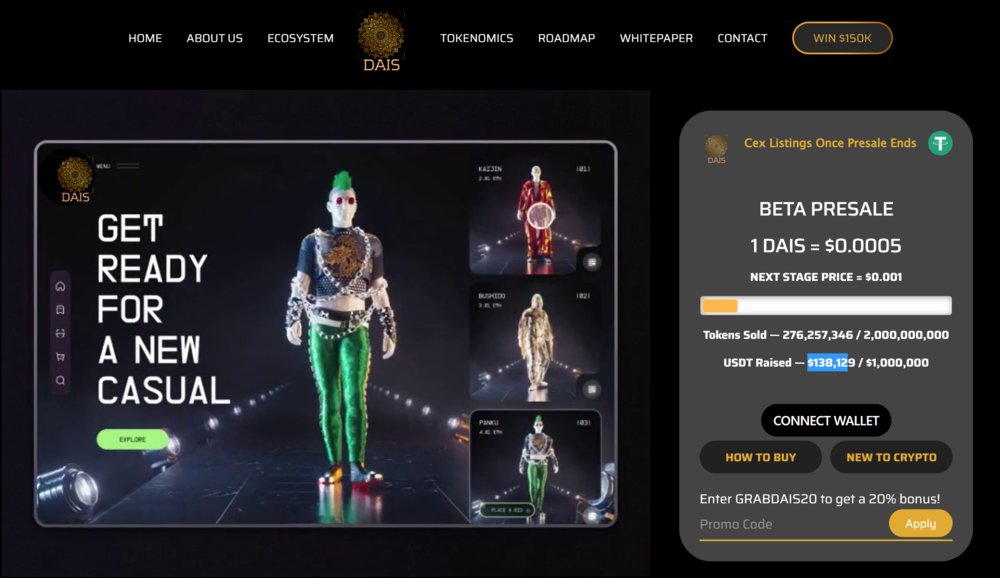 Dais also offers a line of fashion NFTs and a creation studio where anyone can create their own NFT outfits. This makes it a powerful tool for new crypto projects building their own metaverses.
Dais is still in the first stage of its token sale, but it's already raised almost $140,000. The price is set to double at the end of this stage, so investors have to hurry to lock in the best price for $DAIS tokens.
17. Dogodoge ($DOGO) – Dog-themed meme coin with P2E gaming and a metaverse. Raised more than $1.35 million.
Dogodoge is another meme coin that features a dog other than a shiba inu. The token's mascot is a golden retriever who's been a very good boy.
The project stands out for offering multiple modes of utility. Owners of $DOGO tokens can join in play-to-earn crypto games, purchase Dogodoge NFTs, and more. Dogodoge will even offer its own decentralized exchange where token holders can easily swap for other altcoins.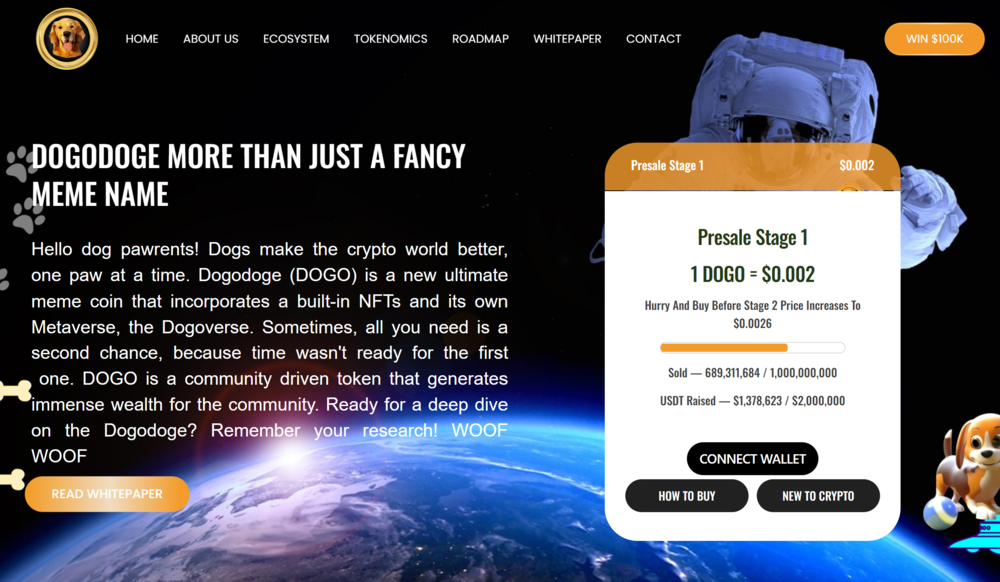 Dogodoge investors also have the option to stake their $DOGO and earn token rewards. Staking also gives investors benefits within Dogodoge P2E games, which is something that most other tokens don't offer.
The presale is still in Stage 1, but it's selling out fast. Dogodoge has already raised more than $1.35 million. The price is set to rise 30% in Stage 2, so investors can lock in the best price by joining as soon as possible.
What Is a Crypto Presale?
A crypto presale is a type of initial coin offering (ICO) in which a new crypto project offers its tokens directly to investors.
Unlike initial DEX offerings (IDOs) and initial exchange offerings (IEOs), crypto presales do not involve a crypto exchange. Instead, crypto projects set up their own presale platform where early investors can buy the project's presale crypto.
During a presale, a token is not yet trading. Investors can buy the token at a fixed price. Typically, tokens are released to investors at the end of a presale rather than at the moment investors make a purchase. The release normally happens before a token lists on exchanges, although this isn't always the case.
Crypto presales achieve 2 key goals.
First, they offer a way for a new crypto project to raise money. There are no listing fees for a crypto presale and the project doesn't have to split the funds it raises with an exchange. So, a presale can enable a new crypto project to keep more of the funds it raises for future development.
Second, presales can build hype around a token. Often, crypto projects do a lot of marketing when a crypto presale is going on. That not only encourages investors to buy during the presale, but also ensures there's strong demand for a new coin when it launches on exchanges.
Crypto presales are typically open to the public. That said, it is possible for crypto projects to hold private sales that are limited to insiders, venture capitalists, and institutional investors. Private sales are sometimes referred to as "presales," but the regular presale crypto term generally refers to token sales that anyone can join.
How Do Crypto Token Presales Work?
Crypto presales usually follow a standard format.
First, the development team behind a new project decides how many tokens they want to allocate to the presale and at what price. Presales can sell all tokens at a single price, or they can split the presale into stages and offer a different price during each stage. If a presale has stages, the number of tokens offered during each stage can also vary.
Crypto presales can also have 2 different caps: a soft cap and a hard cap. The soft cap is the fundraising goal a project would like to reach, but not necessarily the point at which tokens sell out. The hard cap represents the maximum number of tokens available to buy during a presale.
Once the project team decides on this structure, they can set up a presale platform. This is usually a website with an embedded smart contract that controls the tokens allocated for the presale.
Investors can connect a crypto wallet to the presale platform to purchase tokens. Depending on the presale, investors usually have to swap ETH, USDT, BNB, or another crypto token for the project's presale cryptocurrency. Some presales have integrations that enable investors to instantly buy USDT with a credit or debit card when making a presale purchase.
After investors buy a presale crypto, they have to wait for the tokens to be released. This usually happens at the end of the presale, before the token lists on exchanges. An investor can reconnect their wallet to the presale platform to claim the tokens they purchased.
Are Crypto Presales a Good Investment?
While many crypto investors focus on established tokens such as Bitcoin and Ethereum, new token sales offer a lot of potential. Let's take a closer look at some of the key reasons why investors should consider crypto presales.
Upside Potential
New cryptocurrencies have enormous potential. Imagine, for example, if a newly launched cryptocurrency becomes the next Bitcoin. Early investors could become crypto millionaires overnight.
The upside potential for every project is different, but the tokens at the heart of many crypto presales aim to fill niches that existing coins don't. For example, Launchpad XYZ is creating a system to help crypto investors find investment opportunities using new metrics and analysis tools.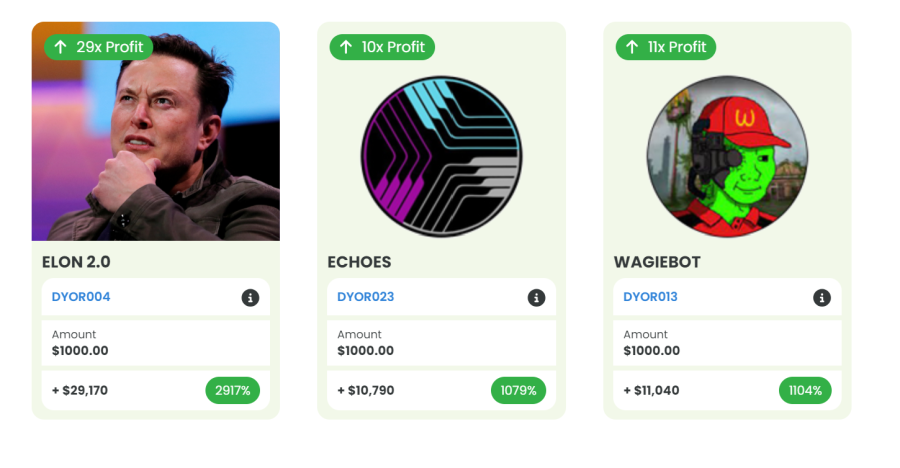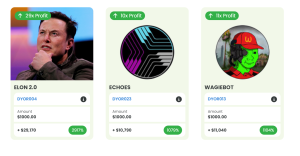 Price Discounts
Another benefit to investing in new crypto sales instead of waiting until new tokens list on exchanges is that presales typically offer discounted pricing.
During the first stage of the yPredict presale, for example, investors could buy $YPRED at a price of $0.11. That's an 8.3% discount to the planned list price of $0.12, meaning that early investors could potentially see immediate upside when they purchase tokens.
Other crypto presales offer bonuses like extra tokens on top of whatever an investor buys. These discounts and bonuses can end up being worth a lot of money, especially if a token takes off after it hits exchanges.
Exclusive Benefits for Presale Investors
In some cases, presale investors can also reap rewards that are exclusively available to a project's early backers. There are several forms these rewards can take, including:
Higher APY rates for staking tokens
Token or NFT airdrops
First access to a new NFT collection
Beta access to play-to-earn games or other features
These rewards often have monetary value or give investors the chance to score valuable assets like NFTs. Projects don't always announce the giveaways and rewards they have planned, so investors sometimes just need to take it on faith that their support for a project will be rewarded.
How to Pick Which Token Presales to Invest in
New token sales launch almost every day. So how can investors decide which are the best crypto presales and which will be duds?
We'll cover some of the main points to consider when evaluating crypto token presales.
Crypto Whitepaper and Roadmap
The first place to start when analyzing a token sale is the project's whitepaper. Every legit project should have a whitepaper that clearly explains what the cryptocurrency is all about and what investors can expect if they buy the token.
The whitepaper should cover several key items and offer crucial information, while the roadmap will tell an investor exactly how and when it plans to get there.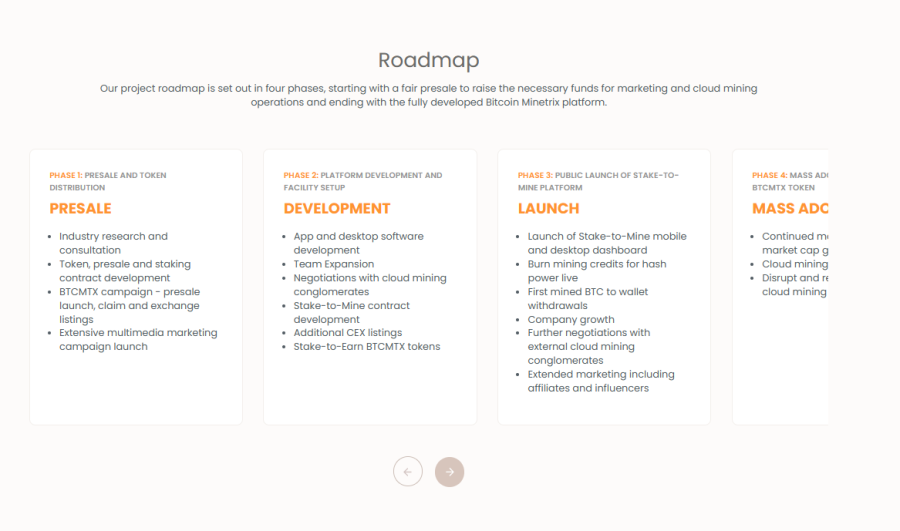 First, it should clearly explain the purpose of the token. What does it do and how does it relate to the goals of the project? Some projects offer tokens that are integral to the functioning of an ecosystem, while others have coins that seem peripheral.
Investors should focus on projects that use their tokens for essential functions, since this ensures demand for the token will be high if the project is a success.
Second, the whitepaper should explain the coin's tokenomics. There's no single tokenomics model that works best for every token. However, it should be clear how much of the total supply is allocated to the presale, how much has been set aside for the project team, and how much will be released during exchange listings.
Ideally, projects will be 100% community-owned, which reduces the risk of a rug pull and aligns incentives for the project team and investors.
Finally, the whitepaper should cover a project's roadmap. The roadmap lays out the project's goals and future development milestones. It should give concrete dates or phases for new feature roll-outs and also discuss any token burns that could impact the supply of a coin.
A project's roadmap can be optimistic, but it should still be realistic based on the number of developers available.
Price Potential
The ultimate goal for crypto presale investors is to find tokens with the highest price potential relative to their price during the presale. Investors will typically make the most money on price appreciation, although investors can also earn returns from presales by staking their tokens instead of selling them.
Price potential is hard to gauge, especially since presale tokens don't have any price history behind them. Being able to predict potential is what sets the best crypto investors apart from everyone else.
Think carefully about the market a crypto project is addressing and what it could be worth. For example, Scorpion Casino is focused on the online gambling market. According to Grand View Research, this market is valued at $63 billion globally and is expected to grow at an 11% compound annual growth rate through 2030.
So, if Scorpion Casino can capture even 5% of this market after launch, it could reach a market cap of more than $3 billion. That represents a potential growth of roughly 120,000% from the token's expected market cap at launch.
Utility
What a coin is used for can play an important role in how valuable it is in the future. A token that plays a central role in a crypto project's ecosystem will generate demand because of the platform itself and push up the token's price.
eTukTuk achieves this, as an example, by providing discounts to token holders who pay for EV charging with $TUK instead of fiat. That encourages anyone who drives an EV to own $TUK, thus increasing demand for the token.
Utility can also include staking, which encourages investors to hold onto a cryptocurrency for the long term. Staking locks up token supply and keeps it off the market, helping support a coin's price.
All this said, not every token needs to have utility. Meme coins are incredibly popular and have proven that they can deliver huge price gains for investors. Psychologists have found that the community around meme coins makes them feel more "real," and that could be considered a form of utility in itself.
Popularity
A good way to gauge a new crypto sale's price potential is to look at how popular it is. Crypto presales that generate a lot of excitement are much more likely to pop after launch than presales that only engage a few dedicated fans.
Presale investors can consider a number of factors to determine how popular a new project is. These include:
Followers on social media (e.g. Twitter)
How many unique wallets have made purchases during a presale
Social media sentiment analysis
Crypto influencers discussing a token
It's also a good idea to check what portion of a project's treasury is dedicated to marketing. Marketing plays an important role in helping new crypto tokens get "discovered" and listed on major exchanges.
How to Find New Cryptocurrency Presales
There are many ways that investors can find new crypto presales. We'll take a look at some of the best things to keep an eye on.
Crypto Presale Databases
One of the best ways to find new crypto presales is to monitor sites that aggregate new presales. Most tokens list on these established databases as a way to be found by investors.
Crypto presale database sites include CoinSniper, ICO Drops, and PinkSale. These sites usually provide basic information about a presale and a link to the presale platform.
Note that some databases accept payment to list presales, so it's important for investors to do their own research beyond what's available on these sites.
Social Media
Social media is a great source of information about new cryptocurrency presales. Most projects have social-savvy developers who promote their token on Twitter, Reddit, YouTube, TikTok, and other channels.
It's possible to find individual presale projects on social media by monitoring hashtags or crypto groups. Investors should also build a network of crypto influencers and market monitoring sites that they can use to spot new projects.
After finding a crypto presale, social media is especially helpful for monitoring for updates on the presale status or analyzing sentiment around a project.
Crypto Influencers
Crypto influencers spend their days searching for upcoming crypto presales to invest in and promote to their followers. So, you can take a lot of the legwork out of finding crypto presales to invest in simply by following crypto analysts and influencers on social media.
Influencers like Jacob "Crypto" Bury have excellent track records of picking winning projects.
Beware that many crypto influencers are paid by projects to hype them up. They may also have invested in those projects, but that's not necessarily the case. Investors should always do their own research in addition to listening to what influencers have to say about a presale.
Potential Risks of Crypto Coin Presales
While crypto presales can be potentially very profitable, investors can also lose money on them if they're not careful. To avoid this outcome, it's important to understand the risks of cryptocurrency presales.
Loss of Investor Interest
No matter how popular a crypto project is during its presale, there's always a chance that investor interest won't be sustained beyond launch. This can happen when a project suffers a setback late in its presale or lists on a minor crypto exchange rather than a Tier-1 crypto exchange.
In that case, presale investors may sell their tokens as soon as the project lists. This creates a spike in supply at the same time that demand is down. A flood of tokens onto the market like that can cause prices to drop rapidly.
Even if an investor also wants to sell as soon as the token lists, there is no guarantee that they will be able to sell at the list price. A lot depends on exchange liquidity, and investors could lose any unrealized gains they may have earned during the presale.
An example of this happening is the LunaOne crypto presale in late 2022. The project lost nearly 75% of its value after it launched on exchanges as investors tried to dump their tokens. Many presale investors took significant losses.
Delayed Token Release
Most crypto projects release tokens purchased during a presale to investors before it launches on exchanges. However, not every project promises this explicitly, and projects have been known to wait until after an exchange listing to give presale investors access to their tokens.
This might not be a problem if the token's price shoots upward during the launch. But if the price falls, investors won't be able to exit their position. They must wait until they can claim their presale tokens to sell on the exchange, at which point the price of the token may already have fallen significantly.
Scams and Rug Pulls
Scams are unfortunately prevalent in the crypto presale space. Scams can cause investors to lose some or all of their money in exchange for no tokens or worthless tokens.
One of the most common types of scam is the rug pull, in which a project's development team removes funds or tokens from a liquidity pool just before or just after a token's launch. In effect, this pulls the rug out from beneath a token and tanks its value, leaving investors in the lurch.
In one rug pull, the founder of the Turkish crypto exchange Thodex stole more than $2.5 billion worth of investors' funds as he halted trading and removed all liquidity from the platform.
Are Cryptocurrency Presales Legal?
Cryptocurrency presales are legal in most countries, although they do face some regulatory questions.
The main question around crypto presales is whether the tokens being sold are securities. This is especially uncertain in the US.
In a recent court ruling, it was decided that crypto tokens sold to retail investors through exchanges are not securities. However, it is unclear whether this determination applies to crypto presales, and the US Securities and Exchange Commission is appealing the ruling.
The US Congress is currently working on crypto legislation that could better define the status of crypto tokens as securities and create rules for crypto presales. However, this legislation appears to still be a long way from being passed.
While all this is happening, many crypto presales have gone ahead without any legal problems from regulators. Unless there is a change in the regulatory landscape, crypto presales are considered by many project founders and crypto analysts to be legal.
How to Invest in a Crypto Presale
To illustrate the process of investing in a crypto presale, we'll walk through all the steps involved. We'll use Bitcoin ETF Token as an example since we've rated it as the best cryptocurrency presale for 2024.
Step 1: Create a Crypto Wallet
The first step to joining a crypto presale is to get a crypto wallet. We recommend MetaMask, which is free to use and highly secure.
To get a MetaMask wallet, simply visit the MetaMask site and download the wallet app for a smartphone or browser. Remember to store the seed phrase somewhere secure, since this is required to access the wallet on another device or to recover the wallet if the password is lost.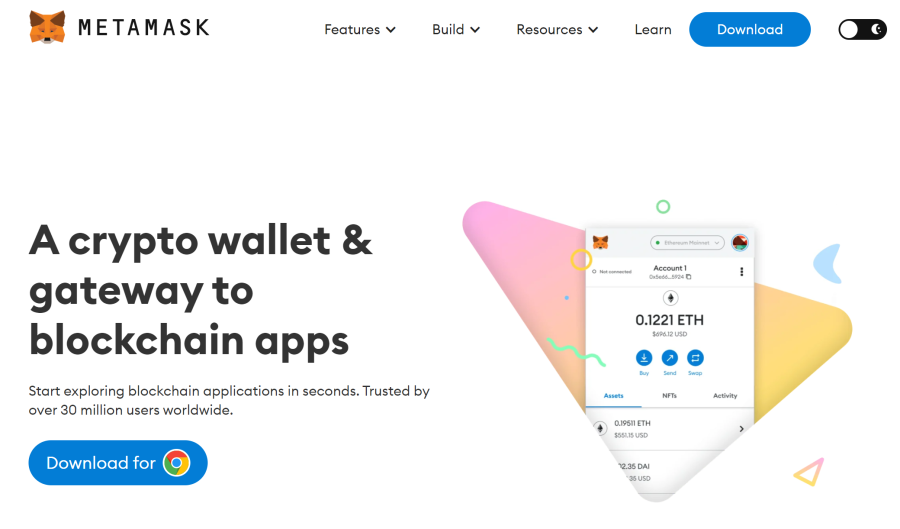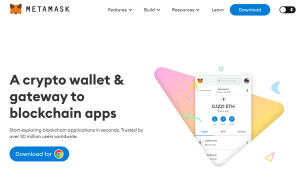 Step 2: Buy ETH/BNB or USDT
Investors must have ETH/BNB or USDT to purchase $BTCETF during the presale. They can purchase these tokens from a centralized exchange using fiat, including bank transfers and credit cards.
Once an investor purchases ETH or USDT, they can send it to the MetaMask wallet they set up in Step 1.
Step 3: Connect to the Presale Platform
Visit the Bitcoin ETF Token presale platform and click 'Connect Wallet.' Follow the prompts to authorize the connection to the MetaMask wallet.
Step 4: Buy $BTCETF
Enter the amount to invest in the $BTCETF presale in USDT or ETH. The presale platform will automatically calculate the corresponding amount of $BTCETF tokens at the current price. You can also select the 'Buy and Stake' option, to automatically stake the presale tokens on the Ethereum staking contract.
Step 5: Claim Tokens
All $BTCETF tokens purchased during the presale will b1e released to investors when the presale ends, before $BTCETF launches on exchanges. Investors can return to the presale platform and reconnect their MetaMask wallet to claim their tokens.
Conclusion
Crypto presales offer the potential for huge upside for early investors who back the right project. They typically give investors a chance to buy new tokens at a discount and can even offer exclusive rewards.
One of the best cryptocurrency presales to invest in is Bitcoin ETF Token ($BTCETF). This new cryptocurrency is currently offering huge staking yields of 200% APY during its presale. Moreover, the token will reduce in supply by 25% in the long term.
The presale will consist of ten rounds – where 840 million tokens will be allocated to each. Over $1.2 million has been raised in just two weeks since it launched.
References
FAQs
What is a crypto presale?
What are the best new crypto presales?
Is investing in crypto presales worth it?
How do I find crypto token presales?
What is the best site to find new crypto presales?
Are crypto presales cheaper than regular crypto?
What happens when a crypto presale ends?