Cloud communications platform Twilio has announced a new cellular network partnership with U.S. cellular giant T-Mobile, called Twilio Programmable Wireless, which will provide data, SMS, and voice communications to connected devices.
Announced at SIGNAL, a developer conference on communications, the partnership expands Twilio's platform to devices outside of Wi-Fi range, which require constant Internet service. Devices like autonomous cars, drones, or even outdoor sensors that send information in real-time back to the server should be able to use T-Mobile's cellular service.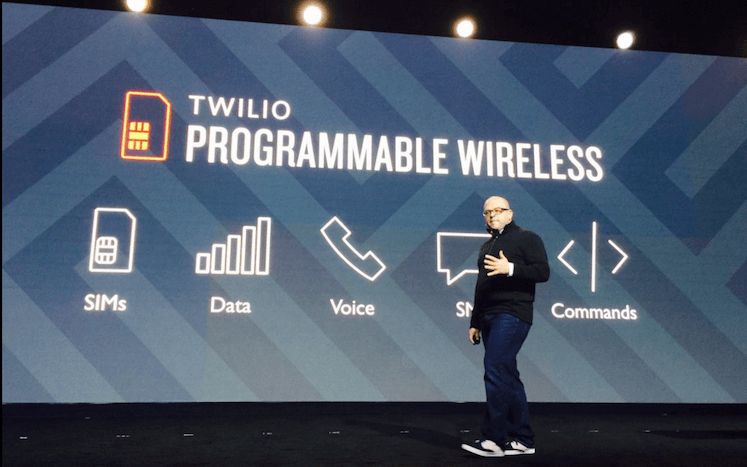 See Also: Miniature IoT sensor has five little superpowers
T-Mobile will provide SIM cards at $2 a month, per connected device. That fits with the usual rate that other machine-to-machine (M2M) networks are charging, like Vodafone and Hologram.
Data prices start at 10 cents per megabyte, though companies that require large pools of data can pay $25 for the first gigabyte and $15 for every gigabyte after that.
Twilio already has use cases prepared
Twilio provides a range of use cases for its cellular network, including the management of an autonomous car fleet, smartwatches that do not need a connected smartphone, and smart factory monitoring and automation.
"Modernizing communications and moving it into the realm of software has been Twilio's mission from day one," said Twilio CEO Jeff Lawson. "With enterprises needing to manage mobility more than ever before and the unrealized promise of IoT, there's never been a better time to lift the barriers on cellular communications."
T-Mobile has been surging in subscribers to its wireless network, recently passing Sprint to become the third largest provider in the United States. Part of the company's success has been low profit margins, which has upset investors. This new partnership with Twilio might be a way to offset the low profits, by making large gains in the enterprise market.
They aren't the first carrier to work on M2M communications, both AT&T and Verizon Wireless provide their own IoT services, but neither of them have partnered with a major IoT specialist to push cellular services into IoT and the smart home.