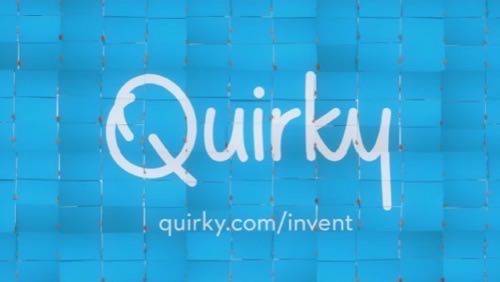 All the signs indicate that we're on the cusp of an IoT (Internet of Things) revolution. But that doesn't mean there won't be bumps along the way: Hardware startup Quirky just announced it's voluntarily filing for bankruptcy and selling off its smart home platform Wink.
Filing for protection under Chapter 11, Quirky hopes to maximize returns on the sale of "substantially all of its assets" over the next 60 days. Bids relating to assets, such as the Quirky community and brand name, will be considered, but the company as it exists now is effectively over.
See also: How Your Need For Detergent And Coffee Will Fuel Amazon's Smart Home
Not so for Wink, apparently: Flextronics has already agreed to pay $15 million for the startup and the intention is to carry on with business as normal.
Business As Usual? Yes. And No.
Wink products will remain on sale and still receive updates, and customers will continue to receive the same level of support.
"This does not impact the Wink experience for our users nor how Wink operates day-to-day," reads the statement from the company. "Our engineers and designers will continue to enhance our platform to provide new, meaningful ways for you to interact with your smart home."
Quirky has been trying to sell off Wink for some time, and Flextronics was the original manufacturer of the Wink smart home hub, so the deal makes some sense. Other potential bidders could also emerge during the bankruptcy process.
The demise of Quirky isn't any real surprise for those who have followed its fortunes, with CEO Ben Kaufman admitting in July the company had run out of funds. Originally an accelerator for promising hardware projects created by its community, the outfit had shifted its focus to making partnerships with more established manufacturers over the course of the last year.
Ultimately though, profitability remained elusive. Growing revenues were sucked up by spiralling costs. Some inventions never made it to market after hundreds of thousands of dollars of investment, while others did arrive on store shelves but couldn't sell in sufficient numbers.
"Are these great ideas?" Kaufman asked the community in February, as reported by The Verge. "Yes. Can Quirky do them justice, sell them, and scale them profitably? No."
Despite the occasional success story, getting products from the drawing board to the front page of Amazon is no easy task. And while consumers are expected to be spending millions on smart home kit in the coming years, not every company can afford to wait around.
Image courtesy of Quirky