At long last we have an official launch date for Windows 10. The next edition of Microsoft's desktop operating system will be available on July 29.
As Microsoft made its announcement, Windows 7 and Windows 8 users were seeing Windows 10 upgrade offers appear on their machines. If users opt in, they'll get the update in much the same way they get patches to their current operating system.
For the first year after its release, Windows 10 is going to be a free upgrade for anyone with a Windows 7 or Windows 8 machine. Microsoft says the software will be available in 190 territories globally.
Anyone who clicks through on the Windows 10 offer appearing in their system tray can 'reserve' a copy of the OS. On July 29, downloads will begin automatically and users can choose when to apply the upgrade.
It's clear Microsoft is targeting a broad upgrade, creating a wide base of updated systems for developers to target, much like Apple does with new versions of iOS.
Reasons To Upgrade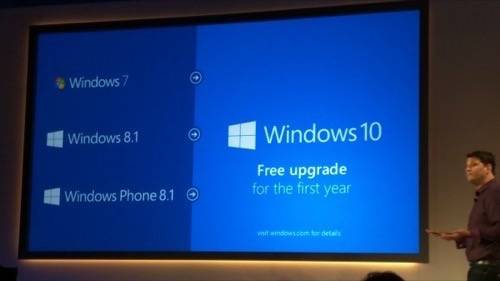 If you're not up to speed on what Windows 10 has in store, it keeps the colorful tile-based interface introduced with Windows 8 but softens some of the edges. It's now easier to use with the desktop, and the Start menu is back.
Modern apps (once known as Metro apps) can run in windows on the desktop, and the OS can adapt into different modes based on whether a keyboard and mouse are attached (handy for those 2-in-1 tablet-cum-laptop devices).
Windows 10 also ushers Microsoft's vision of universal apps that run the same across desktops, laptops, tablets, smartphones and the Xbox One. Also heading to all of your devices (including iOS and Android) is Cortana, Microsoft's digital assistant.
Internet Explorer is being left to languish in the shadows while a new Edge browser takes the limelight—it's fast, streamlined, and designed with today's Web in mind.
Do All The Windows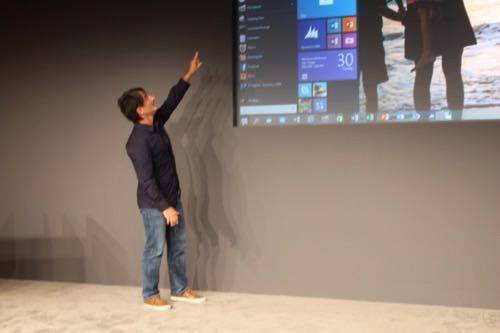 There are no fewer than seven different editions of Windows 10, a sign that this truly is a cross-platform OS. First up is the familiar Home edition, aimed at everyday consumers and offering all the basics.
Windows 10 Pro is Home for the serious user and small business. It gives more granular security controls, better device and app management, and other features most casual users won't care about.
Windows 10 Enterprise is Pro with a boost for medium-to-large corporations who need even more control over security and user management. Copies will be sold in bulk.
Then there's Windows 10 Mobile, the replacement for Windows Phone. We don't yet know when this will appear—Microsoft has only said it will be at some point after the desktop OS launch, though it shouldn't be far behind.
Rounding out the seven are Education (for academic use), Mobile Enterprise (for smartphones in the workplace) and IoT Core (for the growing Internet of Things market).
The Xbox One will also be getting a Windows 10-based update—complete with the ability to stream games to a Windows 10 desktop—but we don't yet have a confirmed date for this.
Images courtesy of download.net.pl and David Hamilton for ReadWrite