Whoever you are, wherever you are, Google wants to get you online. Today's rumor, courtesy of the Telegraph, is that the company is negotiating to bring cheap roaming to its upcoming wireless operator service.
That's not a huge deal in itself—and not yet confirmed by Google—but it may well be Google's first shot across the bows of Verizon, AT&T, T-Mobile and Sprint. It's unlikely to be the last either, as Google looks to shake up the network-operator market just as it's doing with broadband access via Google Fiber.
See also: Sundar Pichai: Here's How You Ought To Think About Google
And data is going to be at the center of that change. In the U.S. market that Google is tentatively entering, data is expensive and limited, and even more so when you go abroad. If Google starts turning that kind of model on its head, then the established names are going to be scrambling to keep up.
Always Connected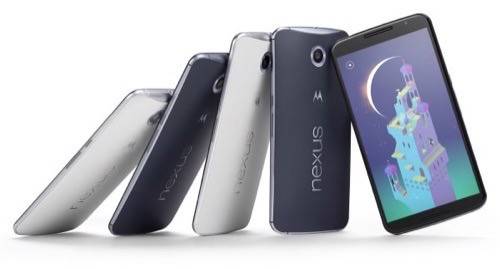 As far as international roaming goes, Google could do far worse than partnering with Hutchison Whampoa, as the Telegraph article suggests it will. Hutchison owns the Three network in the UK, which is already well-known for slashing the cost of data roaming for British users when they venture beyond their borders. Indeed, Three bases a lot of its advertising around this perk.
But that's likely just a start for Google. As we've written before, one cornerstone of its new identity as wireless operator could be instant switching between Wi-Fi and cellular networks. It's the same innovative furrow ploughed by Republic Wireless; with the increasing ubiquity of Wi-Fi, it makes more sense than ever.
We know that Google doesn't (yet) have large-scale plans for its mobile network—one rumor is it will just be limited to Nexus 6 owners—but huge numbers of users isn't the aim right now. In the same way that Nexus devices are supposed to spur on Samsung, HTC, Sony and LG rather than scare them, Google wants to drive innovation rather than topple the established cellular network operators.
Google Fiber is another example of Google using small-scale projects to more to establish a template for better service than widespread market penetration, at least to begin with. It's not beyond the bounds of possibility that if you sign up for Google's brand new mobile network you'll get free Wi-Fi calls and downloads whenever you venture into a Google Fiber-equipped part of the country.
How To Innovate In Wireless
Of course, all of this is still some way down the line. We don't yet know when Google's network will launch, let alone how much you'll have to pay to update your Facebook status from London. But data roaming charges are just one example of an area ripe for innovation, and changes in calls, SMSes, data usage and more could quickly follow.
The fact that profits are tighter and regulation is stricter in Europe may be other reasons why Google is happy to restrict itself to a few areas of the U.S. for the time being.
Fortunately for Google, our desire to get online is as strong as the company's desire to help us, whether that's from a hotel room in Paris or a rural outpost in India. Super-fast broadband, balloons in the sky and free data roaming mean we'll all be checking more Gmail messages, running more Web searches and seeing more Google ads than ever before.
Images courtesy of Google