In the wake of Monday's big Apple Watch event, The Verge reports that Google will update its Android Wear operating system with support for Wi-Fi and gestures, as well as quicker, easier access to built-in apps and contacts.
Google neither confirmed nor denied the report, though it did tell TechCrunch that its Android Wear development team is "hard at work." (Whatever that means.)
See also: Hey, Samsung, LG And HTC—Shunning Android Wear Is A Huge Mistake
Those might be intriguing additions to its smartwatch software, but there may be more fundamental matters to attend to. Because, despite their yearlong head start, Android wearables will soon lag behind the new Apple Watch across some key areas.
Watch Face Customization
Watch faces shouldn't be underestimated. That's the one screen smartwatch users will stare at the most, and it's the area that will be on display almost constantly, adorning people's arms.
When it comes to letting users customize what those little clocks look like, Google can't hold a candle to Apple. That seems strange, considering the former usually leans toward openness, while the latter is known for its restrictiveness and locked-down approach.
But on Monday, Apple showed people just how flexible it can be, starting with its broad range of built-in watch faces. Users have a range of options to change out clock styles—from analog and digital displays, to alternative watch faces with weather, steps, appointments or other data.
According to the company, those options allow for "millions of possible configurations." At the very least, they cover more fine-grained controls than its Android counterpart allows.
Watch face customization remains a large gap that Google inexplicably doesn't cover as a core feature. Users typically only get a few choices, mostly supplied by their smartwatch maker.
Android Wear partners like Motorola, for instance, lets Moto 360 users choose their own photos or pick from a limited selection of watch hands or colors. The company, which just announced new hardware customizations via its Moto Maker tool, has been on a tear to give smartwatch users plenty of options both on the inside and outside.
Its watch face tool sits in a Connect app designed for Moto 360 users only, though, which is separate from the core Wear app that all Android Wear watches rely on. They—and any other Android Wear users—can also download more watch faces from third-party apps, or even make their own DIY versions using editors like Facer or WatchMaker (though the results don't always look very slick).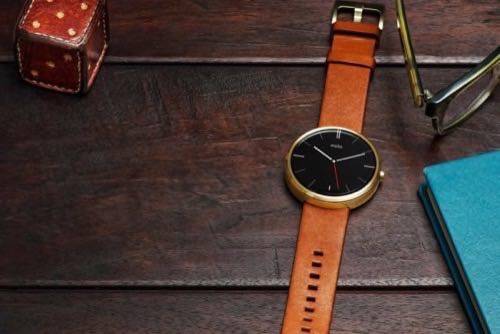 Although several alternatives have emerged for watch faces, for ease of use, they can't beat having a single, no-hassle tool built in. Apple will offer that. So will LG's new smartwatch platform. As for Android Wear, we're still waiting.
More Customization In General
The need for customization extends far beyond clock faces.
Google could improve its smartwatch experience greatly by giving users more customization and control over what lands on their wrists. Smartphone notifications may or may not be worth having on watches, but for now, it's still the primary function—and it's especially needed for calls and messages.
Currently, users can block certain apps from sending alerts to watches. But they can't, say, set their watches to only allow call notifications from spouses, or only allow texts from the boss through.
There's also no way to alter the canned responses to incoming texts or other messages. While Google provides a pre-made list of replies, sometimes you need to convey something that they just don't cover. Again, third-party apps like Wear Responses provide this ability, but it's a band-aid to make up for what should have been a basic stock feature.
Having Control Issues
An upcoming Android Wear update will supposedly give users quicker access to apps and contacts. If true, it seems like a good update. But the work shouldn't stop there.
Consider this: Right now, the Apple Watch is getting ready to give users features that no other smartwatch offers. Users will get new messaging features—like sending emoji, scribbles and even heart beats to other Watch users—and the ability to place calls, pay for goods and even open hotel doors from the wrist.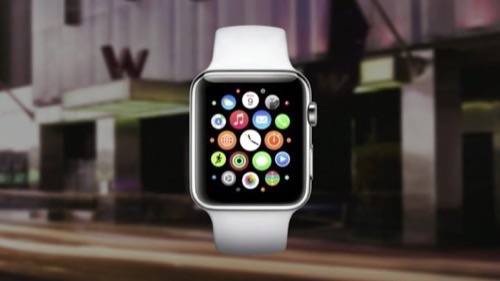 Meanwhile, I can't even check my agenda for next week. I can see some calendar data via the Google Now voice feature, but if I want to see what's coming up, cancel events or add appointments through my watch, I'm out of luck.
The handy things I do have on my wearable—an easily accessible brightness slider, a remote Wi-Fi toggle for my phone, an audio trigger so I can find a misplaced phone and a volume adjuster—come courtesy of a third-party app called Wear Launcher. It's great that I can get the app, but it would be better if Google gave users that control in the first place. We shouldn't have to download an app just to manage basic power functions.
See also: Why Phone Notifications Don't Belong On Your Wrist
There are plenty of Google apps and services that would benefit from better and more granular smartwatch controls—Music, Calendar, and Contacts being chief among them.
Giving users more control over their data and devices is an area Google excelled at, much more so than Apple. With the impending release of the Apple Watch, Google should remember why so many people started using Android products in the first place. Perhaps, if it does, that might even convince hardware partners to stay in the fold instead of seeking alternatives.
Lead photo courtesy of Sony; all other photos courtesy of respective companies