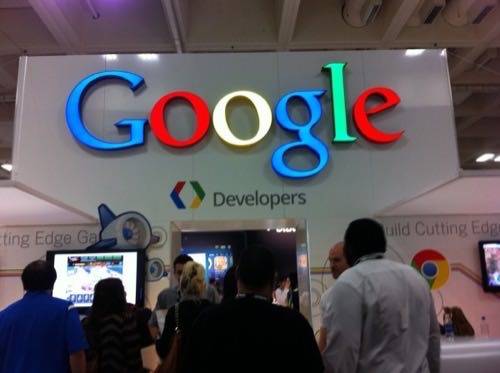 That vaguely creeped out feeling you get from Googling something for the first time and then seeing ads for it when you log on to Facebook two minutes later? It's soon going to follow you to your Android games.
Google announced Monday that it will offering game developers additional tools in the form of player analytics and additional features in AdMob, Google's mobile advertising platform. Google says the analytics will launch within "the next few weeks" and should give developers greater insight into average revenue per paying user, session habits, and more.
Analytics And Advertising
"At launch, we're using achievements the developer has included as a way of measuring progress," Greg Hartrell, senior product manager at Google Play Games, said in an interview with ReadWrite. "This gives tools to the developers so they can craft their progression data."
Developers will also be able to track player progress more discreetly with hidden milestones, Hartrell said, created using custom event tags they can then follow with the new analytics. "We launched player stats last year to give you a simple way to look at basic data like daily active users or demographics," he said. "This we've been working on since last year."
In its official blog post, Google claims one beta user, San Francisco-based BombSquad, was able to double its revenue per user on Google Play with the new information.
Google also announced three additions to AdMob: visually native ads within games, better ad targeting, and an audience builder. The native ad initiative allows developers to show ads in their game from Google advertisers, but customize them such that they are aesthetically consistent with the game.
Perhaps the most exciting announcement for developers—though least exciting for players' wallets—is a new AdMob feature (launching "in a few weeks") that will predict which customers are most likely to make in-app purchases. The audience builder gives developers a tool to create sorted lists of their users based on in-game behavior.
New API For Android TV
Launching alongside these changes is the Nearby Connections API (see our API explainer), which will allow games on Android phones or tablets to connect to Android TV. Users will use their mobile device as a controller while the game runs on the TV. The current example is Beach Buggy Racing, with a planned summertime release.
The devices all need to be running the same version of the game and be on the same WiFi network, at which point the TV and the devices can create their own p2p network that lets the magic happen.
You should expect more games using this API in the next few months. "We have a handful of developers in different phases of development," said Benjamin Frenkel, a Google Play Games product manager. "We're elated by the response. We'll show demonstrations on Monday using the Android TV ecosystem."
Lead image by Anita Hart; others courtesy of Google