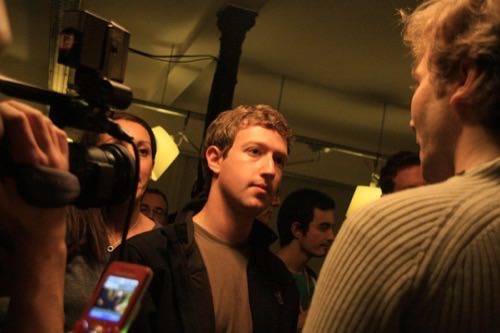 You're going to start seeing a lot fewer text-only Facebook updates from big companies and other brands—and more from your friends—as a result of the social network's latest update to its newsfeed algorithm.
When Facebook tested this newsfeed tweak and displayed users more updates from their friends, they posted more of their own. Although exactly how much isn't clear. The company said that users in the test wrote an average of nine million more status updates each day—but that figure is almost entirely meaningless, since Facebook didn't say compared to what baseline or even how many users were in the test.
Facebook went on to say that users weren't as engaged with the service when shown more text updates from Pages. So Facebook is now telling Page owners that if they want their posts to appear in newsfeeds, they ought to feature photos or links.
Is Facebook Good For Business?
The change is the latest in a slew of newsfeed tweaks that aim to put "higher quality content" front and center in the newsfeed. Facebook is trying to eradicate annoying memes and Upworthy-style articles by encouraging pages to share only interesting and relevant posts.
But Facebook's algorithm changes also risk minimizing the exposure small businesses and brands can expect from the social network. Mark Cuban, billionaire businessman and owner of the Dallas Mavericks professional basketball team, pointed out last year that Facebook's policy of charging pages huge fees for his team's posts to reach more newsfeeds forced him to look for other outlets to share team updates.
With this new update, small businesses could feel the crunch, too. One of the only pages I actually follow on Facebook, Pittsburgh Willy's, is a small family-run restaurant in my hometown. While the owner regularly posts pictures of his award-winning concoctions, he also posts long text-based posts keeping patrons informed of updates, specials and personal anecdotes that make the place so special.
The company's latest algorithm tweak will push those text posts lower in my newsfeed, and could force the owner to pay for more advertising to be seen.
Facebook's goal of becoming the "best personalized newspaper in the world" is a lofty one. Yes, many people visit the site to consume news, but even more want to interact with friends and pages they consider an important part of the social experience.
It's likely you'll start seeing more status updates from your friends—and probably writing some, too. But also expect to see more embedded posts from news organizations you Like, and fewer of those text-based posts from pages you follow just for those updates.