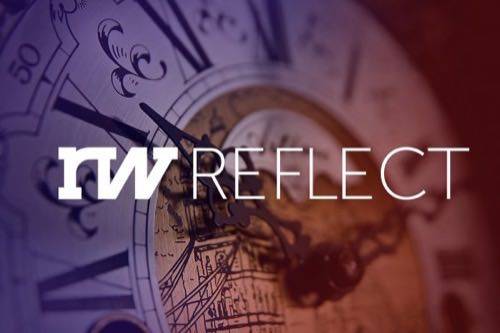 ReadWriteReflect offers a look back at major technology trends, products and companies of the past year.
In looking back over the past 12 months, it's apparent businesses pushed the envelope of the programmable web. Instead of being influenced by consumer apps and trends like BYOD, employers this year looked inward to solve their internal business problems.
Companies have expanded the use of potent business partners, providers, and platforms at the expense of more consumer-driven technologies that defined 2011 and 2012. Here now are the biggest influences on business, with a heavy reliance on cloud computing and avoidance of government intervention.
Microsoft: Buys Nokia, Searches Beyond Ballmer
It's a tossup between these two events to figure out which has more impact for business. The $7.2-billion purchase of Nokia is expected to increase Microsoft's reach outside North America but is also likely to expand Microsoft's reach into open source frameworks such as Symbian and Android.
The acquisition news was only eclipsed by the departure of Steve Ballmer as Microsoft CEO. The search for his replacement (potentially the first Microsoft outsider to lead the company) will have a massive impact on the direction Microsoft's customers will turn. Analysts are already calling for a split of the profitable game console business away from the struggling enterprise products. But whether Microsoft's next CEO is Alan Mulally, Satya Nadella, Tony Bates, Stephen Elop or another dark-horse candidate, businesses will be keeping close eye on how the new boss will be approaching key technologies including cloud services, data analysis and mobile productivity.
Tech (Sorta) Fights Back On NSA Snooping
The aforementioned Microsoft was one of a handful of companies politely asking the U.S. National Security Agency to keep their Spy Vs. Spy game away from proprietary information and customer data. AOL, Facebook, Google, LinkedIn, Twitter and Yahoo also came out late this year against the fed's wanton customer information collection. On the surface, the website called Reform Government Surveillance.com looks good for customers, but most security analysts know that asking for government transparency is like asking for the Healthcare.gov site to work: a slow and sloppy process. Businesses will likely issue their own protective measures.
PaaS: Cloud Services For Sale
Amazon Web Services faced stiff competition from a nearly endless supply of suppliers. Google's Compute Engine, Microsoft's Azure, Rackspace, Engine Yard, Heroku and IBM all provided businesses with alternatives to Amazon's cloud computing services (platform, storage, service or otherwise. Other notable PaaS suitors for business contracts include CloudBees, dotCloud, Savvis, SoftLayer, NaviSite, Verizon's Terremark and VMware's spinoff Pivotal Initiative. Bottom line for business in 2013: many choices, more pricing options, slow adoption rates. Unfortunately, 2014 may provide the same story.
Mobile Backend As A Service: Parse Vs. StackMob
Acquisitions to bolster mobile business were healthy in 2013, and no more robust than in the area of developer support services.
Facebook, eager to expand its mobile universe, plopped down money for Parse, a company known for helping clients create mobile and Web apps. The company is expected to help Facebook overcome the embarrassment of its Facebook phone (HTC First) released on April 4. The acquisition helps companies better fit their own apps into Parse's iOS and Android developer kits, but paves the way for other mobile app services to charge more.
PayPal similarly finished out the year with an acquisition of StackMob. Similar to Parse, StackMob provides data storage application programming interfaces that help mobile apps expand, push user notifications through cloud services, and provides analysis and support tools for the companies working with StackMob.
More Enterprise Fun
As with most business stories, some were more smoke and mirrors than pure substance. We include them here mostly because they were entertaining to watch unfold.
Amazon CEO Jeff Bezos strategically suggested that your company's packages could be delivered by robot drone aircraft. While still in the idea stage, the concept video showing a backdoor delivery was definitely a shot across the bow of competitors. Amazon is none to be trifled with.
Dell decided its business plans have been turned upside down and opted out of the public trading markets in favor of private ownership. While the tumultuous debate raged on, Dell seems to be making better products for a wider audience including a nicer tablet computer, and solid-state servers and storage.
The courtroom drama between Apple and Samsung escalated quickly to name-calling stage following a judge's decision to award Apple an additional $290 million in damages. Samsung's own court system in South Korea even seems to favor Apple over Samsung saying the Cupertino-company did not infringe on Samsung patents relating to iPhones and iPads.
Twitter provide the circus in form of an initial public offering of stock (IPO). Despite not showing a profit in the foreseeable future, Twitter did much better than its social media counterpart Facebook did with its IPO in 2012. Analysts suggest Twitter has a better advantage over Facebook based on its ability to broadcast in real time.
How Well Did We Predict 2013?
Last year, we looked at the tea leaves and predicted enterprises would use services from companies like Acquia, FuzeBox, Leap Motion and Box as a competitive advantage. Cloudera, GoodData, MobileIron, Zendesk, Okta and Ping Identity were also noted for their potential. Of the bunch, all companies seem to have gained momentum.
Let's hope enterprise in 2014 brings more great technology stories to the table.
Image courtesy of Flickr user Scott Maxwell via CC.