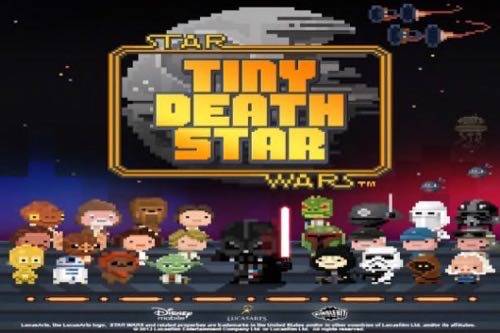 Editor's note: This post was originally published by our partners at PopSugar Tech.
Calling all Galactic Bitizens! The tiny empire calls on you to serve the Emperor in Star Wars: Tiny Death Star, a new mobile game for iOS, Android, and Windows Phone, ahead of Episode VII's official release in December . . . 2015.
The new role-playing game is set in an alternative, miniature Death Star and full of adorable, nostalgic 8-bit goodness. It's free to download, but there are in-app upgrades (from $5 to $50) for additional "Imperial Bux" credits to use within the game.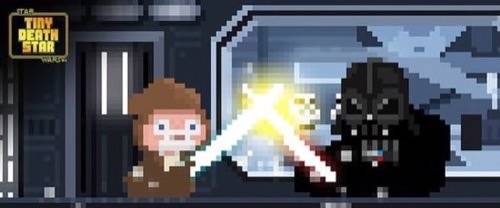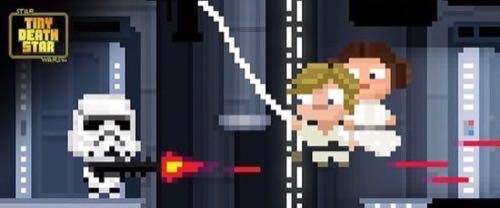 In Tiny Death Star, you are charged with building up a space station fortress for Emperor Palpatine and Darth Vader.
At your disposal are galactic bitizens ready for hire — they'll build up the apartments, dining rooms, supply shops, and more. Construct over 80 types of Star Wars-themed levels, including Rebo's Karaoke and Cloud City Spa.
But keep your eyes peeled for sneaky Rebels. Luke Skywalker, Princess Leia, and more enemy spies will try to invade the Death Star at any given opportunity. Defeat them with stormtroopers or challenge them to a lightsaber duel before they destroy everything you've worked so hard to create.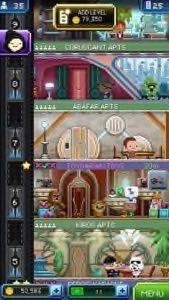 As the Tiny Death Star comes together, new scenes featuring Han Solo, Chewie, Jabba the Hutt, and more will be unlocked. You'll also be able to collect droids, bounty hunters, and other pixelated Star Wars characters.
The graphics are reminiscent of the good ol' days, and the gameplay is easy to pick up. Just don't lose sight of your bitizen employees; they are the key to the success of your Death Star!
Disney Interactive, LucasArts, and NimbleBit collaborated on the 8-bit game, so we've got high hopes for this multiplatform app. Give it a go, and let us know if The Force is strong with Tiny Death Star.
More stories from PopSugar Tech:
Space Odyssey: 4 Ways to Take the Trip of a Lifetime
7 Stories About Start-Ups-Turned-Tech-Giants
A Glorious 14-Second Clip From "The Day of the Doctor"
Sir Patrick Stewart's Only Rule For Twitter Use
Is Nikon's Retro Camera Worth Its Steep Price Tag?