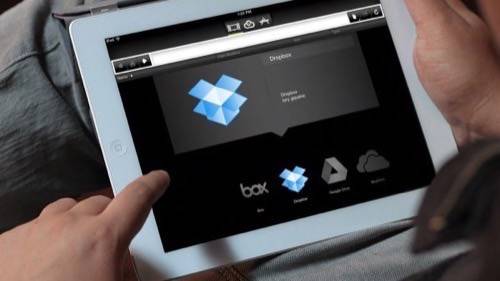 Dropbox clearly wants to be more than a mere cloud-storage company. To get there, it's trying to rally developers with a new suite of coding tools to shape what it calls the Dropbox Platform.
What's The Dropbox Platform?
Dropbox, founded in 2007, offers two gigabytes of free cloud storage to users who register. It faces no shortage of competitors, but its simple drag-and-drop desktop interface, generous storage offer and referral bonus of additional storage has steadily won converts. Dropbox now says more than 175 million people use its service. As of its last funding round in 2011, the company is valued at $4 billion dollars.
A Dropbox account currently syncs documents on your phone, computer or tablet to the cloud, allowing you—and others you invite—to access them just about wherever you go. More than 100,000 third-party apps can tap Dropbox services to build upon that basic functionality, the company says, often to store documents and related data for personal or collaborative purposes.
Dropbox has ambitious plans to expand that simple setup into a much bigger, if still somewhat vague, ecosystem of apps and services. One goal is to let users sync and share a broader range of data—your contacts, say, or playlists, or game saves—in order to, in effect, kill off the hard drive altogether.
It's a big vision, even if it remains a bit hazy. In effect, Dropbox wants more app makers to adopt its cloud storage for their needs, which is presumably how your contacts or playlists or photos or whatever would end up in its cloud to begin with. Then, the company figures, it should be possible to build meta-services that can benefit from all that data stored in Dropbox.
Which Is Where Developers Come In
Dropbox unveiled a new suite of coding tools today designed to pave the way for app makers to incorporate its cloud storage into their offerings.
Dropbox's Datastore API, for instance, lets developers store and sync any type of application data to Dropbox (i.e., those game saves and to-do lists and whatnot). This is very different from today's commonly Dropboxed documents, spreadsheets and PDFs, since end users would never directly edit the raw structured data.
Apps themselves, however, rely on these files to save and remember sessions. So having those files synced to Dropbox could let you play a puzzle game on your iPhone and pick it up on your Android tablet later. And if one session gets interrupted—say, by a cellular dead zone—the app could be programmed to save the data automatically as soon as a connection becomes available.
Dropbox also announced a few user-interface components it calls "Drop-ins," which are essentially bits of shortcut code designed to offer easy access to Dropbox storage within apps, whether they're running on iPhones, Androids or other devices.
The Dropbox Chooser, for instance, opens a window that lets users select files currently stored on Dropbox. The company explains it this way:
The Chooser is the fastest way to get files from Dropbox into your web app. It's a small JavaScript component that enables your app to get files from Dropbox without having to worry about the complexities of implementing a file browser, authentication, or managing upload and storage.
A similar drop-in called Saver sort of reverses the process, allowing users to, well, save files back into Dropbox. Saver is currently only available for the Web, but Dropbox plans to make it available for native apps later in the year.
Lead image by Madeleine Weiss for ReadWrite