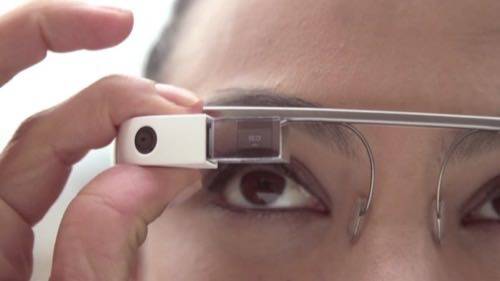 The latest Google Glass software update gives some clues of what may be to come for the wearable device. Possibly in the works: a specialized Android Market for Glassware apps and native app support in the devices.
The XE7 update for Glass Explorer Edition alludes to something called "Glass Boutique." Though there's no actual software code in this version, it does appear that the intended store will let the apps and native SDKs (software development kits) sync to the device. In other words, native app support for Glass is very likely on the road map.
Currently, Glass uses Web-based software via the Mirror API (application programming interface), which enables Glass software and hardware to connect and communicate. In this environment, the only way to install apps directly onto the device is by hacking. Native app support would tackle this problem head on and give developers more direct access to the platform.
XE7 also includes a new locking system (though it's not activated by default), as well as references to multimedia features, including an upcoming music player and video player. Digging further into the firmware, a hidden setting for volume was also discovered, so users can control the bone-conduction speaker.