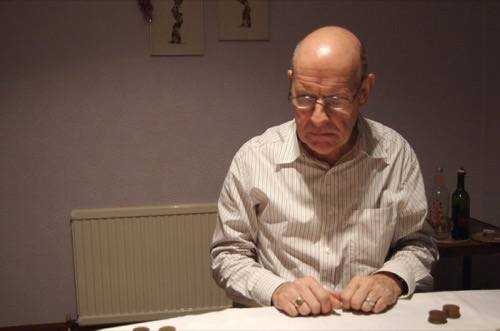 "OK, people, listen up. Seymour, pay attention. Elsie, turn on your hearing aid. It's time to move your Hotmail accounts to Outlook.com. Hey! No, stop complaining. Don't use that language, Ethel, it's un-ladylike."
Yes, the the time has come – the hundreds of millions of email users who are currently using Hotmail will be migrated over to Outlook.com by this summer, Microsoft said Tuesday. For many of Microsoft's long-time customers, this will be their first experience with the Windows 8-styled "Metro" user interface that Microsoft is propagating around its properties.
(See also Outlook.com: Take A Tour Of Microsoft's Hotmail Replacement.)
"We've been very excited by the adoption of the preview and how it's delivering on our promise of a new, reimagined email service," David Law, director of product management for Outlook.com, said in a blog post on Tuesday. "Throughout the preview, we learned a tremendous amount from seeing how people used the service. Early adopters have told us what they liked, what they'd like to see next, and what we needed to do to make more people switch. And we've used that to add new features and fine-tune the services to scale. Now that Outlook.com is coming out of preview, we'll be kicking off a huge push across a number of countries around the world to drive even greater awareness and adoption of Outlook.com."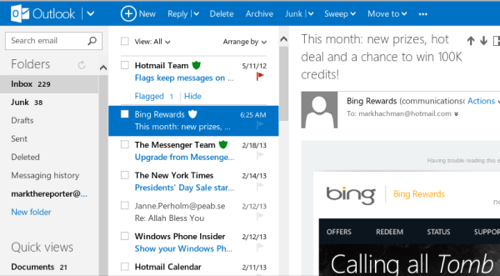 Last July, Microsoft reworked its email system and unveiled Outlook.com, a beta of a dramatically improved email client that it said at the time would eventually replace Hotmail. The Windows 8 style "Metro makeovers" eventually reached SkyDrive, the new Office Web Apps, and a revamped MSN, among other Microsoft propertiess. Although Hotmail and Outlook.com share several elements – social connections to Twitter and Facebook, for example, and the ability to put rich media – including videos – within the client itself, Outlook.com is a bold reimagining of the Web email client in the Windows 8 vein.
The Dad Problem
The problem, unfortunately, is Dad.
My father, like many fathers, is a wonderful man. But even though he's an engineer, he despises technology. He hated beepers. Cell phones. ATM cards. Computers. Since I convinced my mother that a DVR could record Oakland A's games or St. Mary's basketball games, they've added a (standard-definition) video recoreder, which collects dust under their 27-inch Sony Trinitron CRT television. To their credit, we were one of the early families to adopt the microwave, which still resides in our kitchen, waiting for me to reset the clock in the event of a power failure.
My father has an AOL account.
My father quite logically points out that he has no need for an additional email address, since that AOL account is now embedded deep in the list of contact of their friends. And, cheapskate that he is (a compliment, in our family) he quickly bailed out of AOL's dialup service when a better ISP deal came along.
But there is no way on God's green earth that my father wants Windows 8. He's quite happy with Windows XP, thank you, which chugs along on his old Dell PC. I'm pretty sure he would still be on an ancient version of Internet Explorer had I not upgraded him for fear of him getting hacked.
No, my father does not have a Hotmail account, but I suspect that there are plenty of people just like him who do. Shifting from Hotmail to the Outlook.com environment is definitely going to blow some minds. I suspect that after glimpsing the Windows 8 style interface, some people may never venture upon the Internet again.
Easing The Transition?
I kid, of course.
Honestly, I'm sure some users will be blown away by the look and feel of Outlook.com, and the wealth of new features it offers. Some may even feel comfortable enough to upgrade their PCs to finally enter the 21st Century. And give credit where credit is due: Law and Microsoft are definitely trying to make the transition as easy as possible:
"Everything from their @hotmail.com email address, password, messages, folders, contacts, rules, vacation replies, etc. will stay the same, with no disruption in service," Law wrote. "When upgraded, they'll also get all the benefits from the redesigned Outlook.com experience – a fresh and intuitive user interface, lots of new features and better performance. And we won't ever make you switch your email address to an @outlook.com address if you don't want to."
But when I read all that, I still can't help but think of this quote:
"I used to be with it, but then they changed what *it* was. Now what I'm with isn't *it,* and what's *it* seems weird and scary to me. It'll happen to you…" Abe Simpson, The Simpsons: "Homerpalooza"
Image source: Flickr/pauldwaite.