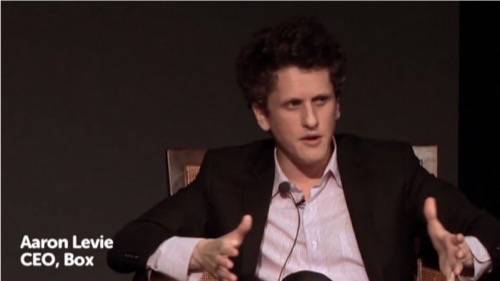 Last Wednesday, ReadWrite Editor-in-in-Chief Dan Lyons sat down with 27-year-old Box CEO Aaron Levie to discuss the complex market of enterprise cloud technology in the third ReadWrite Mix event in San Francisco.
Lyons and Levie touched on a wide array of subjects, from sly stabs at Microsoft to how Box grew from a dorm room project to the forefront of cloud storage and collaboration. Levie also shared some of his wisdom on how to outmaneuver the competition, understand the early mover conundrum and keep delivering better technology.
This 2:48 video touches on the uncertainties facing enterprise software companies like Box, as well as the opportunities that lay ahead in a market where, as Levie says, it's not clear where one service starts and another service stops.