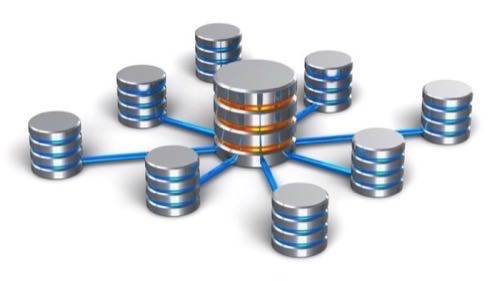 SAP has taken a big step ahead of rivals IBM, Microsoft and Oracle with the announcement on Thursday that its in-memory database called HANA is now ready to power the German software maker's business applications. The pronouncement is sure to darken the mood of competitors, who one analyst says will need several years to match what SAP has accomplished.
What SAP has done is to provide one database that can perform both business analysis and transactions, something its rivals are able to provide only by using two databases, according to Gartner analyst Donald Feinberg. "It's the only in-memory DBMS (database management system) that can do data warehousing and transactions in the same database. That's where it's unique."
For SAP customers, HANA-powered applications can speed up the sales process dramatically. For example, today when salespeople for a large manufacturer takes a large order from a customer, they may not be to say on the spot exactly when the order will be fulfilled. That information often comes hours later after the numbers are run separately through forecasting applications.
HANA To Power SAP's Business Suite
With HANA running SAP's enterprise resource planning applications – called Business Suite – salespeople will be able to take the order and get forecasting information in seconds. "This changes the way they do business. It really does," Feinberg said. "And that's the kind of value proposition that HANA brings to the table because of the fact that it's an in-memory database."
During a multi-site news conference in New York, Palo Alto Calif., and Frankfurt, Germany, SAP demonstrated HANA's speed using its manufacturing resource planning software. In Palo Alto, Hasso Plattner, SAP co-founder and board chairman, said the database will eventually be available in all products, whether on-premise or in the cloud. "All SAP products will go HANA," he claimed.
Competitors Racing To Catch Up
Oracle and IBM are expected to match SAP in time. Microsoft has announced that it is working on the same technology for the next version of MS SQL. "I do believe that every other vendor is going to go in that direction, but it's going to take them two to five years to do it, which gives SAP a huge head start," Feinberg said.
SAP is expected to make HANA generally available for business Suite over the next six months to a year. In the meantime, the technology will be available through what SAP calls "Ramp Up." That means customers can get the new product if they agree to put it into production with SAP's help. This gives the vendor the opportunity to work out any kinks and to establish a number of customer references.
HANA, was first made generally available as a standalone database in mid-2011, and SAP now claims to have almost 1,000 customers. The company believes those numbers can rise even faster once HANA powers all of its products.
At the same time, SAP promises to support customers that stick with the traditional databases currently running SAP applications, whether the databases are from competitors or the company's own Adaptive Server Enterprise (ASE).
In-Memory Databases
Many companies today offer in-memory databases for a variety of tasks. The databases are much faster than traditional technology because all data is stored in system memory where it can be accessed quickly. Standard relational databases write and read to disks, which is a much slower process. (http://www.mcobject.com/in_memory_database)
In unveiling HANA for Business Suite, Plattner took a dig at Oracle Chief Executive Larry Ellison, who predicted SAP's six-year effort to power its business applications with HANA would fail.
"I have to admit. I enjoy that he is not smiling," Plattner crowed. "And I know that there is a weekly meeting [at Oracle] which has the word HANA in it."
Those meetings are likely to go on for a while as Oracle and other vendors race to catch up.

Image courtesy of Shutterstock.