One Laptop Per Child puts computers in the hands of the world's most vulnerable children to help educate them out of poverty. It's a noble cause championed by our brightest minds – but it doesn't seem to work.
The Basics
In the mid-2000s, faculty members from the MIT Media Research Lab set out to "to design, manufacture, and distribute laptops that are sufficiently inexpensive to provide every child in the world access to knowledge and modern forms of education." By 2006, the nonprofit One Laptop Per Child (OLPC) had created the XO, a rugged, low-power laptop with a number of innovative features, including ad hoc, peer-to-peer wireless networking, water-resistant keyboards and a solid-state hard drive. By running a Linux variant (highly customized for education) and a using unique, low-cost screen, OLPC was able to reduce the price of the XO to $200 – just within the reach of cash-strapped governments in developing nations.
OLPC's mission was simple: "To empower the world's poorest children through education." To that end, it worked with education ministries around the world, and have distributed more than 2 million XOs in 42 countries. While Uruguay was the first participating country, the largest deployment by far has been in Peru, involving more than 8,300 schools and 980,000 laptops.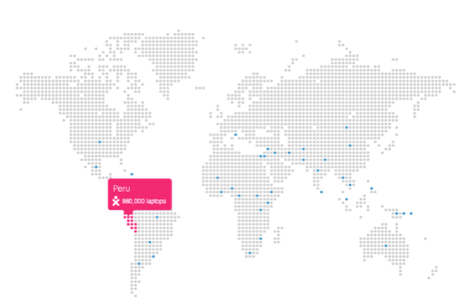 The Problem
The XOs have been in the field now for several years, and the numbers are starting to come in. Unfortunately, they don't seem to be working – at least not well enough to justify the expense.
The Economist called the project "a disappointing return from an investment," noting that after Peru put $225 million of XO laptops in the field, an Inter-American Development Bank study found no measurable improvement in math, reading, motivation or time spent on homework. Specifically, the study found that "although many countries are aggressively implementing the One Laptop per Child (OLPC) program, there is a lack of empirical evidence on its effects."
OLPC has never leaned heavily on empirical evidence. According to its website, "the best preparation for children is to develop the passion for learning and the ability to learn how to learn." And the IDB study admits that "some positive effects are found, however, in general cognitive skills."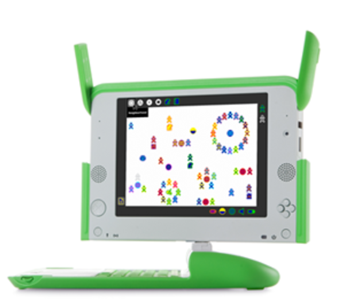 But as the Economist pointed out, any improvements just weren't worth the cost. ROI might seem like a cold measure for an educational program, but every dollar spent on XOs is a dollar not spent training teachers, building schools or subsidizing transportation, meals and other programs that encourage children to attend class. In the world's poorest regions (OLPC's target market), where average spending per student is just $48 per year and the cost of an XO could feed a family for months, ROI is essential.
At its heart, the problem comes from the top. In the video above, OLPC Chairman Nicholas Negroponte lays out a radical educational vision for disadvantaged regions that might not require teachers at all:
"What is transformation? It's not making the classroom better. It's not trying to do traditional educational technology. It's actually using the kids – and I really mean the word using the kids – as the agents of change."
Doing an end-run around lousy infrastructure and poorly-trained teachers might actually work with the right support to guide the child's learning. Unfortunately, Negroponte has also stated that you actually can give a kid a laptop and walk away.
According to Jeff Patzer, a former OLPC intern, that's precisely what they did in Peru. Hardware degraded faster than expected, and OLPC allowed Peru to build its own branch of the system software that was incompatible with patches. Interns were not prepared to educate teachers, and teachers were not prepared to use the XO to teach students.
"The only thing that happens is the laptops get opened, turned on, kids and teachers get frustrated by hardware and software bugs, don't understand what to do, and promptly box them up to put back in the corner." Patzer explained.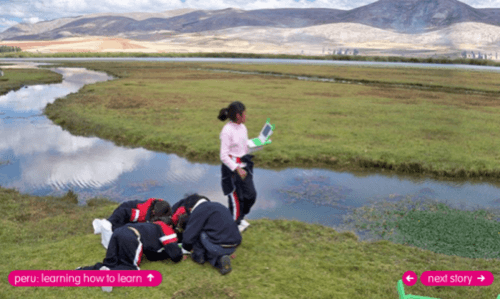 In an interview with the Associated Press, a Ministry of Education official admitted that, "In essence, what we did was deliver the computers without preparing the teachers…The Ministry is not going to do another macro project of this type. It is not going to make multimillion-dollar purchases and distribute (computers) like candy."
OLPC may be a noble organization with a valid cause, but its methods just don't seem to be moving the needle. Like many people, I truly wanted OLPC to work – wanted to believe that it made sense. But there's no evidence that this kind of investment makes sense for poverty-stricken countries. It's time to try something new.
The Prognosis
The next few years will be rough. Internet access will continue to lag in the world's poorest areas, greatly diminishing the XO's utility, and Peru's difficulties may cause other countries to rethink the true cost of building and maintaining an ecosystem to support the devices.
At the same time, more powerful (if less rugged) hardware using standard software has come down in price and will challenge the XO in wealthier markets. Perhaps more significant, as low-cost smartphones flood the developing world, the XO will have to justify itself as more than a media consumption device. It's highly unlikely that we'll see many more large-scale installations.
Can OLPC Be Saved?
To survive, OLPC needs to take a step back to consider the "why." Its mission was based on a fuzzy notion that giving every child a laptop would magically make things better. But if the organization can accept a more involved role as an educational consultant (or find partners to do so), it could conceivably still play a part in global educational reform.
Previous Technology Deathwatches
In-House Data Centers: No change
Point-and-Shoot Cameras: No change
Video Game Consoles: The utility of bundles apps like Netflix and Vudu seems to be slipping. An NPD Study showed that one in five consumers who view streaming video on their TVs do so without a peripheral device.
Blu-Ray: The same NPD study reveals that "online video is maturing" as users migrate to watching streaming media on their TVs.
QR Codes: It's been a mixed bag. While Bank of America is testing QR codes for mobile payments (good news for the technology), a security researcher demonstrated how a malicious QR code could be used to wipe a Samsung smartphone.
Company Deathwatches
For an update on our baker's dozen of company Deathwatches, check out our updated ReadWriteWeb DeathWatch Update: The Unlucky 13.