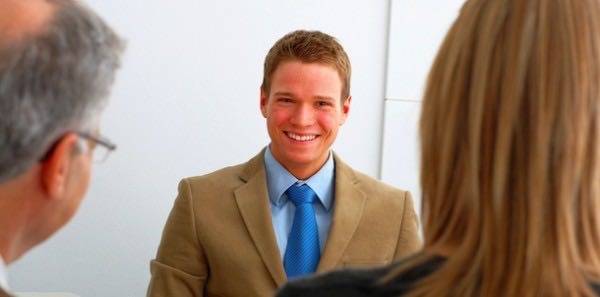 It's like a harmonic convergence. Startups need workers, and the largest generation ever born in America — the Millennials — is desperately searching for work. But as every startup knows, it's never as easy as all that.
According to a new research study from PayScale, the world's leading provider of on-demand compensation data and software, and Millennial Branding, a Gen Y research and management consulting company, Millennials (ages 18 to 29) are underemployed. According to Dan Schawbel, founder of Millennial Branding and author of Me 2.0, their unemployment rate is a whopping 14%.
Not only does that mean there are millions of Millennials looking for work, but the survey shows they prefer to work for smaller companies that "allow for more flexibility, an opportunity to embrace their entrepreneurial ambitions, and the opportunity to use social networks at work without strict corporate guidelines."
Does that sound like your startup? Just be aware, though, that some studies have indicated that new graduates are not interested in startups. (See College Grads Shun Startup Jobs – And How To Hire Them Anyway.)
Tech Employers Get The Most Interest
Most of the Millennials surveyed even say their "best" employers would be technology companies. And they're preparing for employment by "arming themselves with skills and educational training focused in technology and social media." Schawbel says they're more likely to major in neuroscience and bioengineering — "the degrees that are in demand today."
But there are other skill sets Millennials can bring to your startup, too. Schawbel's study reports some of the most common job skills for Gen Y workers include blogging, social media optimization and writing press releases.
Obviously coming of "career" age when they did, Millennials' job hunt has been hampered by the economy. This quickly put an end, Schawbel says, to the labeling of this generation as "entitled." Millennials now realize, says Schawbel, that "nothing is guaranteed."
How To Keep Gen Y Workers From Leaving
One rap against Millennial staffers is that they don't stay on the job, often leaving after less than two years. Comparatively, according to Schawbel, Gen X workers stick around for five years, and Baby Boomers are loyal for seven years.
That may not be an issue for many fast-moving startups (see Why Job-Hopping Is Essential For Startups, but there are ways to change that equation by giving Gen Y more reasons to stay. Schawbel says the number-one reason Millennials leave a job is due to "lack of career opportunity." If given more chances to advance, Millennials would stay on the job for nearly five years.
This is particularly important when competing against bigger companies (particularly in technology) that want to hire some of this young talent. In fact, Schawbel notes that some big companies are buying startups just to get their hands on the young talent. (See "Will Work For $1 Billion.")
Can Startups Cope With Acqui-hires?
Schawbel says you can win the talent war by "guaranteeing" Millennials a promotion within the first year. But I'm not sure a guarantee is your best option. After all, do you really want to promise an untested employee more money and more responsibility? Schawbel suggests that startups create internal procedures that help pave the way for new young hires.
So where can you find Millennials eager to work for your startup? Online, according to another study, "The Multi-Generational Job Search" Millennial Branding conducted, this time with job site Beyond.com. In fact all generations spend between 5 and 20 hours a week searching for jobs, and almost all say job boards are their top go-to resource, followed by company websites and classified ads.
What about social networks? We've all heard how valuable LinkedIn is in looking for employees, but that seems to hold true mostly for Baby Boomers, for whom it's the top social platform. If you want to hire Millennials, though, you're more likely to find them (35%) using Google and Google+ (also the first choice of Gen X job seekers). Job-seeking Millennials do use other services, including LinkedIn (23%), Facebook (21%), and lastly, Twitter (only 8%). (Actually no generation found Twitter particularly useful for job seeking.)
Hire Millennials. Or Compete Against Them
If you don't hire Millennials, you'll likely find yourself competing with them. The third most popular major for the Millennials in the PayScale survey was "entrepreneurial studies." Schawbel says Gen Y workers realize they "need to do their own thing and be proactive" about pursuing that goal.
Personally, I believe Millennials are the most entrepreneurial generation this country has ever seen, so consider yourself warned.
Image courtesy of Shutterstock.