Just hours after Acer's CEO complained that Microsoft's Surface tablet would generate a "negative impact" on the tablet market, Lenovo announced its own entrant to the Surface market, the ThinkPad Tablet 2. Clearly, Lenovo sees a market for a Windows 8 tablet that Acer does not. But what?
Business users, most likely.
"It appears the Lenovo is targeting business users and is shipping with an Intel processor," Michael Gartenberg, a mobile analyst with Gartner, noted. "It's also worth noting the digitizer is an extra add on."
In fact, the digitizer – the optional digital pen that Microsoft will support with Windows 8, and Lenovo has chosen to include as an option for the Tablet 2 – is just one of a number of differentiating features that separate the Tablet 2 from Microsoft's Surface.
The Windows 8 Debate
Campbell Kan, Acer's president for personal computer global operations, helped open the debate this week by telling the Financial Times that it is considering alternatives to Windows 8. "If Microsoft… is going to do hardware business, what should we do?" he asked. "Should we still rely on Microsoft, or should we find other alternatives?"
With the Tablet 2, however, Lenovo is making a tangible commitment to Windows 8.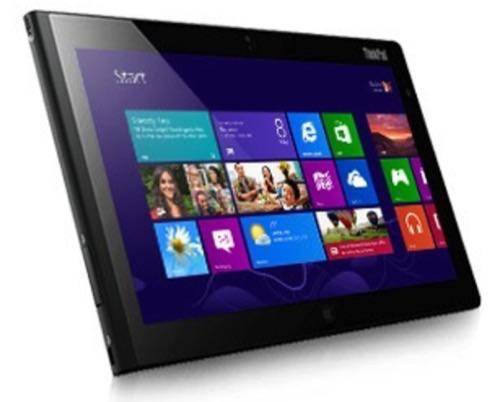 The Lenovo ThinkPad Tablet 2 measures less than 0.4 inches thick and weighs just over 21 ounces grams, making it both thinner and lighter than the Microsoft Surface Pro, which measures more than half an inch thick and weighs almost 32 ounces. However, the Tablet 2's screen is also a bit smaller: 10.1 inches, versus the 10.6-inch screen that the Surface includes. Battery life will be about 10 hours, Lenovo claims, and connectivity options will include 4G WWAN, which is not avialable on the Surface.
The Tablet 2 will use the Intel Atom "Clover Trail" X86 processor, which is due this fall. Lenovo will include Windows 8 Pro on board, which makes the Tablet 2 a rival to the Surface Pro.
That will instantly place the tablet into the upper pricing echelon, but also free it from the cost constraints that will limit the ingenuity of the basic ARM-based, Windows 8 RT tablets. It's worth noting, though, that the price is about the only key feature that Lenovo hasn't yet revealed.
Riding the trend toward the consumerization of IT and BYOD (bring your own device) to the workplace. Lenovo added a number of features that straddle the consumer and professional markets: a full-sized USB port for external storage and peripherals, front- and rear-facing cameras, noise-canceling microphones, an HDMI port and wireless video streaming.
Who Will Buy Windows 8 Tablets?
But as ThinkPad fans know, Lenovo's sweet spot is serving the business user. Acer, with its low-cost Acer and Gateway brands, has traditionally served the consumer. Both the ThinkPad brand and its associated enterprise features may help woo IT managers enamored of the fit and finish of Lenovo products.
Lenovo's enterprise-focused capabilities include an optional fingerprint reader, as well as the ability to encrypt both the internal and external storage. Lenovo also offers additional business features such as VPN access, Windows management tools and the ability to manage application deployment and block users from installing certain apps.
Lenovo also chose to include that optional stylus, a feature that Microsoft executives demonstrated during the Surface Pro unveiling. It's still unclear what capabilities the stylus will have, although many suspect that the Surface, at least, includes a Wacom digitizer inside it.
Lenovo clearly disagrees with JT Wang, chief executive and chairman of Acer, who claimed that the Surface will create a "huge negative impact for the ecosystem." But analyst Gartenberg said he still believes in the validity of the unified approach that Microsoft is offering.
"Consumers may be more attracted to the complete approach Microsoft is offering and those looking for an optimal tablet experience may care less about legacy applications going forward," Gartenberg said. "At this point, Microsoft's bold decision to make their own hardware to showcase their vision of the next generation of personal computing seems like a good decision… especially in a market that will be driven by consumer adoption and not necessarily business adoption."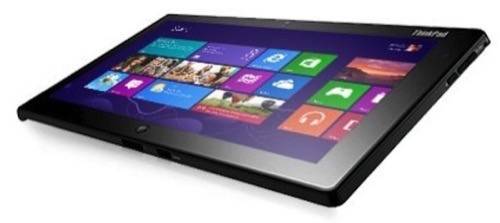 He's almost certainly right – volume tablet sales have driven by consumers, not the enterprise. But if Lenovo can put the Tablet 2 into the hands of its enterprise sales teams, it has the opportunity to move 10,000 or so at a time. Lenovo is the second-ranked PC maker worldwide for a reason, and it's not because of consumer PCs.