Even though Black Friday might be happening on Thanksgiving Day after dinner, there is obviously still an offline component to the whole ordeal. Location-based check-in service Foursquare, released an infographic on its blog yesterday that includes tips for finding deals. Users who are looking for an additional option can try Poorsquare, an app that uses Foursquare data to surface nearby locations where you can score free stuff.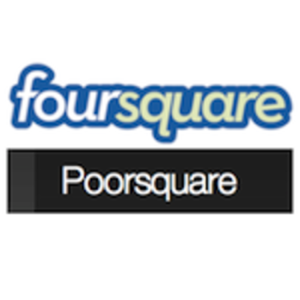 Poorsquare is built with basic PHP/Javascript and not surprisingly, boasts zero bells and whistles. It is available in 85 U.S. cities and in London. Yesterday, it arrived in St. Louis. Some call Poorsquare "Foursquare for the 99%.". Co-creator Jeff Novich says that he's working on an iOS app.
Meanwhile, the infographic from Foursquare shows that the top 25 retailers on Black Friday last year were Target, Best Buy, Walmart, Toys R Us and Macy's, respectively.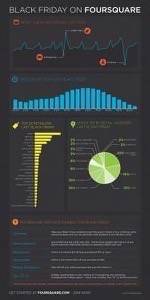 Target, Toys R Us, Best Buy and Walmart are all offering Black Friday deals online one day early, too.