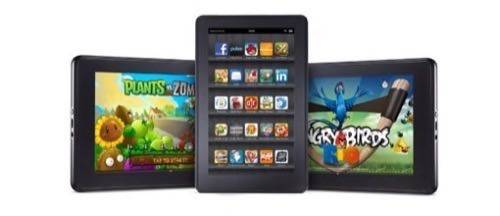 Today, the culmination of a summer of speculation and hype comes to an end. Amazon has announced its tablet, the Kindle Fire. It is a 7-inch little beast priced at $199 that will integrate all of Amazon's media properties and retail channels into a device that the company will push hard through the holiday season. With that comes the Amazon Android Appstore and the ability to tap into Amazon's resources to push premium apps to the Kindle Fire.
The Kindle Fire is going to be popular. So, what does this mean for the Amazon Appstore vis-à-vis the Android Market? Can Amazon overcome its ugly recent history with Android developers and create a go-to market to place premium apps? That is the subject of today's ReadWriteMobile poll.
At ReadWriteMobile we have touched on Amazon's problem with the Android developer ecosystem multiple times. App developers Shifty Jelly and Bithack have both railed against Amazon for not playing fair when it comes to Appstore sales, especially compensation for the "free app of the day" program.
The International Game Developers Association (IDGA) warned Android developers about Amazon's practices in April:
"…the IGDA has significant concerns about Amazon's urrent Appstore distribution terms and the negative impact they may have on the game development community…we are not aware of any other retailer having a formal policy of paying a supplier just 20% of the supplier's minimum list price without the supplier's permission."
In that same article, ReadWriteMobile asked in a poll whether or not it was beneficial to develop for the Amazon Appstore. At the time, 42% of developers said that Amazon's policies were too restrictive, 36% said that the exposure from Amazon was worth the hassle and 21% said they were not sure.
Research firm Forrester has been following the possibility of an Android tablet for some time. Here is what Forrester analyst Sarah Rotman Epps has to say about Kindle Fire development:
"Amazon will sell millions of tablets, and the rapidfire adoption of the Kindle Fire will give app developers a reason–finally–to develop Android tablet apps. Apple's place as market leader is secure, but Amazon will be a strong number two, and we expect no other serious tablet competitors until Windows 8 tablets launch," Epps wrote.
Yet, that was before Amazon had a hot new product that could give Android developers a significant boost. So, we want to know: have your opinions changed? Despite Amazon's policies, are you going to develop for the Amazon Appstore with an eye on the Kindle Fire? Vote in the poll and let us know in the comments.