We have long been anticipating the Amazon tablet. Apparently, so has research firm Forrester, which released a report today on the business logistics of an Amazon tablet in a market dominated by Apple's iPad. If Amazon can come in at a price point below $300 and can withstand demand, Forrester sees the company selling 3 to 5 million tablets in the fourth quarter.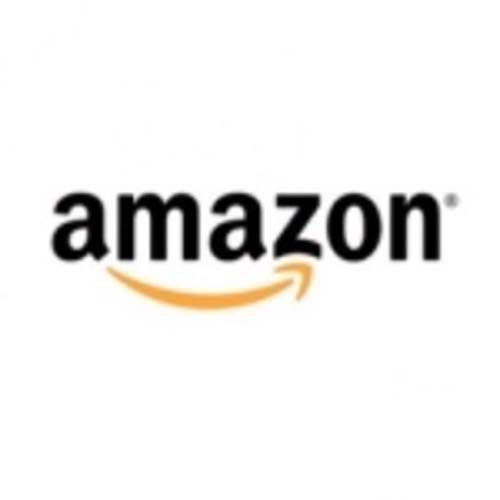 If Amazon pull off those sales, consumers and OEMs will flock to it as the legitimate No. 2 tablet behind the iPad, a position as yet unclaimed by the likes of Motorola, Samsung, HTC or Research in Motion. Yet, is that feasible in a market where so many others have failed?
See Also:

Is Samsung Building Amazon's Tablet?

Consumers Want An Inexpensive Amazon Tablet

Amazon Tablet, 2 Kindles Expected by Early October?

Will Amazon Be Ready to Ship Tablets in Q3?

Amazon Sales Up 51% But No Word on Tablet?

Will Amazon Become the Dominant Player in the Android Ecosystem?

Kindle Comes to Android Tablets

Amazon Opens Android App Store to Developers

E-Reader Ownership Doubled In 6 Months, Growing Faster Than Tablets

Poll: Is the Amazon Appstore Worth It?

Poll: Should Developer's Stay Away from Amazon's Appstore?

Amazon's Growing Appstore Problem: Android Developer Relations
No Margin Devices Buoyed By Amazon Services
The idea for Amazon is to make a tablet a low-margin or no-margin product and trust that its core business will make profits on the device. According to Forrester, media sales accounted for $3.7 billion (37%) of Amazon's revenue in the second quarter. When it comes to retail and content, Amazon is to e-commerce and media as Google is to the Web – the more people using the platform, the better it will do. One of the original reasons that Google bought Android and licensed it for free was to get more people on the mobile Web using Google products. Amazon could use the same ploy with devices pointed at Amazon products.
Amazon has five avenues where it can effectively compete with Apple – brand, cloud, content, commerce and price. In a survey done by Forrester earlier this year, consumers are more likely to buy a tablet from Amazon (24%) than Motorola (18%) or Acer (13%). HTC and Asus were below Acer on that list while LG and Samsung (the two leading Android smartphone OEMs) were probably not part of the question.
Amazon has a chance to upset the startup ecosystem for backend service providers for application development with its cloud offering as well. It could offer developers that made Android tablet applications that could be sold in the Amazon Appstore special benefits such as preferential access to Amazon's cloud services.
The real play is in content and commerce. Handing out Amazon tablets would be like handing out the Amazon store. Amazon could offer its Prime package at a 25% discount from $80 to $60, advertising it as a way to watch unlimited streaming movies and shows on the device (of which Amazon has 9,000 currently available with room to grow) along with the current free two-day shipping for Prime members. If Amazon could get Prime memberships from a large chunk of Amazon tablet buyers, that immediately brings up the actual sales price of the tablet, from the theoretical $300 to $360 or higher.
Can Amazon Even Ship 5 Million Tablets?
As Forrester points out, there are pitfalls for Amazon as well. Supply would be key. Three to 5 million Amazon tablets sold would be significant. Yet, heading into the third quarter, Amazon had ordered 1.2 million touch screens, according to DigiTimes with possible forecasts putting Amazon's total tablet shipment from 2.5 to 4 million for the year. That was presuming that an Amazon tablet would be available basically by the first week of September, which starts next week. Basically, what Forrester is saying is that there may be a market for 3 to 5 million Amazon tablets, but the reality of supply and sales over the holiday season is probably lower than that.
Amazon has no retail presence like Apple, nor does it have the same partnership with physical retailers (whose business it has been cannibalizing for a decade now) that Apple has.
The Necessity of the Amazon Frenemy
This is where an Amazon tablet becomes everybody's "frenemy." Amazon needs to get into the physical retail channel and retailers need a successful competitor to the iPad. Friendship with a rival boosts everybody. OEMs like LG, Acer and Asus could adopt Amazon Android as its tablet platform of choice and immediately appeal to consumers, which they have not yet been able to do with their Android offerings (no chance of Samsung or HTC doing the same thing, they are too heavily invested in their own value added products on Android).
Amazon could immediately make a market for Android tablet apps, a sore spot in the ecosystem, which currently does not exist. Amazon would need to mend its developer ecosystem and become the de facto third party repository of high quality Android apps.
Forrester paints a pretty picture, if Amazon can pull it off. There are a lot of balls to juggle but Amazon has shown that it has the capability of doing a lot of things well. Can it do tablets well? We may eventually see.