Google and Facebook are now some of Intel's biggest customers for server technology, which is significant in a few ways.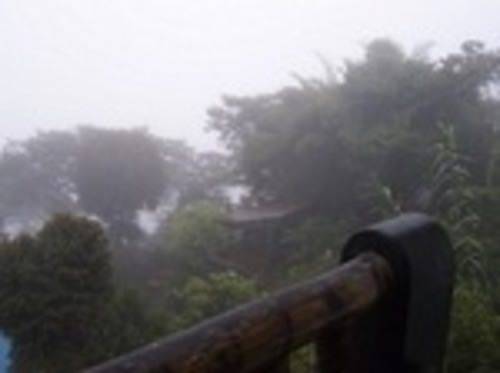 It shows the fast adoption of Web-based technologies that have bloomed in the past several years and the rise of mobile in the marketplace that in turn fuels the demand for Intel processors that are used in the data center.
It also marks the rise of the "micro server," designed for Internet services that have a deeper need for a scaled out architecture to quickly serve up streaming video, pictures and billions of updates. Micro servers are an emerging type of shared infrastructure designed for data center workloads where many low-power dense servers may be more efficient than fewer, more robust ones.
Stacy Smith, chief financial officer at Intel said in an interview with Bloomberg that Google and Facebook each buy Intel chips which they use to fashion their own servers. I find that interesting. It is exactly what we heard from Facebook when it announced OpenCompute. Google, though, is quite secretive about its server technology. This news shines a bit more light on Google, though hardly not surprising considering the sophistication of its architecture for serving data.
The large purchases by Facebook also reflects on its micro server approach, which it developed with Intel. Facebook has decided not to use virtualization for its data centers. It finds that it is far less disruptive to the social network if one server goes down. Virtualization would put an elevated level of importance on the server that is not needed with the kind of tasks that Facebook requires its servers to perform.
Microservers are an emerging category for Intel. Logically, they are most popular with Internet services. From an Intel fact sheet:
Since late 2009, early adoption in the micro server category has been and continues to be in large Internet datacenters and service providers where compute density and electricity savings are critical for such applications as low-end hosting, lightweight Web servers and simple content delivery servers.

Intel sees the micro server category, in aggregate, making up less than 10 percent of the overall server market for the next 4-5 years. By offering server-optimized processors for this emerging category, Intel helps its customers deliver new levels of power efficiency and density while allowing them to also benefit from common software compatibility across Intel-based micro servers and traditional servers.
So what does that mean for virtualization? Virtualization has more relevant uses in enterprise settings. In that environment, companies do not need a scaled out node-based environment that leverages the microserver technology.
Intel is a ReadWriteWeb sponsor.