We keep mentioning that the iPad is catching on in the enterprise, but where is it being used? According to a report released today by device management vendor Good Technology, financial service firms are the enterprises most likely to adopt the iPad,. Good collected usage data from its install base and found that 36.8% of its customers' iPad deployments are in financial services companies. Other popular verticals are technology (11.4%) and healthcare (10.5%).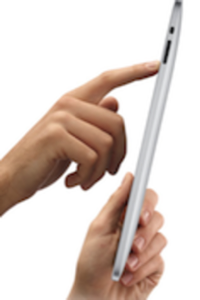 We mentioned financial advisors as one of Gartner's examples of professions that could make use of the iPad's form factor in our article on why enterprise IT should support the iPad. Other examples included architects, realtors and sales people. The form factor may make it easier for professionals to share information in small meetings where a projector isn't necessary and a laptop seems cumbersome.
Good previously released data showing meteoric growth in the enterprise of both iOS and Android devices. The company offers a solution that gives BlackBerry Enterprise Server style control over multiple mobile platforms – including iOS, Android and Palm. We also compared some of Good's device usage data with other usage surveys here.
Along with the report, the company announced a new version of its Good for Enterprise application is now available in the App Store.