Though augmented reality (AR) as a technology has existed for roughly two decades, it has only just begun to break into the mainstream by way of immersive desktop and mobile experiences. Much of what has been seen so far has been either in the entertainment, marketing and location-based sectors, but one area that is sure to benefit from AR is education. One of the most obvious ways AR will impact education is by enhancing learning materials for students, and a new demo from a Bangkok-based organization shows just that.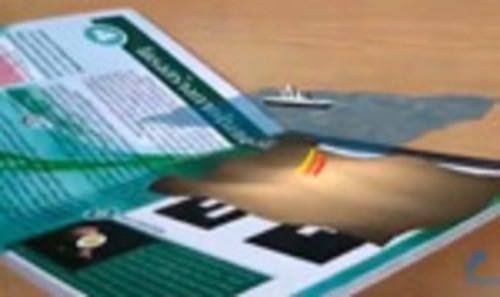 Perhaps providing a glimpse into the near future of learning, the video (embedded below) from Thailand's Institute for the Promotion of Teaching Science and Technology (IPST) shows how augmented reality could help students open a whole new dimension from their textbooks. In this example, a student flips through a geology book meant to teach her about the layers of the earth.
Using quick response (QR) codes, a camera is able to detect which page the student is on and can display supplementary 3D materials. The student controls the experience by presenting one of three business card-sized QR codes that either activate or advance a sequence of models for each page. They can get a closer look or a different angle on the models by simply moving the book closer to the camera or rotating it.
The experience is pretty compelling as it is. Animations play on some of the pages, explaining how signals travel differently through the various layers of the earth. The visuals are nothing new, but the fact they could theoretically be viewed by a student holding a smartphone would fundamentally change the way students use textbooks.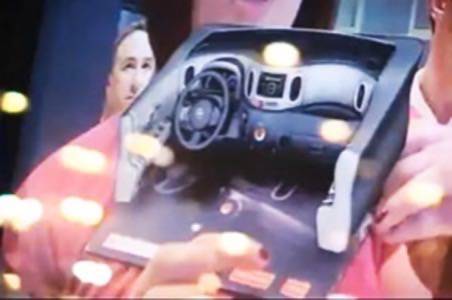 I hope, however, that the use of QR codes is reduced when a product like this goes to market. The codes, while big and easy to recognize for computer vision software, are clunky, obtrusive and rob publishers of page real estate. Sufficient image recognition technology exists that should allow smaller imaged based markers to be used to activate the experience (or the entire page could be used as a marker).
Using the handheld markers to activate and change the models shouldn't be necessary either, as previous AR experiences – as seen in this example from Total Immersion – have let users control 3D models by placing fingers on top of specific parts of a marker. Qualcomm, which announced its new AR SDK last week at Uplinq 2010, said the kit would include support for this functionality, which it calls "virtual buttons." Needless to say, it can be done, and in the case of augmented textbooks, should be done.
The possibilities for education and augmented reality go far beyond just textbooks. In fact, augmented reality could make learning safer for kids. Why place dangerous chemicals in the hands of children when virtual chemistry sets could eliminate any dangers? Kids can swap protective goggles for head-mounted displays (HMDs) and beakers and bunsen burners for virtual test tubes with 3D chemicals – all of which could be done from the comfort of the student's desk, or even at home.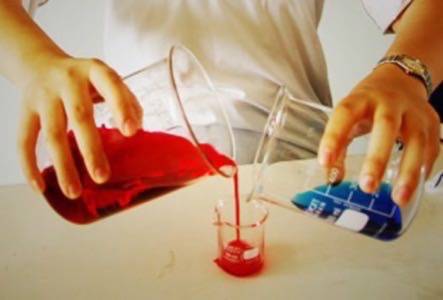 Augmented reality has enormous potential in the education space. Earlier this year, the New Media Consortium reported in its 2010 Horizon Report that simple augmented reality is just two to three years away from having a significant impact on education. Augmented books and virtual chemistry sets are likely only a fraction of the way the technology will revolutionize the way students learn.
Photo by Flickr user Neys.