At the May 8 BIGOmaha conference in Nebraska, web celebrity Gary Vaynerchuk took a few moments to talk to us about his experience at the small-town show, his new consultancy with his brother, and the expected arrival of a new Vaynerchuk.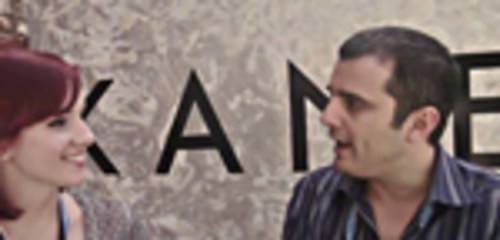 "People on the coasts get spoiled," Vaynerchuk said. "There's always things going on in LA, San Fran, New York. Not to say 'Omaha's lucky to have us.' Please. I'm not going in that direction. But there was definitely a great spirit in the room. People drove from two or three hours to be here. It was a very uplifting aspect."
Vaynerchuk also chatted about his recent 10-book publishing deal, which might even include a title on parenting.
"This new experience that I have coming soon [Vaynerchuk is expecting a new addition to his family in three weeks], for someone who really wants to crush it and be the biggest entrepreneur ever, I think it would be kind of interesting to look at fatherhood and balancing all that. I feel like other people are struggling with that."
His first book, Crush It, will be available in stores mid-October.
Vaynerchuk also talks about his work with ObsessedTV.com and his latest endeavor, Vayner Media, a consulting service for celebrities, big brands, or anyone who needs to rule their niche.
Photo credit Jonathan Dingman.