The blogosphere was abuzz today with the launch of Adobe's online photo-editing and storage platform, Adobe Photoshop Express. The new tool isn't so much of a web-based version of Photoshop as people had hoped, but more of a simple online photo editor, more on par with a service like Picnik. What's interesting about the Adobe offering, though, is more than just how well it crops and sharpens – it's the fact that Photoshop Express comes with 2 GB of free storage for your photos, which makes it less of just an online tool, and more of an online service.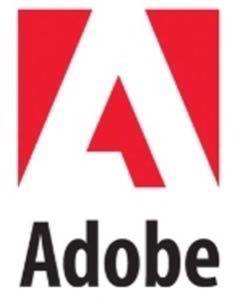 This got us thinking about Adobe's other ventures into the web-enabled world, like Buzzword and Adobe Share. Although they currently function as separate applications, without too much effort, Adobe could tie them together and introduce an new and unique online suite worth noticing.
The Makings of Adobe's Online Suite
The first thing that caught my attention when I saw Photoshop Express, not being too much into photography myself, weren't the options available for editing photos (cropping, red eye removal, white balancing, sharpening, auto retouching, distortions, hue and saturation filters, to name a few), but how similar its UI looked other Adobe online offerings, like Adobe Share and Buzzword. Instead of delving into Photoshop Express's features, I instead began to wonder if and how all of Adobe's online offerings would be tied together at some point.
To that end, I looked at what Adobe has so far. This included the following:
Storage Library and Embedding:Adobe Share (our coverage) is the online document storage platform launched back in September, 2007. The service lets you upload files from your computer into the online library, where they can then be shared with others or embedded onto a web site, similar to what Scribd does.
Share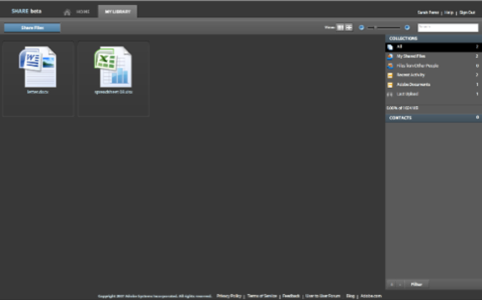 Document Editor: Also in September, 2007, Adobe acquired Virtual Ubiquity, makers of online document editor, Buzzword (our coverage). This sleek online editor introduced a ribbon menu for accessing controls, but where it really excelled was in its "WYSIWYP," or "what-you-see-is-what-your-print," functionality. Using Flash on the back-end, Buzzword handles page layout in a way that HTML just can't, demonstrating an elegance that makes Google Docs appear clunky in comparison. Buzzword also offers online collaboration capabilities via its sharing feature, which allows you to invite others to read, edit, or comment on your documents in real-time.
Web-Conferencing:Brio, a web-conferencing software currently in beta and available now from Adobe Labs, became available in December, 2007. Brio offers screen-sharing, full multi-party video, VoIP, teleconferencing, whiteboarding, chat, and shared notes all available via your browser. Watching Brio in action, you'll see that it also has the sleek UI like the rest of Adobe's online software. It's also very intuitive to use, without a lot of confusing menus or hidden options.
Brio's back-end also provides the jumping off point for more possibilities, like this Cocomo and Yahoo Maps Mashup, which brings Brio's real-time screen-sharing, collaboration, and whiteboarding to Yahoo Maps.
Brio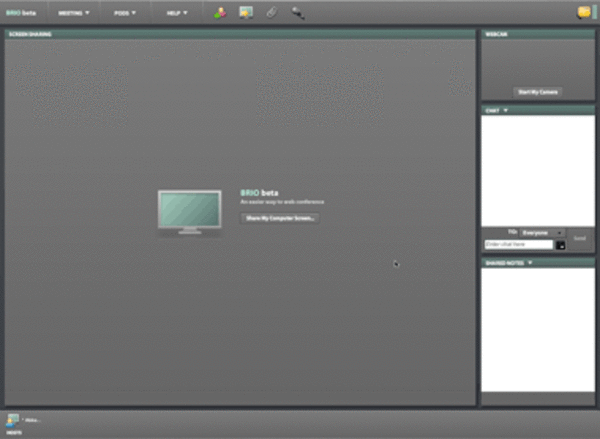 Photo Editing and Storage: And now with today's launch of Photoshop Express, Adobe has yet another web-based software tool, and this one with 2 GBs of storage, already trumping Picasa's 1 GB. Combine that with Adobe Share (1 GB) and Buzzword (1 GB), and it's clear that Adobe has been working on building up a pretty robust hosting infrastructure.
Integration and Offline Access
So the question that comes to mind is will these tools be meshed together as one single online suite accessible via a single sign on? That's a very real possibility, confirmed Erik Larson, Director of Product Marketing and Management, Business Productivity Business Unit at Adobe. Although currently some of these tools utilize your Adobe ID to access, others still require you to sign up. However, further down the line, the plan is to have your Adobe ID be the entry point for using all of the online software.
But to make a cohesive online suite, integration would be key, and none of the products currently do that. But today Larson also confirmed that they do still have plans to integrate Buzzword and Share, so you could edit documents, store them online, and embed them on web sites. Even further in the future, he could foresee integration of Photoshop Express with Buzzword.
Imagine that! Having the ability to insert a photo into your document while also being able to change its color or apply filters. Now imagine collaborating in real-time with others on the document, making changes, then embedding it onto your web site. This is what an integrated Adobe online suite could do.
Of course, without offline functionality, Adobe would still lose out to desktop-based suites, so that's where Adobe AIR comes in. Back in September, Adobe said that they would offer an offline version of Buzzword as an Adobe AIR app. While we haven't seen an Buzzword AIR offering yet, one is still definitely in the works. Although they won't confirm its release date, the Buzzword AIR app will bring the much-needed offline capabilities to the document editor, which could make it real competition to desktop software word processors.
What's Next?
The only things that are missing now to create an great online suite are a spreadsheet and slideshow app. Larson wouldn't say for sure, but hinted that the future roadmap for this online platform would include other tools. We would like to suggest SlideRocket, which we just covered today, as a good contender. Also blist (our coverage) would integrate well with the others, filling the spreadsheet/database void that the suite currently has.
However, a glance through the list at Adobe Labs opens up even more possibilities – an online RSS reader? A web-enabled Lightroom? A color theme creator? A Sharepoint/Google Sites competitor?
With these products, Adobe seems to "get it" – they know that software is moving online, but they're betting on the co-existence of both online software with their corresponding offline apps, like those built with Adobe AIR. Like CTO Kevin Lynch said, in an interview with Wired, "I think that AIR and the browser are complimentary. They're going to co-exist….We're very focused on supporting the collaboration between the two environments."
But he also acknowledges what a major undertaking this is, saying, "obviously, that's a big change from the way most companies develop software. For companies like Adobe, it's something we're transitioning to with products like Flex. We're learning."
They certainly are.