Although there was no new Apple TV announcement at the Worldwide Developers Conference keynote on Monday, that doesn't mean Apple has ignored its streaming set-top box. In fact, it just increased the number of TV devices developers could test their apps, boosting the number to 100 units this week.
Granted, that may not seem like a major development—unless you consider that Apple may be setting the stage for a windfall of new third-party apps for the living room screen.
See also: Apple TV Will Reportedly Get Siri And Apps—But There's More In Store
That's the way developer Ouriel Ohayon took the news. Having noticed the change, he tweeted out a screenshot along with the words: "Apple TV apps are coming."
There's reason to think he might be right.
The Need For More Testing
Apple TV apps are coming pic.twitter.com/wOR98JOY6e

— Ouriel Ohayon (@OurielOhayon) June 9, 2015
Apple raised the limitations on test devices to 100 per device category. In other words, developers can test their apps on 100 iPhones, 100 iPads, and so on. The more devices you use to test apps, the more bugs you find and squash, presumably. (Previously, developers could only register a collective total of 100 across all product types, MacRumors points out.)
It makes plenty of sense for Apple to expand that allotment for phones, tablets and watches. All of them allow users to download apps on different models and in various conditions. It's so reasonable, in fact, that it's hard to believe the company waited this long to open up this limitation.

The Apple TV, however, doesn't fit into this mold. It's a stationary device that stays tied to television sets, pulling in streams off the same broadband network at all times. (It is, after all, a box—not a Chromecast or another pocket-friendly gadget suited for portability.) Widespread testing for Apple TV apps would also make less sense, if Apple sticks with its current way of dealing with TV apps. The company cherry-picks partners and work with them to deliver their software to the set-top through updates.
But now, expectations run high that the tech company will pack a slew of new features into its former "hobby," among them third-party apps (probably through the App Store or a subset within it).
Although the Apple TV product line predates Google's year-old Android TV initiative by six years, the latter—as a platform—has already outpaced it by leaps and bounds.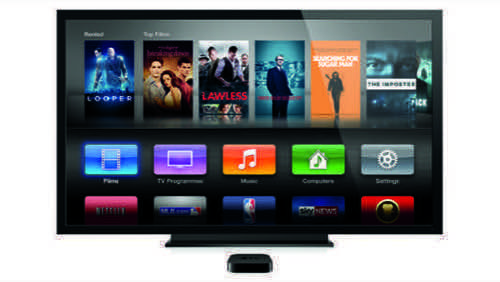 About 600 new TV-ready apps recently made their way to the Play Store for Android TV, with more are on the way, as television sets with Android TV built in start to make their way into consumers' homes. However, as a single product, the first Android TV appliance, Google's Nexus Player, never even came close to touching the Apple TV, in terms of sales.
Apple CEO Tim Cook likely wants to keep it that way, especially if the box, as expected, will become the lynchpin of his company's push into the home.
Bringing HomeKit Home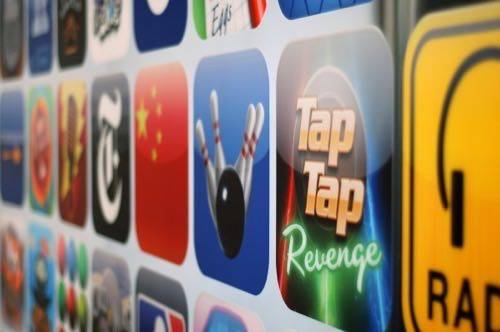 Finally unleashing apps could go a long way toward keeping long-ignored Apple TV feeling fresh and enticing—particularly as the streaming market heats up. Users have long demanded more apps for the device. But that's not the only reason to broaden the scope of its testing.
The next generation of the Apple TV will probably boast Siri voice integration and smart home control using Apple's HomeKit framework too. And all those new HomeKit-compatible devices tying into the box may need plenty of testing to work with the system too.
The first HomeKit-compatible product—Lutron's new Caséta Wireless smart lighting starter kit—has already arrived. Currently, it works with the Apple Watch and the iPhone, but it's still missing the set-top box, which would come in handy in certain situations.
For instance, the watch seems to take some basic voice commands just fine. But it has to "handoff" to the iPhone for anything more involved—like asking it to "turn off the bedroom light." That can be annoying, if your phone's charging by the bedside and you're sitting in the living room. If you have to get up, you might as well flip the switch manually. A Siri-supporting Apple TV hooked into the smart home could help by giving you another point of control.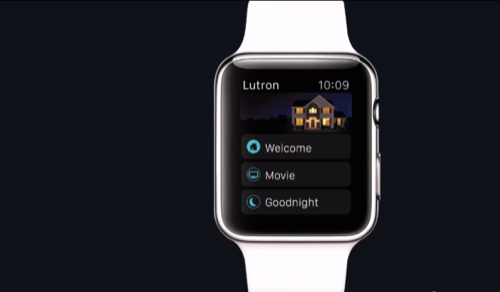 Apple announced HomeKit last year, and it risks losing even more steam if the full system misses the holiday shopping deadline. Good thing for Apple that it usually holds a press event (or two) in the fall. Last year, the company unveiled its new iPhones in September, followed by new iPads in October.
This year, the next generation of big phones and tablets could have some company. As for other interested developers—now might be a good time to start thinking about how your apps should look on the biggest screen in the house.
Lead image by Adriana Lee for ReadWrite; Apple TV image courtesy of Apple; Lutron Apple Watch image screencapped from YouTube by Lutron Electronics; wall of apps image by Cristiano Betta