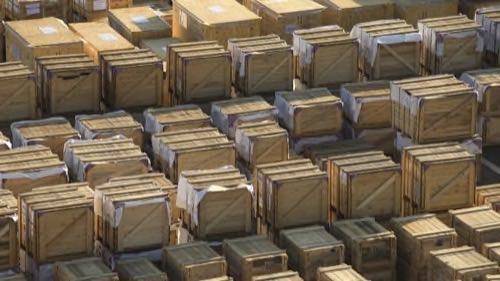 Google has acquired Canadian parcel delivery start-up BufferBox Friday for an undisclosed sum. BufferBox is like a PIN-protected P.O. box for packages that solves the problem of missed deliveries. It's a service that mirrors the Locker service Amazon began offering earlier this month. Google's acquisition of BufferBox signals that it's serious about going head to head with Amazon on retail.
"We're not going to go into great detail about our future plans," Google Waterloo engineering director Steve Woods told Financial Post, "but we think there's a real exciting space beyond this amazing start with boxes, and the idea of touching consumers as part of their end-to-end experience is something we're going to explore together."
The Google PR statement on the deal reads: "We want to remove as much friction as possible from the shopping experience, while helping consumers save time and money, and we think the BufferBox team has a lot of great ideas around how to do that."
Google's new ad-driven shopping search results, which went into full effect this week, show how Google will go about building its commerce services to compete with Amazon. While it doesn't sell the products directly, it makes a compelling case to merchants that they should bid to list their products on Google Shopping, which is just a name for what happens to a regular Google search when you search for a product.
The new Google Shopping results: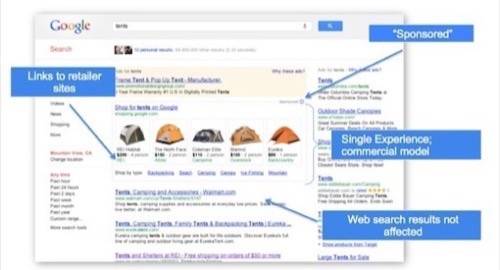 After all, a Web search is a clear demonstration of intent. When someone Googles a product, it's very likely that they're interested in buying it. Amazon takes its cut as the actual storefront selling its goods, whereas Google is just selling ads, though they're compelling and interactive ones.
Now, by adding conveniences like BufferBox pickup, as well as existing payment services like Google Wallet, Google can make its search results the most ubiquitous and convenient way to buy something, and it can take its cut from providing the conveniences.
"We are happy to share that it will be business as usual for our users and we are looking forward to continuing to build out the service," the BufferBox founders say on their blog.
Lead image courtesy of Shutterstock.