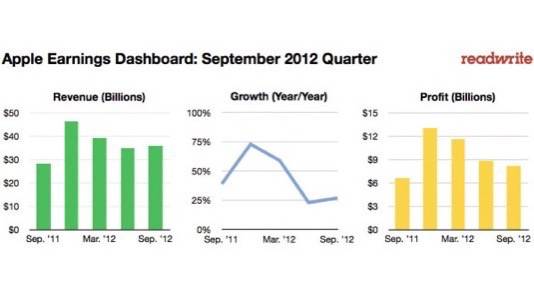 Apple reported September quarter financial results Thursday: An $8 billion profit on $36 billion of sales, representing 27% revenue growth.
iPhone sales — 27 million — were better than expected, thanks to the iPhone 5 launch late in the quarter. But iPad sales — 14 million — came in well below expectations, ahead of the iPad mini launch in November. And Apple's iPod business — remember that? — fell below $1 billion for the first time in 8 years.
Here's the quarter in charts.