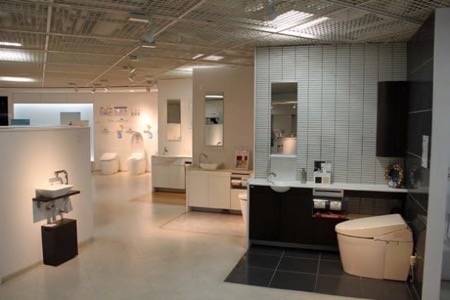 Twenty-six floors above Tokyo's Shinjuku district sits one of the city's coolest showcases of Japanese gadgetry: Toto's flagship showroom, where visitors can check out the latest in high-end toilet and bath technology.
From automatic-everything "washlet" toilets to a $30,000 light-up bathtub, there's a lot to explore.
Toto, the world's largest plumbing manufacturer, was founded in 1917 – almost 100 years ago. In Japan, its products are in almost every bathroom you visit. And worldwide, the Toto company did almost $6 billion in sales last year.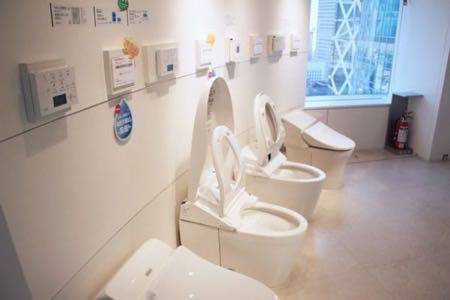 But it's probably best known in Western pop culture for its high-tech "washlet" toilets, which you might find in a high-end Japanese restaurant in New York City or an increasing number of private homes. Think: Heated seat, remote control, and an automatic bidet nozzle that washes you with warm water after you use the restroom, dries you with air and doesn't waste paper.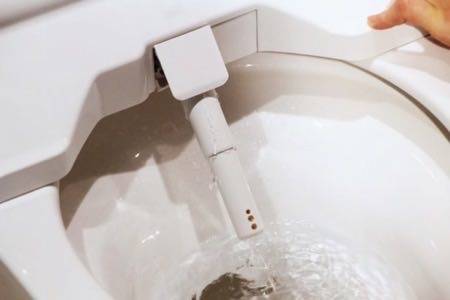 In Japan, the washlet-type toilet has more than 70% penetration in residences, Toto's reps tell me. And internationally, washlet sales are increasing by "double digit" percentages annually. But the Japan domestic market is still the big one.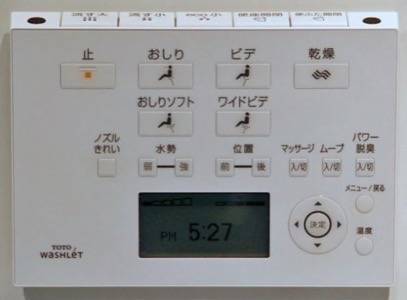 Today's high-end Toto washlets are the "Neorest" line, available for purchase in Japan and internationally. (Pictured above.) They're attractive, highly automated, and efficient, featuring a special glazing to promote cleanliness and a "Cyclone" flushing system, described as "the cleanest, most hygienic and most powerful flushing system." The top-of-line Neorest 600, for instance, uses just 1.6 gallons of water per flush and costs more than $6,000. (New Neorests also spray anti-bacterial solution every time they're used, and every 8 hours. Some great videos here, though Japanese text.)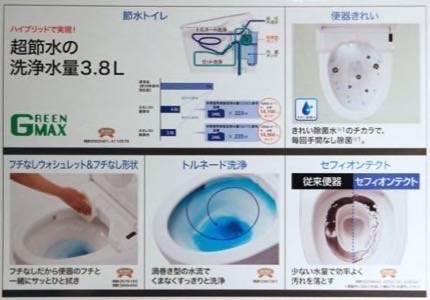 It's pretty cool – and a little disarming, like the automatic Japanese taxi doors – to wave your hand in the right place and have the toilet seat fly up. But from a convenience and sanitation perspective, it makes sense.
In Toto's showroom, the toilets are also set up in powder room configurations, including small hand-washing sinks and fixtures. These vary in design and price; the one above costs ¥478,000, or about $6,000.
I also checked out a few low-end models and a commercial urinal or two, but they weren't as interesting. This wall of toilet paper roll holders was pretty cool, though.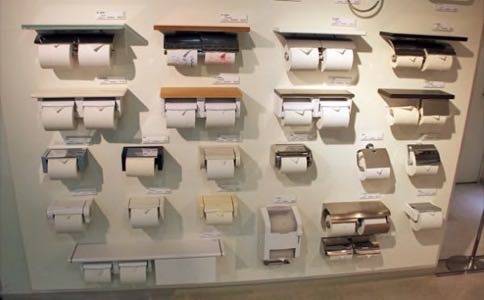 There's a lot more than toilets on display, of course. In Japan, residential bathrooms are typically sold as integrated units, including bathtub, shower, drain, and another set of sophisticated controls.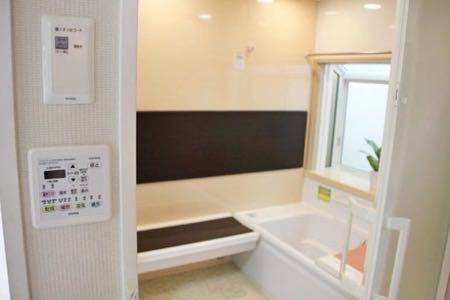 One highlight of the tour is this ultra-high-end bathtub, the PVK180AC. The Japanese love soaking in the tub, and this is the Cadillac of tubs. It's big, obviously, but also made from a semi-transparent material that lets light through. So you can turn off the overhead lights, switch on the LED tub lamps, and have a nice, glowy soak, wrapped in light.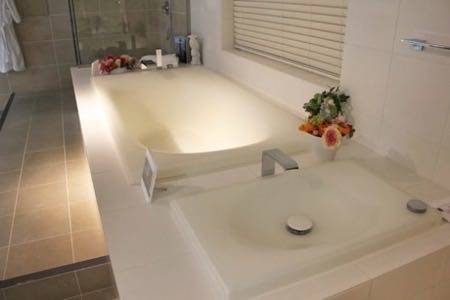 It is not cheap, of course. The tub itself goes for ¥2.4 million, or $30,000. And the complete set-up costs about $38,000. But your relaxation is worth it!
On the way out, I also got to test a few shower handsets in a nifty demonstration booth.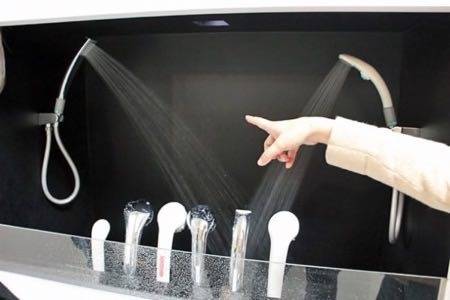 It's easy to forget that the things we use for basic hygiene on a daily basis are technology products, too. Touring the Toto showroom in Tokyo was fun and informative, and next time I visit, I fully expect to be able to flush the toilets from my iPhone. If you have some spare time in Tokyo, it's worth a visit. (Although don't expect much English.) Great view, too!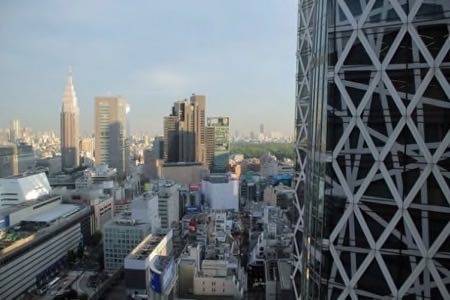 Also: Flying the 787 'Dreamliner': What It's Like to Ride Boeing's Newest Airplane