Good news for Twitter, for Firefox & for Firefox users.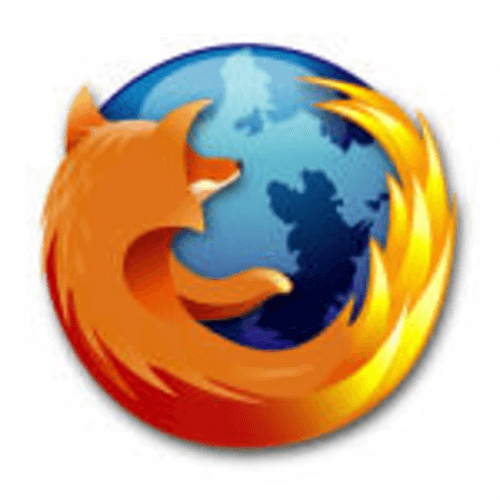 Firefox 8.0 was just announced for download and one of the biggest changes that users will notice is that Twitter search has been added to the default search options in the top of the browser. Answers.com and CreativeCommons are out (ouch) and Twitter is in.
The implementation is nothing special, it just drops users off on Twitter's own search page, but for the hundreds of millions of people in the world who don't know how to navigate to Facebook other than to search for it in their browser search bar – those people will now be one step closer to seeing what Twitter can do.
Twitter has clearly emerged as the best place to find public conversations in real time about almost any topic and there's no better way to see that than on a search results page. Especially now that Twitter is ranking search results and showing the "top" results by default. I think this new default integration with Firefox is going to be big. Twitter said this Spring that it was serving up an average of 1.6 billion searches each day. Firefox has roughly 25% of the desktop browser marketshare, give or take a few points depending on who you ask.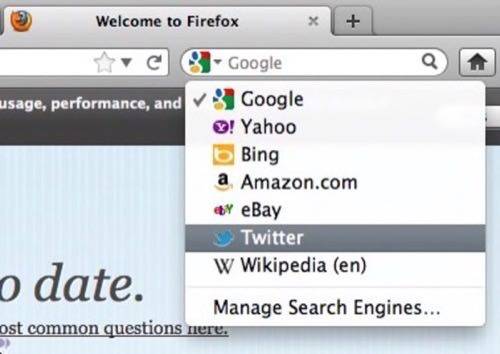 Search is changing fast: the paramount need for fresh, high-quality results is now recognized by every search engine, Twitter search results are no longer available inside Google itself, Facebook is a walled garden impervious to Google and Google has its own browser.
Imagine if Facebook search was offered in the browser toolbar, ala the otherwise overly complicated Rockmelt. People would love that. They may love this new Twitter integration as well.
Firefox 8.0 is part of Mozilla's new rapid integration approach and includes a number of new different security and performance features. Also announced today was a new version of Firefox for Android.