Earlier this week we looked at the remarkable growth of Tumblr, a blogging and curation service that now gets over 12 billion page views per month. Tumblr is mostly used as a consumer curation tool – it's an easy way for people to re-post articles, images and videos. But Tumblr can also be used to power a news website. That's exactly what ShortFormBlog does.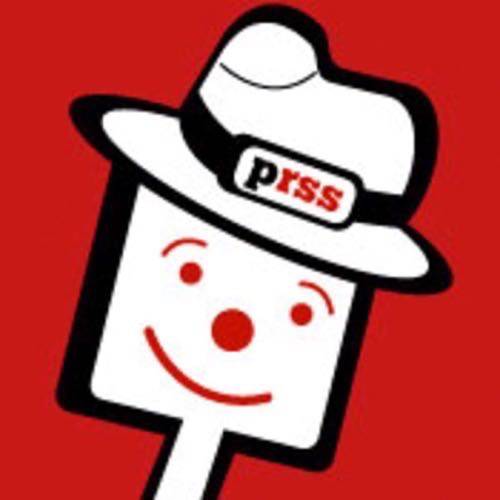 Launched in January 2009 by Ernie Smith from Washington D.C., the site publishes about 30 news soundbites a day. ShortFormBlog is still a part-time project for Smith, who also works as a graphic designer at The Washington Post. He's hoping to turn the site into a full-time business. And I think he's onto something, certainly in terms of using a tool like Tumblr to change the way news is delivered and consumed. I interviewed Smith to find out more about his Tumblr-powered news service.
The concept behind ShortFormBlog is very simple: to publish really short posts throughout the day. Smith told us in an interview that the site aims "to tell stories using visual storytelling, inspired in part by newspaper design."
The site publishes over 200 posts per week, an average of about 30 per day (higher on weekdays). There are currently four other contributors, other than Smith. The site can be consumed by following on Tumblr, or by RSS, Twitter and Facebook.

The audience reaction and feedback – mostly via Tumblr, but also other social media such as Twitter – is a key part of the site. Catching the eyes of readers with visual design and enticing them to engage with the content is what ShortFormBlog is all about. "I like to think of what we do as sort of a soft approach to more serious news," remarked Smith. "It's one that uses commentary as a tool, along with straight storytelling. A lot of what we do involves numbers, quotes, various types of blurbs, different sizes of photos and so on, anything to keep things interesting."
The Tumblr community is especially important. "One thing that's really helped us grow," remarked Smith, "is that there's a strong community around news on Tumblr. There are a number of great Tumblrs — Pantsless Progressive, SoupSoup, BrooklynMutt, inothernews, kateoplis, The Political Notebook and NewsFlick, to name a few — that really take the concept of news curation to heart."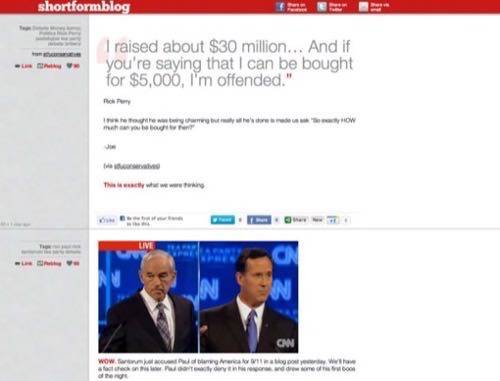 How Tumblr is Being Used
ShortFormBlog uses a mix of Tumblr and WordPress as its publishing platform. In particular, a plugin called Tumblrize. As Smith explained, Tumblrize "allowed me to take the WordPress backend (which I had invested a lot of work into customizing) and use it as a Tumblr backend."
So why still use WordPress, if Tumblr appears to offer a great publishing platform for short-form content already? According to Ernie Smith, it's because the design tools they use are reliant on having a custom editing interface. "Through a bit of melding TinyMCE and some super-specialized CSS," he said, "we can pretty much do our number-based and burby posts without having to touch any HTML. I've also hacked the Tumblrize plugin to do a bunch of extra things — effectively doubling Tumblr's seven base styles."
This is what their posting interface looks like: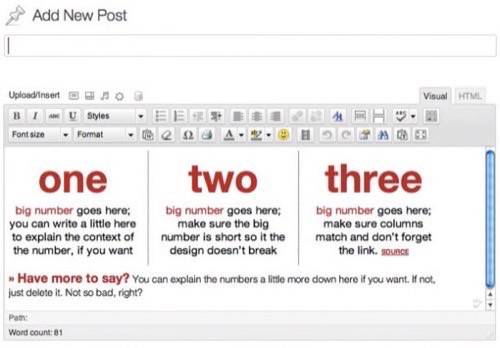 The site currently gets between 40,000 and 50,000 unique visitors a month, although Smith said that "with over 12,000 [Tumblr] followers and Tumblr's viral nature, the true reach of our content is probably much further than that."
Is There a Future in Curated News?
ShortFormBlog is an excellent example of innovation in journalism. And it uses a consumer blogging service that wasn't designed to be a professional media tool.
Sure the bulk of its content is sourced from external media outlets, which is not dissimilar to the heavily criticized Huffington Post "aggregation" model. But let's look at the bigger picture: the media ecosystem nowadays relies as much on good curation than on original writing. The curation needs to done selectively though, with a solid filter, in order to attract a regular readership. That is the opportunity for sites like ShortFormBlog.
Let us know what you think of Ernie's site and approach in the comments.