Microsoft, Oracle and SugarCRM have all launched campaigns to convert Salesforce.com customers this week at Dreamforce. Will billboards, Segways, discounts and carolers (yes, carolers) be enough to sway users? Let's a take a look at what's going on.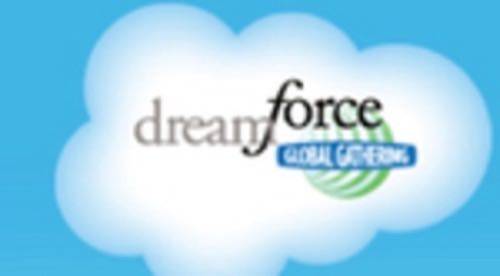 SugarCRM: Discounts and What Else?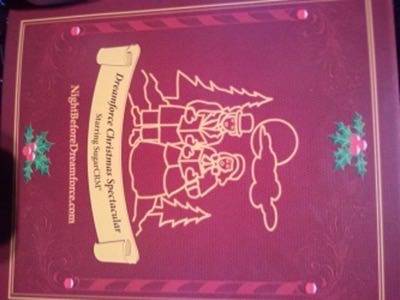 SugarCRM has people on the street outside the Moscone Center, where Dreamforce is being held, handing out a faux-Christmas carol book and singing carols with lines like "On the first day of Dreamforce, Marc Benioff gave to me: An overpriced subscription fee."
Additionally, SugarCRM is offering free migration to anyone switching to from Salesforce.com to SugarCRM. SugarCRM is also guaranteeing converts 50% in savings over what they're spending at Salesforce.com.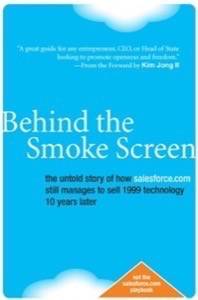 Last year SugarCRM distributed copies of a parody of Marc Benioff's book Behind the Cloud called Behind the Smokescreen.
Oracle's Big Old Billboard

Photo by Klint Finley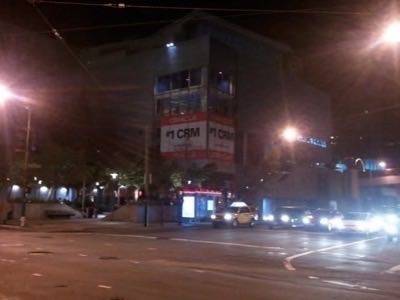 Oracle took an old-fashioned approach: it put up a large billboard right across from the Moscone Center. As independent analyst Ben Kepes points out, Salesforce.com used to do this at Oracle events. I think Marc Benioff should be flattered that Oracle's making the effort.
Microsoft: Don't Get Forced

Photo by Ben Kepes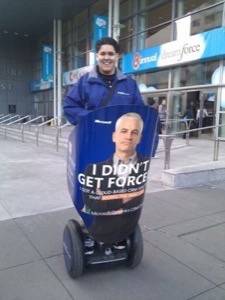 Microsoft took it a step further, deploying people on Segways to spread the Microsoft Dynamics gospel outside the Moscone Center and offering $200 per user incentives to switch from Salesforce.com or Oracle. The slogan "I didn't get forced" is quite unfortunate. Who approved that?
We'd be very interested in hearing thoughts from readers who have used both Salesforce.com and Dynamics CRM Online. This looks like an act of desperation on Microsoft's part, especially considering it just settled a lawsuit with Salesforce.com for an undisclosed sum.
Disclosure: Salesforce.com paid for a plane ticket and hotel room for Klint Finley to attend the Dreamforce conference in San Francisco.