According to the ARC Advisory Group, the supply chain management market grew 7% in the last five years. That growth would have been more if it had not been for the recession.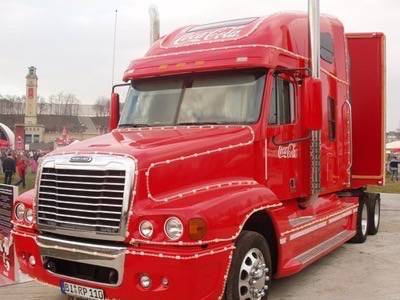 In comparison, the SaaS market grew at a compound annual growth rate of 20% during those same five years.
According to ARC, the overall SCM market includes "execution, production, warehouse, and transportation management — as well as Supply Chain Planning — strategic, manufacturing, and inventory planning."
This seems hardly a surprise if you look at the landscape for what really is working out there. Hint: It's not Excel spreadsheets. What is emerging is a social supply chain that can leverage the best technology available.
Outsourcing Supply Chain Management says many companies run Excel or QuickBooks, which require manual updating. Others run sophisticated businesses through legacy systems that are difficult to update, much less move data around.
ARC says SaaS services have enjoyed a presence in the transportation markets but only in recent years has that really become apparent. On-premise software, as in most sectors, has traditionally dominated this part of the market.
Why? The existing supply chain is really a post-World War II phenomena. It grew out of the shift in demographics that happened after that war. Highways, bridges and big trucks all have a significant place in our economy and our culture. They are directly related to the distribution centers, those hubs like Swan Island here in North Portland, which fills up with trucks every night before heading back out on I-5 to destinations all over the United States.
As the supply chain evolved, advancements in IT provided efficiencies that allowed for management of huge amounts of goods being delivered to increasingly sophisticated retail establishments.
The trucks themselves have become pretty sophisticated. They can be tracked by satellite. But the costs to run software that tracks these trucks is as expensive as any enterprise technology in any sector of the market.
SaaS allows for affordable transportation systems.
From the XCD Logistics blog:
"Not only can customer orders be converted instantly into optimized shipments, but the system stores and retrieves costs for all modes and types of movements, performing carrier selection, best rate, and most efficient routing based on shipment size and destination."
.
The companies in the SaaS space for supply chain management face the hurdles that any SaaS provider does across any sector of the market.
Jim Burleigh is the CEO of SmartTurn. He is a a former Salesforce.com executive.
His company provides on-demand inventory and warehouse management services. The biggest problem he faces is the skepticism from companies across the supply chain who believe the costs will be prohibitive. These are people who are conditioned to paying $50,000 or more for enterprise systems.
From Outsourcing Supply Chain Management:
"A good warehouse management system (WMS) is prohibitive for these businesses. It would cost $40,000-$50,000 in license fees and another $40,000 for implementation and infrastructure. So they have locked in their mind that the entry-level price to solve their problem is $50,000-$150,000," Burleigh says. "They don't know that they can solve their problems for $500 a month. ' "