This week the Defrag Conference was held in Denver, with the theme of 'The Implicit Web'. It was a great event and lots of big ideas were discussed. Therefore, I thought it would be interesting to share the five big themes I walked away thinking about after Defrag; and my current take on each of the five big themes.
Note that Charles Knight live blogged most of the Defrag conference at AltSearchEngines. So if you want the play-by-play, I'd encourage you to check out his posts.
Theme 1: The Attention Economy
Alex Iskold has been covering the attention economy for some time here on Read/WriteWeb. At Defrag, he gave a presentation on structured attention. This is the subset of attention that is about physical things. Popular examples on the web include books, music, and movies. Alex explained that this is easier for a computer to process and therefore to derive recommendations from, because it has specific metadata. For example, a book has attributes like an author, title, and number of pages. Alex encouraged the audience to start focusing on structured attention.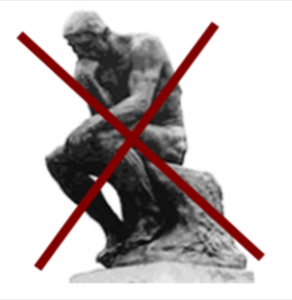 Doc Searls also talked about leveraging attention. For those not familiar with his research at Harvard's Berkman Center, Doc is currently focused on Vendor Relationship Management (VRM) – which is focused on turning attention into intentions (see also our own Bernard Lunn's recent post on VRM). Following Doc's presentation, Esther Dyson presented some of her thoughts on attention as well during her keynote. Specifically, she focused on how to educate and engage individuals about the attention economy.
My Take: I've been thinking about digital attention for some time. There are a lot of issues to work out, as the presenters discussed, such as ownership of data and ways to articulate that to users. However, the benefits some websites have already seen (Amazon and Tacoda jump to mind) are going to continue to encourage sites to leverage users attention streams.
I'm also really glad to have leaders like Esther and Doc focused on the user's perspective and rights. Empowering and educating users is clearly very important. Unfortunately, I don't think the 'average' website visitor is that concerned about this today, but with the do-not-track proposal starting to get some coverage, and thought leaders exploring the issues, that could change soon.
Theme 2: Next-Level Discovery
Bradley Horowitz from Yahoo moderated a panel on "Next-Level Discovery." The panelist included both academics (Marti Hearst at UC Berkley) and practitioners (Lou Paglia from Factiva/Dow Jones, Jeremie Miller from Search Wikia and Steve Larsen at Krugle). In Bradley's opening remarks, he noted that each panelist had a unique vision for the next-level of discovery. The one thing there was consensus on was the importance of marrying implicit and explicit user behavior. However, there are very different opinions in the appropriate blend of implicit and explicit.
My Take: I believe that the appropriate blend of implict and explicit is not the same for every individual. Some visitors will want to be completely dependent on implicit gestures, while others will want to provide a lot of explicit feedback as well. The key then is creating a system that is flexible enough to create a great experience both exclusively from implicit gestures, while still giving users as much control as they desire if and when they choose to be explicit.
For full disclosure: I co-founded a company called mSpoke, which has technology that allows individuals to do exactly what I'm describing. In my view it is a superior approach to helping individual's discover and filter content.
Theme 3: Social Graph
Between Kevin Marks giving an overview of Open Social, Brad Feld and Alex Iskold launching Closed Private, and Facebook announcing their advertising system, the conversations around leveraging an individual's social graph were inevitable. While there seemed to be optimism about the long-term impact of an individual's social graph data, the conversation consistently noted how poorly our online social networks are at reflecting our actual real life social networks. Specifically, there were two components to this:
The amount of data in other systems such as our cell phone and email that may reflect parts of our social network better;
The desire for multiple levels, or some type of hierarchy, of different contacts which better reflect the relationships.
My Take:
I'm very optimistic about the long-term impact of both OpenSocial and Facebook's ad system. However, it's early and I agree that currently those systems don't mirror reality.
One specific concern I have is that it will be important for Facebook to continue evolving to support more than a network of my college friends. For example, I attend a number of conferences – and after each conference people I've met add me to their Facebook network. Interestingly, a few conferences ago one 40+ year old man tried to get me to confirm the detail request that "we hooked up." I know what he meant, but I'm happily married to a beautiful wife and assure you that we didn't hook up! If Facebook is becoming another professional network, then the options you can choose just don't mirror reality right now. Just look at the screen shot below:

Theme 4: User Centric Identity
During the the first day, conference organizer Eric Norlan said something quite profound: "the individual is always the point of integration." Many of the conversations at the conference seemed to assume that user centric identity was solved online or would be solved.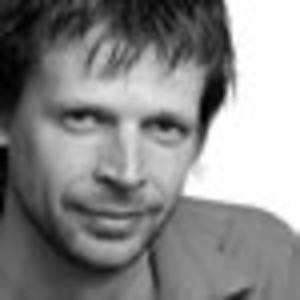 Dick Hardt gave a presentation at the conference etitled "Defragging Identity." If you don't know Dick, he is probably most famous for his keynote at OSCON. The presentation here was delivered in the same style. His key point was that 'trust defrags identity', because in an online world you can't use the intuition you do offline to determine if someone is who they say they are.
My Take: User centric identity is an important topic for us as an industry to be talking about. I expected Eric to include it as a theme on the agenda and I'm glad he did. It's critical infrastructure for the three themes already discussed. I actually have another expert in user centric identity as my next interview on Read/WriteTalk, so if you want to learn more subscribe in iTunes now.
Theme 5: Enterprise Customers Arrive
Eric had tipped his hat to this in a post on the Defrag blog, where he said:
"I see a lot of the companies in the 'Äúdefrag space'Äù (including a lot of our sponsors) starting on the consumer-side of things. I also see nearly all of them making the shift toward the enterprise."
My Take: I spent two years selling enterprise software as an entrepreneur. I was actually quite good at it signing up a number of blue chip customers. However, I can't imagine going back and focusing on it again. That said, I think my reaction is more towards enterprise sales, versus seeing enterprises adopt these tools. It's great that a lot of web tools can be purchased now with a credit card, or even better are ad supported. In those cases, individuals can get started with the tool almost immediately and with limited overhead. Those types of opportunities are exciting.
Conclusion
So those are the big themes I left Defrag thinking about. I'm still processing each of then. Therefore, I'd love to hear your thoughts and reactions. I also know many of you were in attendance, so were there any big themes I left out?