Robots writing on dry-erase boards. Hallway chatter about ultrasonic welders and bills of materials. And a couple hundred creators, inventors, and connectors all trying to bring new hardware to market.
That was the scene at Jabil's Blue Sky Center in San Jose, Calif., for two days in October as the e2e Conference unfolded.
Product Builders, Unite!
This event—organized by ReadWrite and its parent company, Wearable World—was different from others I've been to. Wearable World Congress, our previous event which took place this May, convened the industry to tackle the big issues we need to solve for the Internet of Things to become a commercial reality. But e2e dove deep into the specific challenges entrepreneurs face as they try to bring hardware products to market.
At times, it felt more like a graduate-level seminar, with speakers who wanted to educate their audience rather than showboat for them.
One of my favorite talks was Orion Labs CEO Jesse Robbins making the argument against the idea of a "lean hardware startup." Robbins, a software impresario turned hardware builder, is developing what looks like the first draft of what might one day be the ubiquitous communicator badges from Star Trek, 3D printing and other advances might let you do fast, cheap iterations of a prototype—but there are no shortcuts when it's time to actually get a product out. He even shared the painful charts showing Orion's burn rate as it worked its way to market. The message: You can spend smartly, but you'll spend money.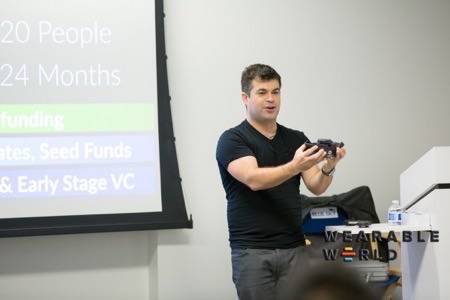 To spread their insights to an even bigger audience, several speakers graciously shared their slides with ReadWrite. You can find them on our Slideshare channel, and they're also embedded below.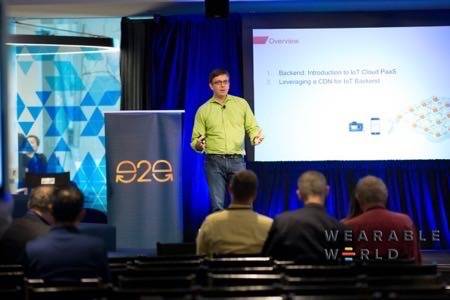 Dude, Where's My Product?
Sol Republic's Don Angel on the challenges of taking a product to retail channels.
Networks, Networks, Everywhere, And Not A Packet To Drink
Akamai's Martin Flack explains why networking matters to connected-device creators.
Designing For Smarties
Bellabeat COO Morena Simatic explains her company's product-development process.
IoT Standards: The Next Generation
Intel chief strategist Jeff Fedders lays out the landscape of standards for what he calls "smart objects."
Make sure to check ReadWrite's events page to see the next time we're bringing our insights to you in person.
Photos by Michael O'Donnell for ReadWrite