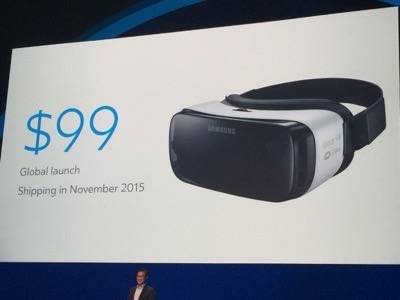 Today at Oculus VR's second annual developer conference in Hollywood, Samsung senior vice president Peter Koo just announced the first consumer version of the Gear VR headset.
The new version will hit the market in November—in time for the holiday shopping season. The device boasts various improvements, including a better touchpad and a more comfortable design that weighs 22% less.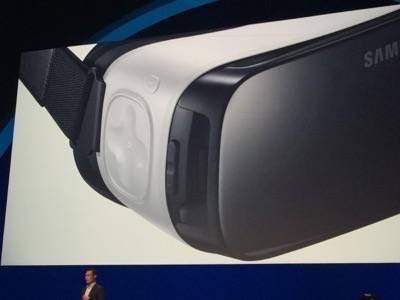 The goggles will also support all of Samsung's latest flagship phones—including the Galaxy S6, S6 Edge, S6 Edge+, and the Note 5.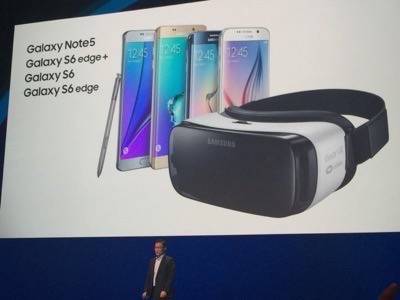 "Late last year, Oculus and Samsung joined forces to launch Gear VR innovator edition," Koo said, explaining that the previous Innovator Edition of the goggles was "launched for enthusiasts and developers…[it] was not about the hardware; it was about you being able to push the boundaries of VR."
The new model, however, was "designed to take it mainstream," he said. "Virtual reality for everyone."
Oculus, a subsidiary of Facebook, is working on its own consumer-friendly headset, the Rift, which is expected to come out next year. Facebook, meanwhile, is working to seed interest in virtual reality by introducing 360-degree videos to users' News Feeds.
To make sure it gets into as many hands as possible, Samsung priced the device at $99, which is far less than the unsubsidized cost of the smartphone required to use it.
Photos by Adriana Lee for ReadWrite