Goodbye, Passbook. Hello, Wallet.
With the growth of Apple Pay and new features like store cards and rewards points, Passbook, the iOS app where Apple's payments features have lived, is getting retired in favor of a new Apple Wallet app.
Apple executives announced the retirement of Passbook at the company's Worldwide Developers Conference in San Francisco on Monday.
What does it mean that Passbook is now Wallet? It means that Apple is going all-in on payments following the launch of Apple Pay last fall. "Passbook" represented a tentativeness on Apple's part. It was the name for an app that held coupons, tickets, and rewards cards—but not cash or credit cards, as a wallet might.
The arrival of Apple Pay changed that, of course. So the Passbook name seemed increasingly out of place.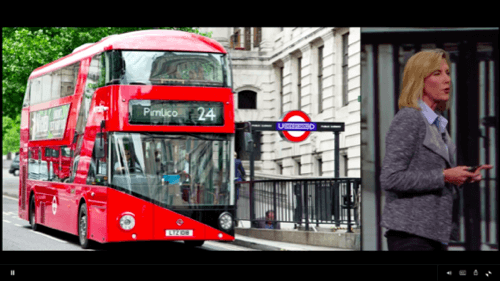 The risk is that—as other "wallet"-labeled products have found, to their makers' dismay—is that consumers will expect a digital wallet to do everything a physical wallet can.
Apple Wallet is definitely getting closer. Jennifer Bailey, the company's vice president of online store, announced that Apple Pay will be accepted at a million US locations and 250,000 locations in the UK when it launches there in July.
Apple Pay will also work on London's transit system, expanding the kind of uses the payment system can handle. (There's been talk of bringing Apple Pay to US transit systems, but none have launched yet.)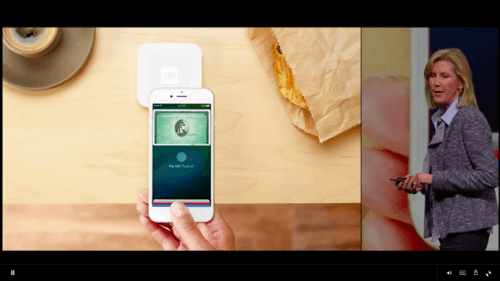 Bailey also confirmed that Square, which had previously announced its intention to support Apple Pay, will be coming out with an Apple Pay-compatible reader in the fall. She briefly showed a picture of the device, which, with its puck-like rectangular shape and rounded corners, looks not unlike a white Apple TV or a scaled-up version of Square's original card swiper.
Apple is also working to integrate Apple Pay into more mobile apps for phone- and tablet-based transactions, like Pinterest, which announced its plans to use Apple Pay with a new click-to-buy button last week.
Screenshots by Owen Thomas for ReadWrite