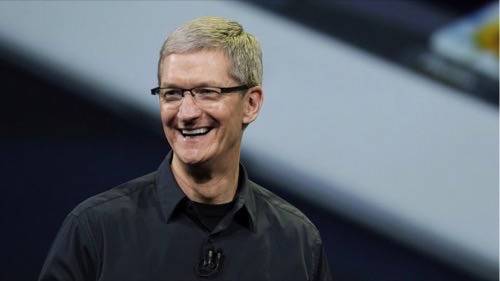 The demise of the computer is still nowhere to be seen. In fact, at Apple's latest earnings call Monday, the company revealed that it pulled in $58 billion in total revenue in its January-March quarter, $5.6 billion of which came from Mac products. Meanwhile, the iPad accounted for $5.43 billion.
Then again, that's no huge accomplishment, given the iPad's decline for more than a year now. Year over year, iPad sales have stumbled quite a bit. The latest figures peg 12.6 million tablets shipped, down from 16.35 million iPads a year earlier.
See also: Apple iPad Sales Continue To Tank, Though The iPhone Is Doing Great
The biggest winners in the revenue game, however, were the usual suspects: the iPhone, which brought in a whopping 69 percent of total revenue, and Apple's services—including iTunes, the App Store, iCloud, and others—which accounted for just under $5 billion.
What's In A Number?
If Apple made all of its decisions based on earnings alone, the iPad would look doomed. But it doesn't.
Part of the reason: The iPad is still popular in China. "In PRC [the People's Republic of China] … the iPad had its best quarter ever, and also grew in a market that contracted," said CEO Tim Cook, who also seemed encouraged by high levels of "intent to buy" from prospective customers and high existing usage rates. Also, Apple, which has deals in place with partners like IBM, hopes to make its iPads premier businesses tools.
The other factor, of course, is that the company debuted its largest smartphones ever last year, which—admits Cook—cannibalized iPad sales. "Have we had cannibalization? The answer's yes," he said. "We've seen cannibalization from the iPhone and from the Mac," the latter category of which just got an update in the form of a new, slimmer-than-ever Macbook laptop. "It is what it is," Cook said. "But we're not worried about that. At some point it will level out."

Apple didn't disclose any sales figures or units shipped for the Apple Watch. The only number it announced was that the device hit the market with a strong software base of 3,500 apps available.
Apple also divulged that its "other products"—including the Apple TV, AirPort, Beats headphones and, of course, the iPod—raked in $1.69 billion this quarter. This time next year, we might see the iPad eventually land in that "other" category, if Apple's grand plans don't succeed. We may even witness the Apple TV busting out of those ranks and into the spotlight.
For now, the only thing we know for sure is that Apple is keeping a close eye on the Apple Watch, and rooting for it to land on or near the top of its charts. But we strongly suspect that it'll be a while before the littlest Apple gizmo can leapfrog the iPhone.
Lead photo screen captured from Apple press event; new Macbook photo courtesy of Apple