All developers want to see their mobile apps take off. But it's what happens after all the hard work, testing and final prep—and when—that can make or break their chances of success. Especially when it comes to launching and promoting those apps.
See also: iOS Apps Generated More Revenue Than Hollywood Movies Last Year
Timing is everything, according to app marketing and optimization firm Sensor Tower. Its new report on iOS apps, released Friday, suggests that weekends are the best time to plug those apps, in general. In most categories, that's when people use them, make purchases and download new ones the most.
But not all apps and target audiences are the same, and results can vary from one type of app to another.
When We Buy, When We Download, And Why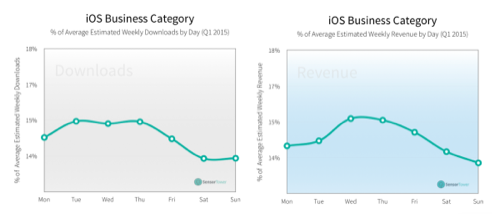 Knowing when people are most likely to buy or download apps, and reaching them in those critical moments could be the critical difference between a lackluster showing and a runaway hit.
Sensor Tower, which supplies analytics and marketing insights, tasked its Data Science team with analyzing download figures and app revenue estimates for iOS apps in the U.S. across the first three months of this year.
We totaled the estimated weekly downloads and revenue for all iOS apps in the US, for each category. Then we broke down the downloads and revenue by day to see what percentage of the weekly total happened on each day.
Drilling down into the data, the team compared the daily breakdowns to identify the optimal days to promote apps across App Store categories.
In most cases, the findings lined up with common sense: Weekends were generally the best day to promote apps, particularly when it came to lifestyle-oriented apps.
See also: Apple Watch Developers Can Now Submit Watch Apps To Apple
But if people care about fun on the weekends, then they're all about work during the week, with business apps doing well Monday through Friday. While they were at the office, they also tended to download finance apps, though they used them and made purchases through them on weekends. Users also tried to keep productivity up pretty consistently across the week and weekends, with usage and revenue holding fairly steady.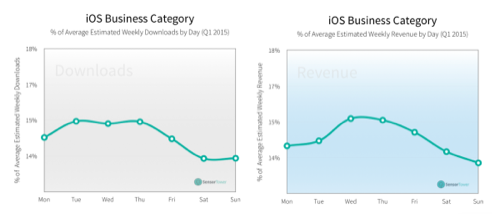 Medical apps, however, offer sporadic results. They peaked in downloads on Sundays, but for revenue, they inexplicably hopped between Sunday to Wednesday and Thursday.
To drill down into the data further or explore other app categories, check out Sensor Tower's report.
Timing App Launches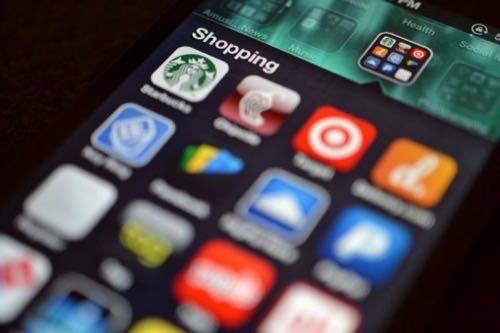 The information should help hone marketing efforts, particularly when it comes to plugging previously released applications. Timing and promoting an app launch or new update, might be trickier.
iPhone app makers often don't always know precisely when Apple will approve their apps and funnel them into the App Store. While the company offers a tool that shows what percentage of apps have been approved over the preceding 5 days on its developer site, the company also states that, "because every app submitted is different, there's no set review time."
According to Shiny Development, which collects information based on community feedback, App Store reviews take 8 days on average for mobile apps. (For Mac applications, the process takes just 5 days.)
That's much better than the months-long delays and opaque communication Apple used to put developers through a few years ago. But it's still no comparison to the two to three hours it takes Android developers to breeze through Google Play's review process. And if Apple takes issue with anything, the complication could stretch out that timeline even further.
Following the App Store Review Guidelines to the letter should help streamline things as much as possible. In addition, Apple offers a way for developers to set a future release date for their apps. If they allow plenty of time for review, they can plan their marketing activities accordingly. It also wouldn't hurt to cross those fingers and hope no problems come up that derail things.
Then maybe, just maybe, they can actually take advantage of the launch window to hit that weekend rush.
Lead photo by Jason A Howie; charts courtesy of Sensor Tower