When Elon Musk speaks, the tech world listens. On Monday he tweeted that Tesla will unveil a brand new product line in amonth—and it's not another car:
Major new Tesla product line — not a car — will be unveiled at our Hawthorne Design Studio on Thurs 8pm, April 30

— Elon Musk (@elonmusk) March 30, 2015
The new product could be anything, but on a recent investor call, Musk commented that the company will soon jump into the home battery business. If that's what Tesla has up its sleeve now, then we could be looking at more than just shiny, newfangled power cells. We may soon have new, easier ways to unshackle ourselves from local power grids.
Building A Better Battery
Currently, Tesla cars juice up via owners' electric utility lines. Generally speaking, that's cost-effective—charging the battery in an electric car can be less expensive than filling up the tank of a one with a combustion engine. But since electricity rates vary depending on where you live—and whatever your utility company decides to charge—you may not be saving as much as you could.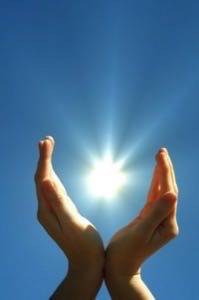 That's where a Tesla-made home battery could come in handy—particularly if used in conjunction with, for instance, solar panels. A report on The Verge explains how companies such as SolarCity—for which Elon Musk acts as chairman—could offer viable alternatives to local electric utilities, at least in areas with plenty of sunlight.
However, even if a Tesla-SolarCity bundle is in the works, it may be a while before it becomes reality. At the moment, SolarCity only has programs in 15 states and Washington, D.C. Still, a new home battery that could provide homes with power in the case of outages—a regular occurrence no matter what state you live in—could still be an interesting new market for Tesla to jump into.
Or Maybe It's Not A Battery At All
There's always the possibility that Tesla could have something completely different up its sleeve, too. Batteries are fine, and fit in with Tesla's current business model. But this is Elon Musk, the closest thing we've got to a real life Tony Stark. This is the guy who decided that magnetic super trains called Hyperloops were something we should realistically be discussing. Maybe Tesla's got something more fun and exciting planned.
For instance, competition between Apple and Tesla has been heating up over the last few months. Part of that is because of speculation over an Apple-built car that could "give Tesla a run for its money."
It's possible—though, admittedly, unlikely—that Tesla is working to beat Apple at its own game too. Tesla's cars already rely on a sophisticated operating system with an easy-to-use user interface. It's not too hard to imagine Tesla jumping into the mobile business too.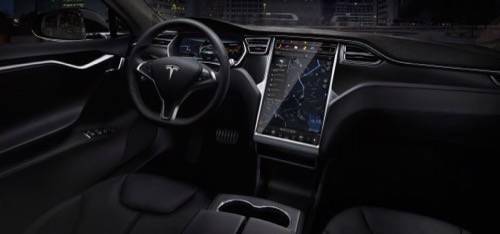 Maybe Tesla is bringing its Linux-based OS to sleek, interesting handsets. Tesla could provide another alternative to the Apple and Google ecosystems, and one with a great reputation among tech fans and environmentalists alike.
Again, this is pretty unlikely—but not impossible! And, to be completely honest, it's way more exciting than some big new battery you can keep in your basement.
Lead photo by Kārlis Dambrāns; Tesla dashboard photo courtesy of Tesla; sun image courtesy of Shutterstock