At Facebook's f8 developer conference Wednesday, the company made its play for the so-called Internet of Things by way of its Parse app development platform. The "back-end as a service" provider just announced new software development kits geared for smart home purveyors.
Parse's bread and butter has been apps for mobile devices (read: smartphones and tablets), as well as Web and desktop platforms. With the nascent smart home movement, however, the definition of connected gadget has expanded rapidly to include furniture, appliances, locks, lights and other fixed household products and features.
See also: The App Plumber: Parse's Ilya Sukhar
No wonder Parse—and Facebook—want in on that action. Smart homes are one of the hottest and fastest-growing areas of technology right now. The master plan: to make it easier for hardware makers to hook into this Internet of Things movement.
Parsing The Smart Home
Two years ago, Facebook CEO Mark Zuckerberg made a surprise appearance at the Parse Developer Conference to convey a message: Facebook wants to make it easier to build great applications. Now the sentiment seems to have come full circle, with Parse co-founder Ilya Sukhar telling Facebook's F8 conference that he wants to make smart home development easier.
Facebook acquired Parse in 2013, giving the social network some juice (and cred) among app developers. Now more than 400,000 of them rely on the service for data, cloud, software integration and other services for their apps. Parse supports iOS, Android, Windows Phone, Mac OS X and Windows, not to mention Javascript, .NET, Unity, PHP and Xamarin technologies.
Now, with fridges, TVs, lighting, garage doors and more getting smarter and more connected, Parse is eyeing a potentially huge expansion of its platform.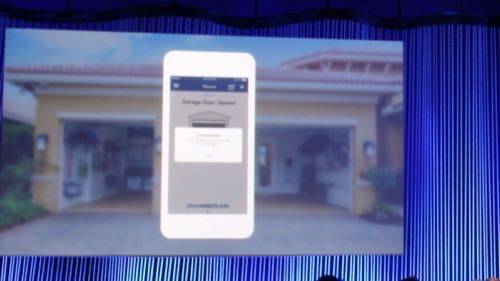 Parse's Sukhar made it clear at F8 that he wants to boost security while reducing complexity for developers of all sizes—from companies creating innovative home automation features to tinkerers hacking bespoke smart home solutions on top of their Arduinos.
Toward that end, Parse is putting out an array of software development kits (SDKs) for various Internet of Things hardware setups. Among them, the company offers an Arduino SDK for the Arduino Yún micro controller board, which supports Wi-Fi, and is working on tools for the upcoming Arduino Zero.
According to Sukhar, the company also has a "reference SDK" up its sleeve to help guide chipset manufacturers as they establish their hardware platforms. The open-source kit, also known as the Embedded C SDK, was designed for Linux and real-time operating systems.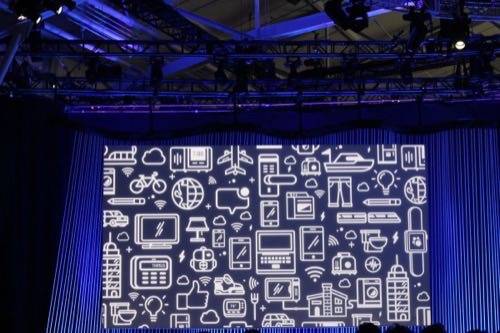 These and other Parse tools, including "start" guides and help docs, are available on GitHub.
With these kits, device makers can support push notifications and saved data, and integrate with Parse's cloud back-end. For hardware makers and developers, it clearly looks like an easier way to go than doing it themselves. What seems less clear is whether end users would embrace having Facebook—even by way of Parse—enter their homes.
Photos by Owen Thomas for ReadWrite