At one time, "bring your own device" initiatives were the "new black" for the enterprise. Now, "bring your own cloud" has become the new, new black. But controlling and securing that cloud without getting in the way of workers can be a tricky task—one that Dropbox thinks it has solved with its revamped Dropbox for Business.
That's the message that Dropbox CEO Drew Houston delivered today at his San Francisco headquarters, where he showed off the new Dropbox for Business, which will let users with both personal and business accounts access both from a unified tabbed screen.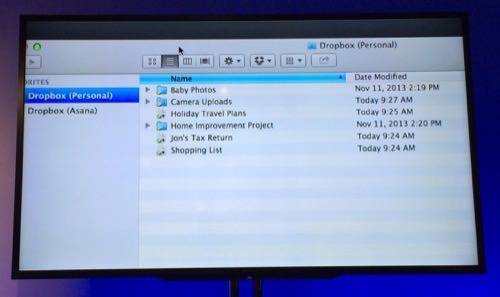 No more logging into each separately or clunky user/account switching. And a new drop-down notifications area will let users choose whether to see alerts from both accounts or just one.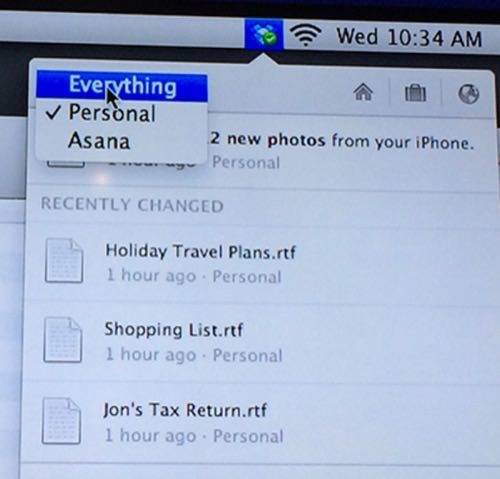 "We didn't just re-do Dropbox for Business," Houston said. "We re-did the [whole] foundation of Dropbox." The company redesigned the service across the desktop, mobile and the Web. The changes also include advanced security and access controls, which should help mollify company IT managers. Businesses can, among other things, manage (or block) sharing to outside users, prevent sensitive docs from going into personal accounts, monitor all activity around work files, and even remotely wipe files from the devices of former employees.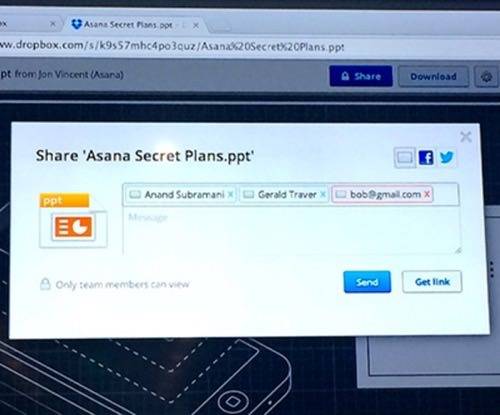 If there's a missing piece of the enterprise puzzle, it might be the absence of collaboration features. Ilya Fushman, Dropbox's head of mobile and business product, suggested those are in the works. For now, though, it's a major omission for any team-oriented service tool.
Still, this is the company's boldest play yet to woo enterprise clients, and it makes sense that it would try. Dropbox—which says it handles more than a billion files each day for upwards of 200 million users—also serves over 4 million businesses, a figure that doubled in the past year alone. Its users include 97% of the Fortune 500, the company says.
Yet Dropbox for Business never really offered fine-tuned security and controls to compete with major players such as Microsoft or new contenders like Amazon. It will all depend on whether these changes are enough to satisfy the stringent security demands of enterprise-level file syncing.
The new client version of Dropbox For Business will be available early next year, although companies can get early beta access by signing up online. Pricing will likely remain the same—$795 annually for 5 users, and another $125 per year for each additional user.