On a stage at Facebook headquarters Thursday, Instagram cofounder Kevin Systrom didn't say much about photos—except to note that its 130 million users have taken 16 billion of them. Now, as Systrom pushes the photo-sharing service he created with Mikey Krieger into the world of video, it's more important than ever to consider how Instagram transformed photography and photojournalism in nearly every way imaginable.
When the Chicago Sun-Times, a daily newspaper with 65 years of history, decidedlast monthto dissolve its photography department, it announced that as a replacement it would be handing out iPhones to all of its reporters and training them in the art of smartphone photography. When professional shots are absolutely mandatory, the Sun-Times will rely on freelancers.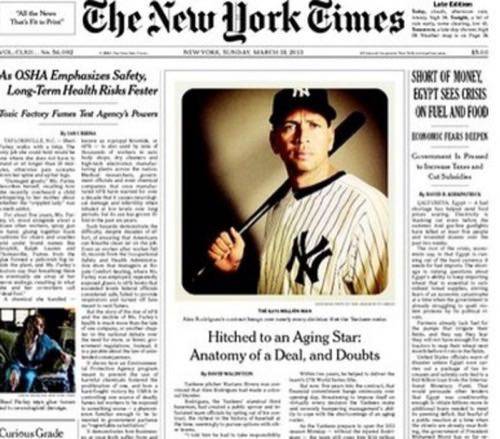 Think it will be long before Instagram shots are on the front page of your local newspaper? An Instagram portrait of Alex Rodriguez graced the New York Times this spring. So the Sun-Times' embrace of "iPhoneography"—a term popularized through Instagram hashtags—is just a sign of the times.
"This Is The Beginning Of The End"
Yet the Sun-Times' decision still doesn't sit well with Chip Litherland, a Florida-based freelance photographer who has had a long standing push-and-pull relationship with Instagram. It started in February 2011, when Litherland penned a public denouncement of photo-filtering apps.
What sparked Litherland's ire was another moment in iPhoneography—when Damon Winters, whose Hipstamatic prints were the first iPhone photos to grace the pages of the New York Times, won a third-place award in the prestigious POYi contest.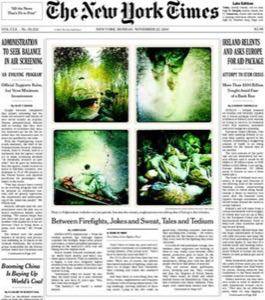 "All of sudden I saw this tool being used to change things and alter reality," he says. "I thought, 'This is the beginning of the end.'"
It's important to note that roughly three years ago, when apps like Hipstamatic ruled the filter field and smartphone cameras were making significant jumps in quality more frequently, canned filters like the ones used by Instagram were seen as a step too far in photojournalism.
Much like heavy reprocessing in Photoshop—the use of vignettes, heavy saturation, or any sort of overt manipulation—some purists saw a filter as a photographer's personal stamp.
"That transition [from photojournalism to photography] happens when images become more about the photographer and less about the subject of said photos," Litherland wrote.
That generated a spirited debate—culminating in early 2011, when Litherland's blog post, "There's an app for photojournalism," brought down a scalding hammer on the idea that filtered smartphone photography was acceptable in a journalistic setting. It staked out the purist position for the field.
However, a year and half later, Litherland penned, "OK, @instagram, you win. #apublicapology." It contained a calculated reversal.
"There is something to be said for making pictures that aren't important, that don't change the world, and that aren't perfect," he wrote. "They are slices of me with four little corners, four even lines, and some borders."
While he still doesn't agree with their use in newspapers, he doesn't see a problem with smartphone photos in general anymore.
"Now I see it as a way to document what's around us," Litherland said. "That's what we're there to do. It's a kind of weird, visual society that's changing. It's great for photographers. It's a golden age. But on the flipside, everyone's now a photographer.
We're all photographers trying to use the tool and not let it use us."
The Silver Lining In Smartphone Photography
Scott Strazzante, a photojournalist for the Chicago Tribune who has an Instagram following of 17,000 (and a distinctive, monochromatic iPhone style that has been described as "severe"), was more optimistic from the onset.
"I really was driven to find an outlet to create purer photographs," Strazzante says on his enduring love of street photography and the trouble carrying a large, conventional DSLR camera brings to capturing fleeting moments in public.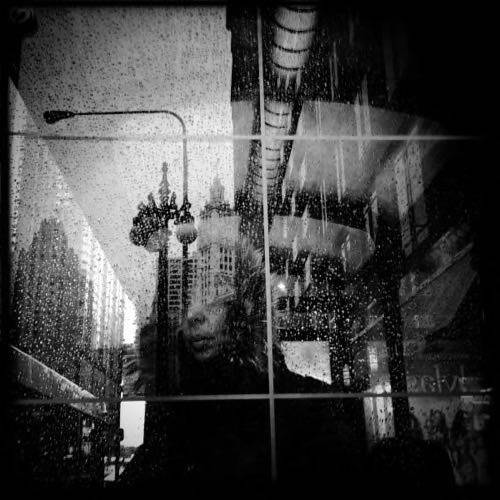 "I signed up for Instagram and it just became this wonderful seamless distribution of my photography," he says. But despite his more accepting tone, Strazzante has found himself arriving at some of the very same conclusions as Litherland, especially on the notion that Instagram, filtered photography at large, and the age of everyday photos should influence photojournalism.
"People at newspapers giving their reporters iPhones and thinking they're going to become photojournalists is absolutely ridiculous," he says. "It's a craft, like anything else."
A positive result is that the influx of images and the age of the visually communicated moment are training our eyes, he adds: "You're so used to seeing average to boring images that when something comes along that's really amazing, it really catches people's attention."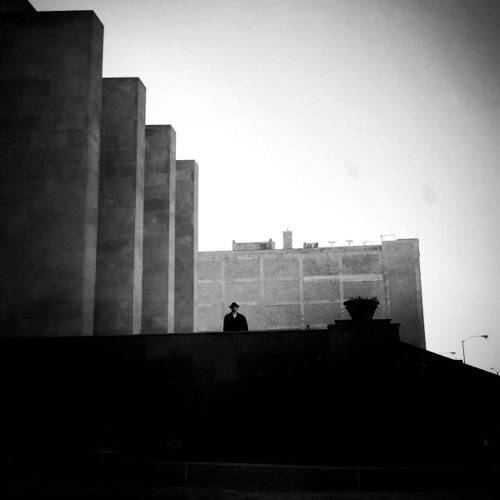 All of these topics are part of the ongoing discussion over the proliferation of images and its effects on everyday life, and the more nuanced discussions over whether filtered photos are acceptable photojournalism and how their popularity is altering the profession.
Ultimately, it comes down to accepting Instagram's value and in the ways it has enabled society to connect, but doing so with a mindful approach. Both Strazzante and Litherland can reflect on the app's upsides, but make sure to note the clear ways in which professional photography and photojournalism rises above the smartphone-captured moment, be it a meaningless food photo or a truly amazing scene captured on the fly.
"It's definitely the new means of communication," Strazzante says. "Sharing your view of the world with those other people."
Litherland also puts it nicely in one of the final lines of his public recantation: Instagram photos aren't "photojournalism. They aren't perfection. They are just … life."
Clip File
Now, as Instagram brings its signature filters to video, too, will cinematographers bring a similar critique to the capturing of everyday life and the democratization of the moving image? And will Instagram persuade its users that it's capable of more than just photos?
Ultimately, Instagram is just taking the tension between the everyday and the extraordinary, between amateur and professional, to a whole new medium.
Instagram images courtesy of Scott Strazzante.