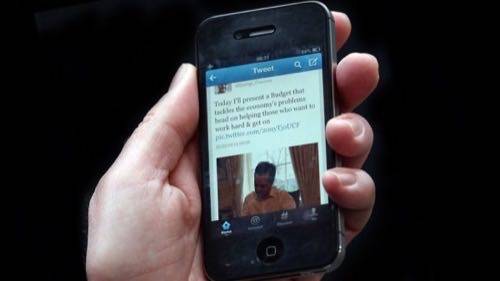 Guest author Muhammad Yasin is the marketing director at HCC Medical Insurance Services and the co-author of Nothing New: An Irreverent History of Storytelling and Social Media.
There's a gold rush going on – online marketers are frantically searching for influencers to share their content through social media platforms like Twitter. The idea is that the influencer's seal-of-approval can make all the difference in how consumers view a product or piece of content.
But influencer endorsements are not the only way to achieve relevance on Twitter:
1. Edit Your Content Ruthlessly
With thousands upon thousands of brands to follow on Twitter, why should someone pay attention to your brand instead of the competition? The content you create has to be worthy of their time.
Think quality over quantity: instead of posting multiple times a day with content that may not relate to your consumers, make sure that everything you post is interesting to the people who should be following you. This doesn't mean you should post only once a day, but don't stretch to meet an arbitrary production number by padding your account with sub-par social shares. Research your target market obsessively and base your content on exactly what they find interesting
2. Be On Time
Producing great content also means making sure it is timely. Focus on saying the right thing at the right time. I once had a colleague who wrote an amazing blog post on dog sledding. Problem, it was in the middle of a summer heat wave. I filed away this post, and her accompanying tweets, and waited until December to post them. Staying timely can be as simple as creating a high-level editorial plan mapping out what topics to discuss each week or month.
Being timely also means keeping up up with conversation trends. If everyone on Twitter is talking about a hot new TV show, you need to weigh in with related content before they move on to another topic.
(See also New 'Social' Businesses Want To Know All About You: No Thanks!
3. Don't Be A Stick In The Mud
Your business is not a bland, faceless entity, and neither are you! Let your Twitter account reflect some personality. At its core, Twitter is about being social. Even people following brands want to feel like they are interacting with a person, not a machine. Engage users and carry on conversations. Develop relationships with followers in the same way that you would nurture a face-to-face business relationship. I reached out to my Twitter network and received a really interesting response:

Being relevant on Twitter is a multi-step process and it takes time to gain traction organically. Unlike the immediate exposure you can receive by leveraging an existing influencer, the organic approach can sometimes feel like shouting in the woods. However, once your account finally "pops," the results can be dramatic. Best of all, you – not the influencer – fully own your brand's network and can reap the benefits.