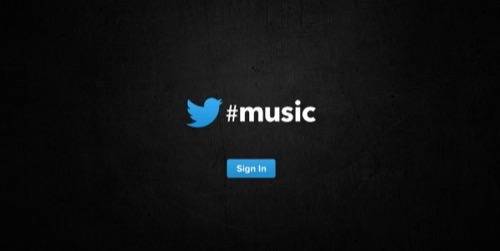 Is Twitter moving on to bigger and better things? Maybe louder, more musical ventures? That's what it sounds like as the seven-year-old San Francisco micro blogging site confirmed Thursday that sometime last year it had acquired We Are Hunted, a music discovery service.
Social music is a huge space, with social music apps bringing like-minded listeners together and exposing them to new music. This process is known as music discovery. Spotify is one such discovery service, with a freemium streaming music library valued in the $3 billion range. Rhapsody and Pandora are other major players in streaming music and discovery.
In the pure discovery realm, Shazam has become the go-to app to find out just what song is playing whenever you hear a track for which you just have to know the title. There's countless others, with the mobile market becoming a fast-evolving sector for engagement between musicians, brands and listeners. It's a new way to gain loyalty from fans and online exposure for artists.
Twitter's purchase, We Are Hunted, tracks popular songs on social media, which means Twitter is likely prepping its own music app. This morning All Things D wrote that Twitter Music could launch as early as today, or by this weekend – timed to match the opening of the Coachella music festival. The new service would recommend users music based on who they follow on Twitter.
Ramping up that likely possibility, a landing page aptly titled Music.Twitter.com has gone live to help facilitate the process and get users to sign in to authorize the new music-trending app.
It's still early morning, but expect Twitter to reveal its sing-songy plan later today, or this weekend at the latest. Now it looks like Twitter is stepping into the same arena. Are your ears burning yet?
Image courtesy of Twitter.