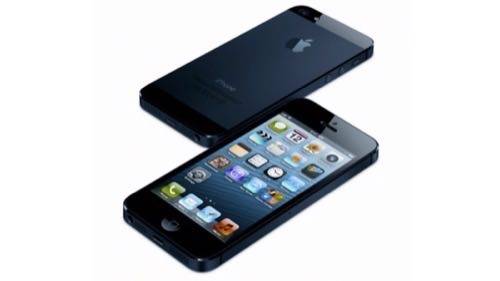 People sure do love their iPhones. Despite growing competition, Apple was just ranked #1 in smartphone customer satisfaction by J.D. Power and Associates for the ninth time. In a survey measuring customer sentiment about things like ease of use, feature set and design, Apple beat out Nokia, Samsung and Motorola.
For all the talk about companies like Google and Samsung nipping away at Apple's mobile empire, Cupertino still wins at keeping its customers happy, which is a big deal. It might not be market share, but it's still a very valuable metric.
Why Happy Customers Matter
It may seem obvious, but if people are satisfied with your product, they're more likely to stick around. They're more likely to buy your Internet-connected smart watch and probably less likely to spring $1500 for a pair of goofy-looking cyborg glasses.
Crucially, all those satisfied customers will be less inclined to follow in the footsteps of Robert Scoble and Guy Kawasaki and Andy Ihnatko make the switch to Android the next time their carrier contract is up. Android may activate a huge number of devices every day, but Apple is doing a better job of keeping each of those new customers happy, and thus is more likely to retain them in the long run.
Of course, Scoble and Kawasaki are geeks. And lots of geeks love Android for its customizability, looser app restrictions and integration with Google's most indispensable services. When J.D. Power and Associates looks at customer satisfaction, they're trying to gauge a much broader sample of the general population.
Geeks Out
To be sure, Android devices have improved steadily. Just look at the Nexus line of gadgets. It's no wonder some of Apple's biggest high profile fans are thinking twice. But when it comes to how satisfied customers are in general, Apple still leads the pack.
It's plain to see why: Whereas Google has been fine-tuning its user experience and its hardware partners are pushing out more and more impressive devices, iOS has been super-polished and tightly integrated with the hardware since the beginning. The experience is incredibly intuitive and mostly pleasant. It makes sense that the average consumer adores it.
This isn't to say that there aren't threats to Apple's dominance in this realm as well. Newer Android devices are getting bulletproof reviews and of course, Apple let its customers down big time with Maps. Apple will have to work hard to hang onto this title. But for the time being, the iPhone is still the most beloved smartphone on the market.