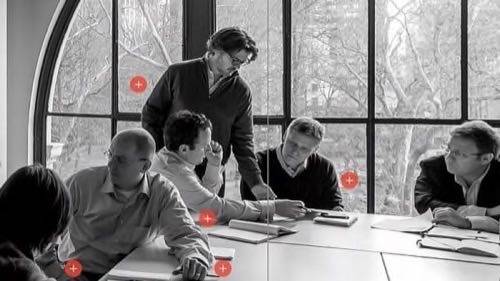 One of the big promises of social networking is that it will inject your networking skills with PED (performance enhancing data), able to give you the biggest network on the block. If you're a believer in the raw power of oh-so many social connections, that's OK. But if you're like me, you'll already hearing Janet Jackson's hit, What Have You Done For Me Lately? playing in your head.
The problem with most social media is that the quality of your network degenerates as it grows. At first, best friends and business connections are added. Only to be followed by many requests from friends with few benefits. That sentiment may be harsh but in this day and age of Time Compression, the greatest value of business networking lies in its ability to improve daily dealings.
Unfortunately, as I'm sure you've already discovered, many of your "extremely well-connected" network contacts turn out to be, more often than not, less than stellar. So expect the next generation of social networks to devote a lot more attention to the purview of social capital.
Doing It The Analog Way
One company that provides a peek into the future of social networking is New York-based Relationship Science, a company founded by Neal Goldman, who reportedly raised the first $3 million of his $60 million investment in just three days.
Relationship Science has built the ultimate business Who's Who directory, relying on a staff of more than 800 people, located mostly in India. The data gathered over the past two years is derived strictly from publicly available information, Relationship Science CMO Josh Mait tells me.
What sets the company apart from most online directories is its interface. As Mait describes it, Relationship Science offers "institutional grade data in a consumer-friendly interface."
To use the data effectively you need to identify people you know well. Once your relationships are tagged, the system will show your total number of first-degree connections, which in Mait's case was about 18,000 connections produced by just 50 tagged relationships.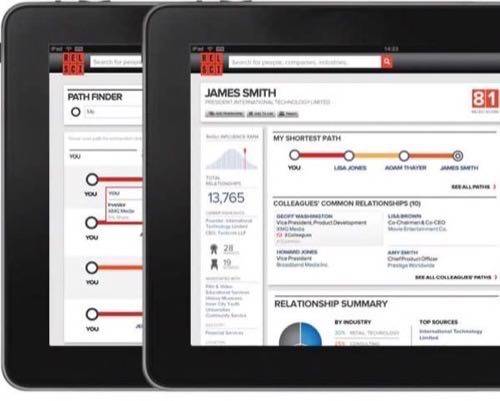 Finding A Path
One of the most powerful features of Relationship Science is Path Finder, which lets you visually see how you're connected to someone else, say for example, Starbucks CEO Howard Schultz. Relationship links are color-coded as either strong, average or weak.
These relationships are based on many data elements, including education, memberships, interests, affiliations, career, boards, committees, non-profit donations, public holdings, awards and events. Anyone in sales will really appreciate this level of data granularity, all delivered in a simple interface.
Mait adds, "Our investors invested in the product because they saw themselves in it, networking is how they became successful." I truly believe that social networks like Linked In could learn from Relationship Science, although the company vigorously denies that it's a social network or a "traditional CRM system."
I predict that a lot of social innovation will come in the area of superior connection building. The watchword of the future being "social capital." People who blow other people off without communication will in the very near future be anonymously rated by their social media peers.
And those ratings will pop up in social capital databases that everyone will tap into. We can't wait to see how this futuristic science of relationships helps us all perform better. Until then, I suggest you spend $3,000 a year on Relationship Science. There's no better way to get to Howard Schultz.
Images via Relationship Science.
Editors Note: A previous version of this story incorrectly noted the cost of the Relationship Science service as $3000/month. It is actually $3000/year, and the article has been updated to reflect that amount.