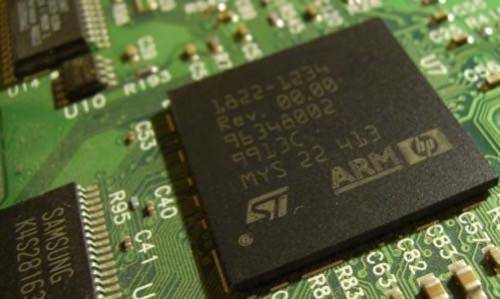 According to recent Bloomberg story, Apple is exploring ways to move its line of Mac computers from Intel's x86 processors over to ARM chips.
But such a move would take years and cost billions of dollars – and it's not clear what the company would get for its efforts. What would an ARM-powered Mac offer compared to all the other laptops and desktops in a stagnant market? It might be thinner and lighter, and offer longer battery life, but given all the things that go into making a full-fledged computer, it's not clear how significant any benefits might end up being.
So is Apple really planning on building ARM-powered Macs, or does it have other plans for ARM technology?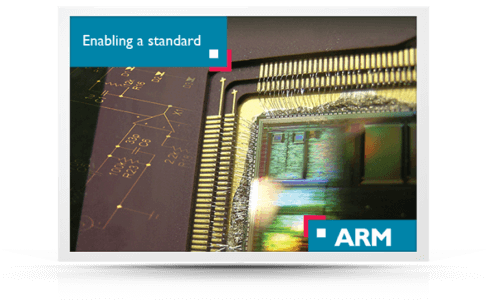 ARM On A Mac Is Possible, But…
First off, such a transition is plausible. ARM, the British chipmaker that designs and licenses the processing cores Apple uses in its iPhone and iPad, last month introduced 64-bit versions called the Cortex A57 and A53. A 64-bit core is mandatory for the Mac, in order to support its hefty system memory requirements. Apple has shown with the A6X, the current top-of-the-line ARM chip used in the new iPad, that it has the design chops to build a processor with enough oomph to run a personal computer.
But building a marketable ARM-based Mac involves much more than designing a processor, which experts say would take a couple of years alone. In addition, software development tools would have to be built and applications that run on Intel-based Macs today would have to be rewritten for ARM, all of which would take a few more years.
In the interim, Apple would likely provide emulation technology to run current software on an ARM-based Mac. But after spending billions of dollars to upend the Mac software ecosystem, Apple would not have much more than it already offers.
"If Apple was to make that transition now, it would really, really be on the bleeding edge, and arguably, there wouldn't be anything compelling that Apple could offer in the PC space," warned Shane Rau, analyst for IDC.
So the move away from Intel likely won't happen in the Mac, where Apple currently benefits from Intel's best-in-the-world manufacturing technology that delivers the highest-performing PC processors. Instead, Apple is more likely to continue taking advantage of ARM's superiority in power consumption to create brand new products.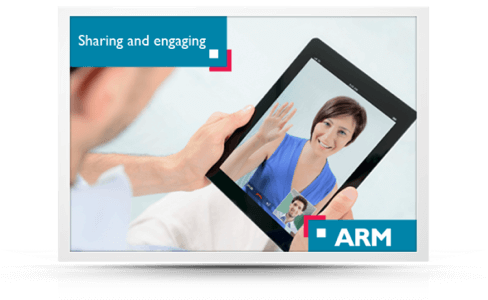 New ARM Products More Likely
Using ARM as the foundation of multiple products would enable a unified experience across the devices, whether it is the long-rumored Apple TV or something else.
A possibility promoted by Forrester Research analyst Frank Gillett is a device he calls a "Frame," a kind of dependent display he discussed in a research report in April.
An ARM-based Frame could communicate directly with an iPad wirelessly, so when one was near, a person's work on the tablet would be automatically displayed on the larger screen. The display would have extra computing power and other sensors that could, for example, enable control through gestures and spoken commands. "What I'm thinking of is a dependent frame which amplifies your iPad rather than substituting for it and synching to it," Gillett told ReadWrite.
Other possibilities could include glass displays similar to what Samsung introduced at the Consumer Electronics Show in January. Similar to the transparent displays used by Tom Cruise's character in "The Minority Report," the devices could be another form of a frame.
Apple could also use ARM chips to create voice-operated computers with no visual interface at all. The devices could be multimodal, so tapping a question on your iPhone could lead to having the answer delivered via headphones connected to the computer, Gillett said.
A Fabric Of Stuff?
Overall, a single chip platform opens the door to having many different devices able to communicate seamlessly with each other.
"You start to rethink what a computer is," Gillett said. "We're still in the notion that computing devices are these self-contained things. A smartphone is just a much smaller version of a general-purpose computer. But if you start to scatter sensors around in your space and then network them together, then your various little devices start to become simply an interface into a fabric of stuff."
An Apple game console is another possible ARM device that might integrate well with other products, speculated Jon Peddie, analyst and consultant for Jon Peddie Research.
"I've been predicting the next gadget Apple does will be some type of a dedicated or entertainment machine, he said. "And if Apple does it, it will be great. Just as they re-invented the tablet, first introduced in 2000, and the smartphone, they would re-invent the game console."
Lots Of Possibilities
Without inside knowledge of what Apple is planning, the point is that the company is unlikely to waste time and money building ARM-powered for laptops and desktops, because Intel is already doing that incredibly well. (As the Bloomberg article suggests, Apple could be promoting ARM internally to pressure Intel into faster delivery of high-performing chips that consume less power, so they can be used in more devices.)
Apple is more likely to continue developing ARM for new products that reinvent existing markets or launches new ones.
What do you think Apple should be doing ith ARM?
Lead image courtesy of Socram8888.